The Louvre is one of the most iconic landmarks in Paris and it's even more spectacular after dark.
The glass pyramid lights up right after sunset, which means the timing varies depending on the season.
During winter and autumn, when nightfall is earlier in the day, the pyramid lights up around 7/7.30pm.
During the summer months, when nightfall is later in the day, you can expect to see it light up around 9/9.30pm.
I personally love visiting Louvre during sunset as that's when I believe it's the most spectacular and photos are the best!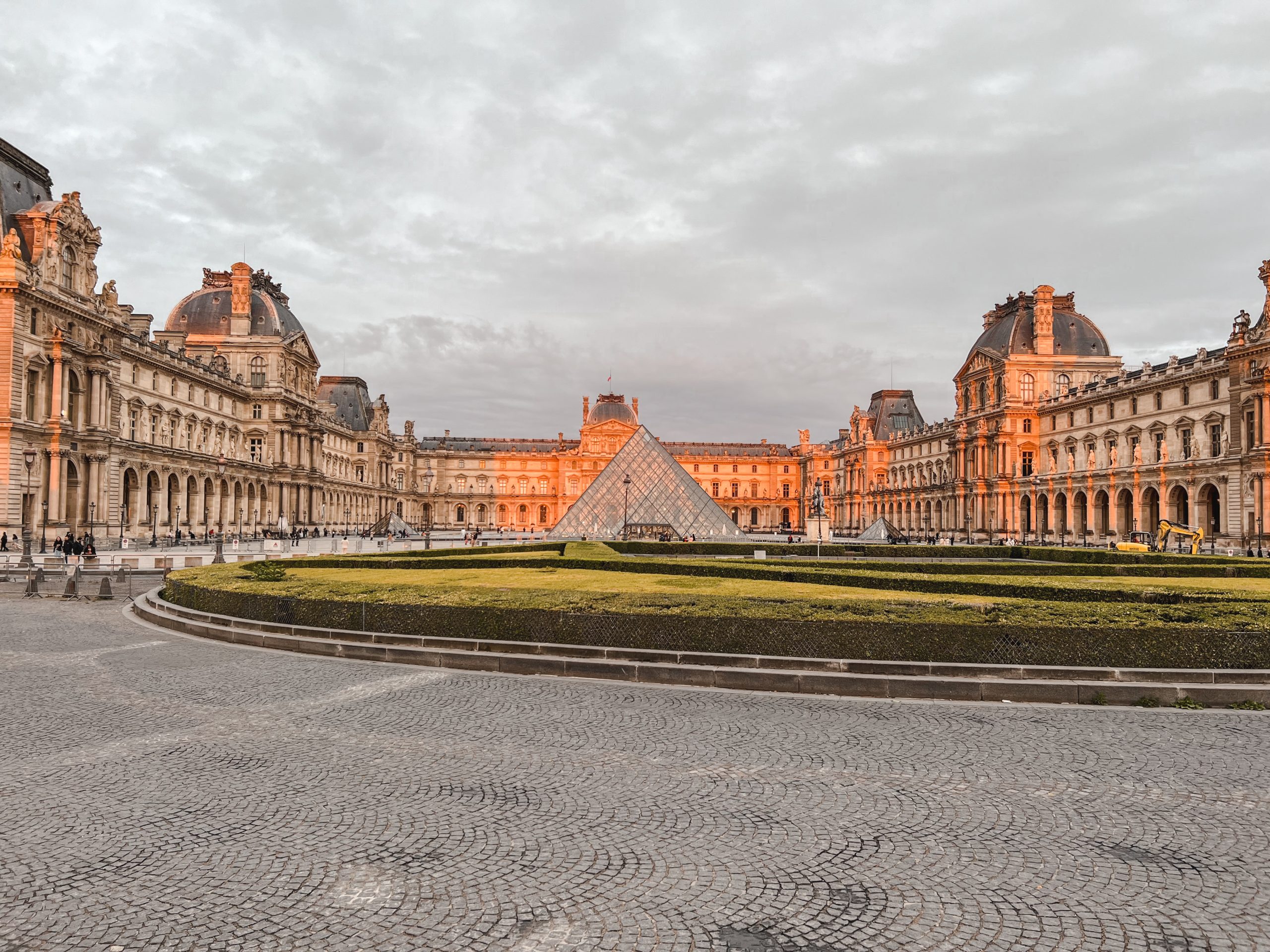 Since September 2022 the Louvre turns its lights out at 11 pm local time instead of 1 am local time previously.
Other famous landmarks such as Eiffel Tower, Musée d'Orsay, and Chateau Versailles have also joined a French government initiative to save power by turning off their lights early.
How To Plan Your Visit
The Louvre and Tuileries Garden in Paris is a must-visit destination for anyone looking to explore the City of Light.
I suggest you start your journey by exploring Tuileries Garden first.
It's open daily from 7/7.30 am till 7.30/11 pm depending on the season. However, keep in mind that you can be asked to leave the premises 30 minutes before closing time. The entrance is free.
Once you've explored the gardens, head to the glass pyramid at sunset to take pictures.
You also get a great view of Tuileries Garden at sunset.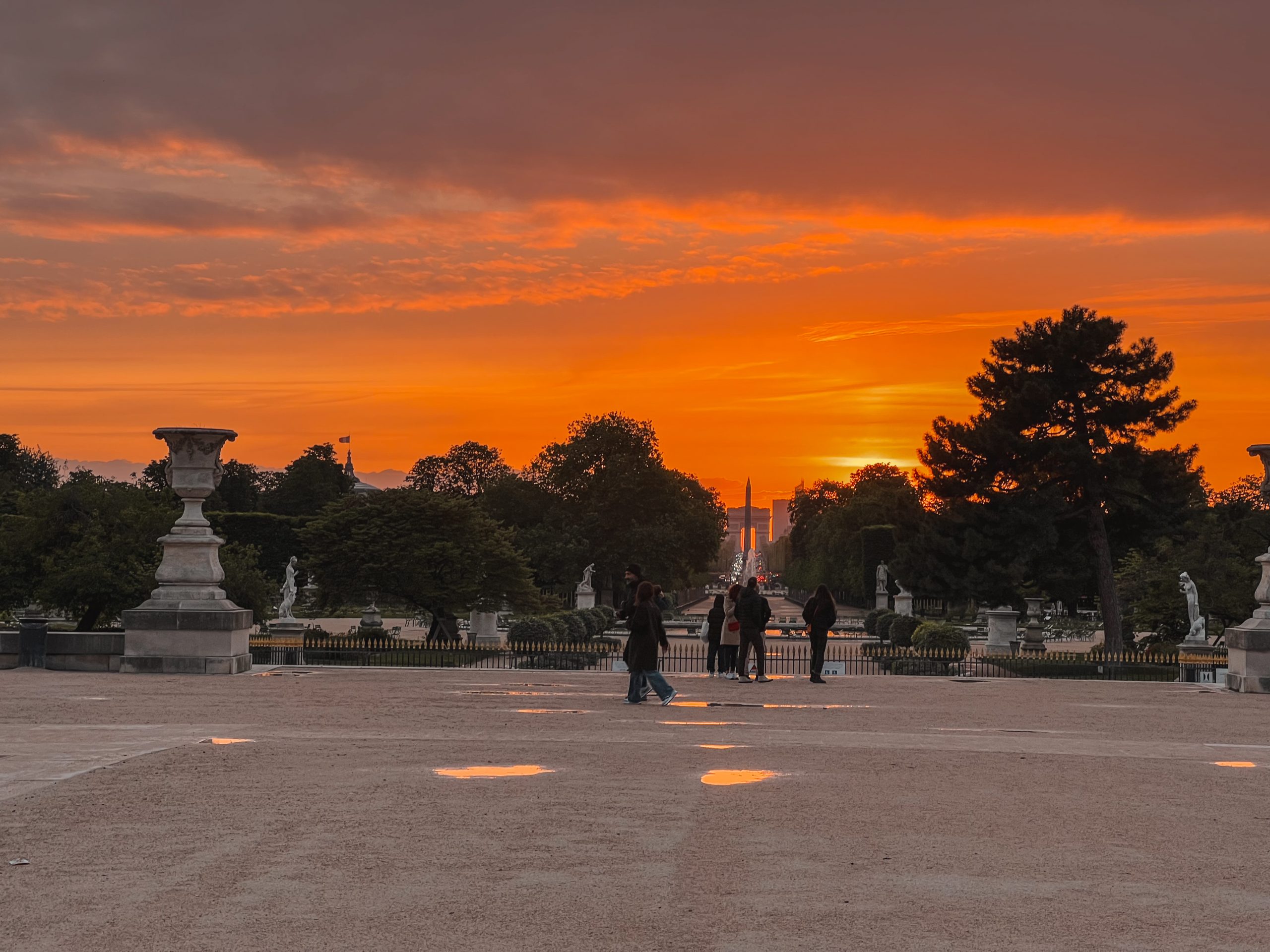 And wait till the Louvre lights up!
It's a magical experience and one you will never forget.
If you're planning to visit the Louvre museum, keep in mind that it opens at 9 am every day except Tuesdays when it is closed. The last ticket for admission is sold an hour before closing time. I suggest you get your tickets online as there can be long queues.
The Louvre is an incredible place to visit and it's even more special when it lights up at night. So make sure you plan your visit well in advance and don't miss out on this amazing experience!
You Might Also Like To Read