When thinking of popular tourist destinations in Europe, Estonia may not be the first country that comes to mind. This is because its capital Tallinn might just be one of the best-kept travel secrets out there. The medieval city with its towering town walls, boasts stunning architecture, breathtaking scenery, and delicious food – which contrasts greatly with some of its more modern, but equally fascinating sights.
Follow this guide to make sure you don't miss out on the full range of attractions that Tallinn has to offer. This incredible city might just become your new favorite.
Here are some of the best things to do in Tallinn.
1. Discover the Old Town
Rich in both history and culture, it hardly comes as a surprise that Tallinn's old town holds countless attractions to explore. While walking along the cobbled streets, make sure to find Katariina Käik or St. Catherine's Passage.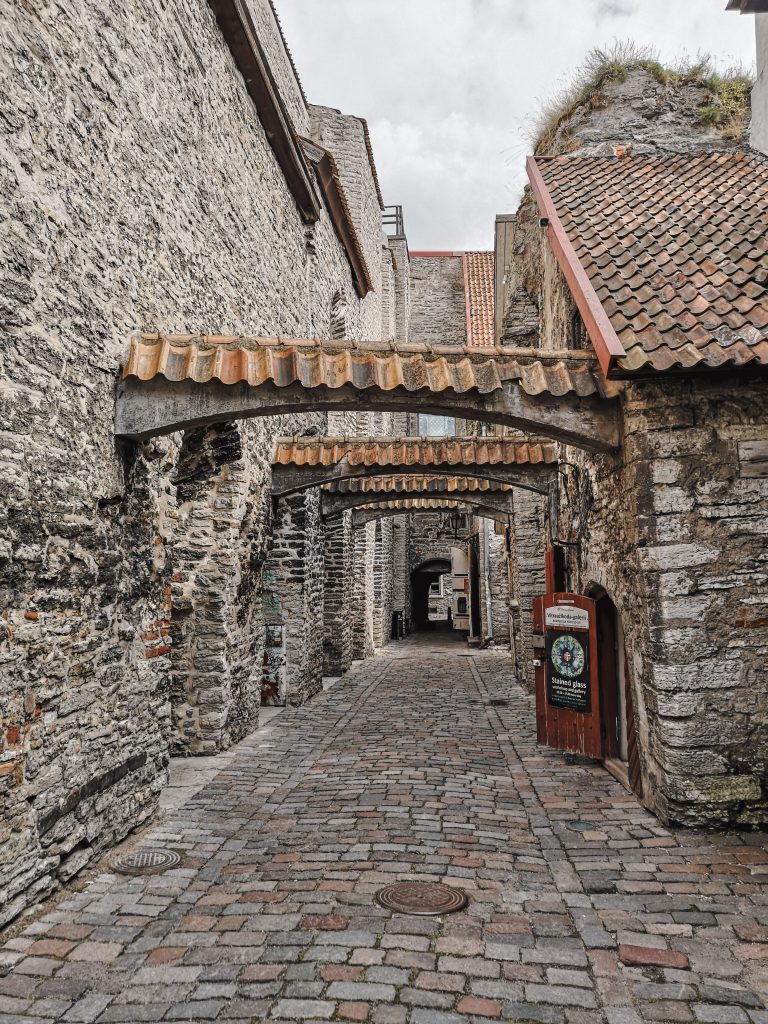 This arched alleyway is made up of buildings dating back to the 15th Century, while St. Catherine's church itself was built more than 700 years ago. During your stroll you can watch craftspeople at work, making ceramics, glass, and hats, or relax at one of the cozy cafes that line the street. Have a cup of coffee accompanied by a piece of cake or a Vastlakukkel, a traditional Estonian snack. These fluffy buns are filled with a thick cream that melts in your mouth. An absolute must-try when you visit Tallinn.
From the beautiful St. Catherine's Passage, it is only a stone's throw to the next attraction which is Meistrite Hoov. This little courtyard is perfect if you are looking to get away from the hustle and bustle of the crowds.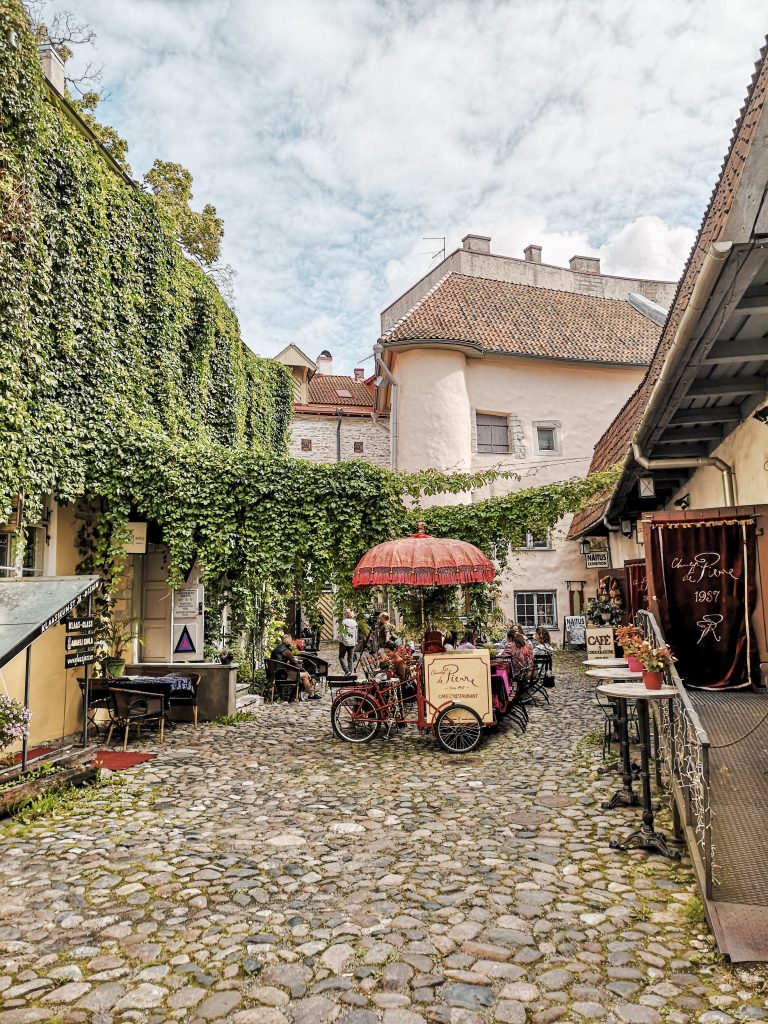 Tucked away at the end of a narrow street, this square's quirky craft shops and cafes make you feel as though you have been transported back in time. The alley is a recreation of what Tallinn used to look like during medieval times complete with traditional inns where you can stop for a beer. There is no better way to experience Tallinn's history than in this unique part of town.
If you start feeling a bit peckish during all the exploring, why not enjoy some pavlova and coffee at Maiasmokk café – the oldest café in Estonia!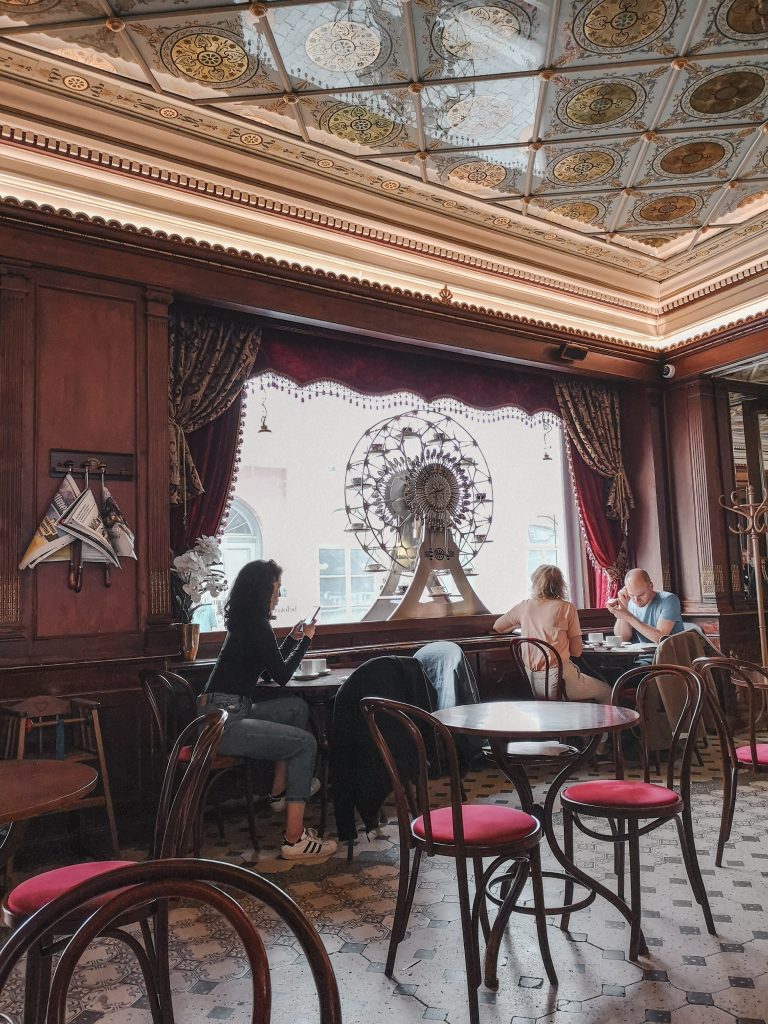 Its décor has been left virtually unchanged since it was established in 1864, giving it an air of grandeur and times since passed. While you're there you can even visit the marzipan museum, situated just above the café. If you are looking for something a bit more filling, the mouth-watering sweet or savory pancakes from Kompressor are sure to keep you going.
To walk off all that food and Tallinn's delicious specialties, how about a trip down to the Patkuli or Kohtuotsa viewing platforms? These platforms are located only a few minutes away from each other, and both offer a stunning view of old town Tallinn from above. While very similar, the Patkuli platform has the slogan "The Times We Had" written on the wall of the platform, which makes it a popular spot for selfies. The best part? They're both open 24/7 and are completely free to visit! If you're visiting Tallinn on a budget, this is the place to go.
There's only one way to round off a successful day of sightseeing – dinner! And there is no better place to experience traditional, hearty Estonian cooking and architecture than the restaurant Peppersack.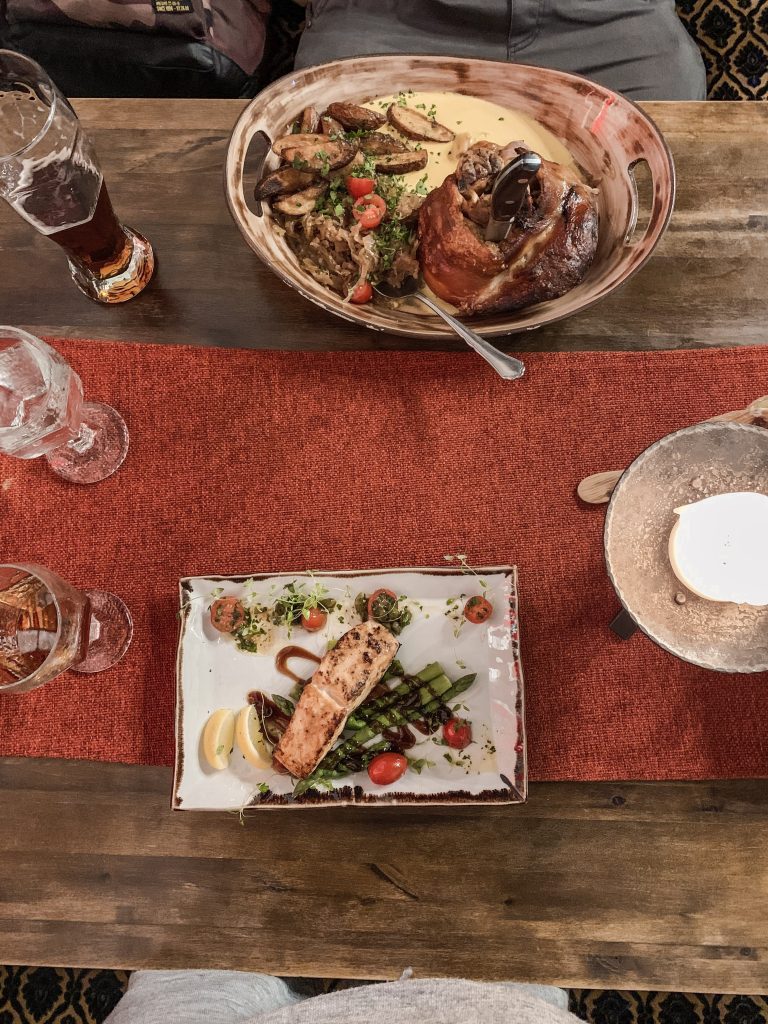 Located in the center of Town Hall square and situated in a 600-year-old merchant house, this restaurant oozes tradition and comfort. The pork tenderloin is notoriously delicious, so definitely try this specialty while you are there. Peppersack is also known for its generously large beers, which are a favorite among tourists.
2. Explore Telliskivi Creative City
Once you have had your fill of historical sights, why not get to know Tallinn's more modern side in the Telliskivi Creative City? This hub of inspiration and creativity is located in a former industrial complex just outside of the city center.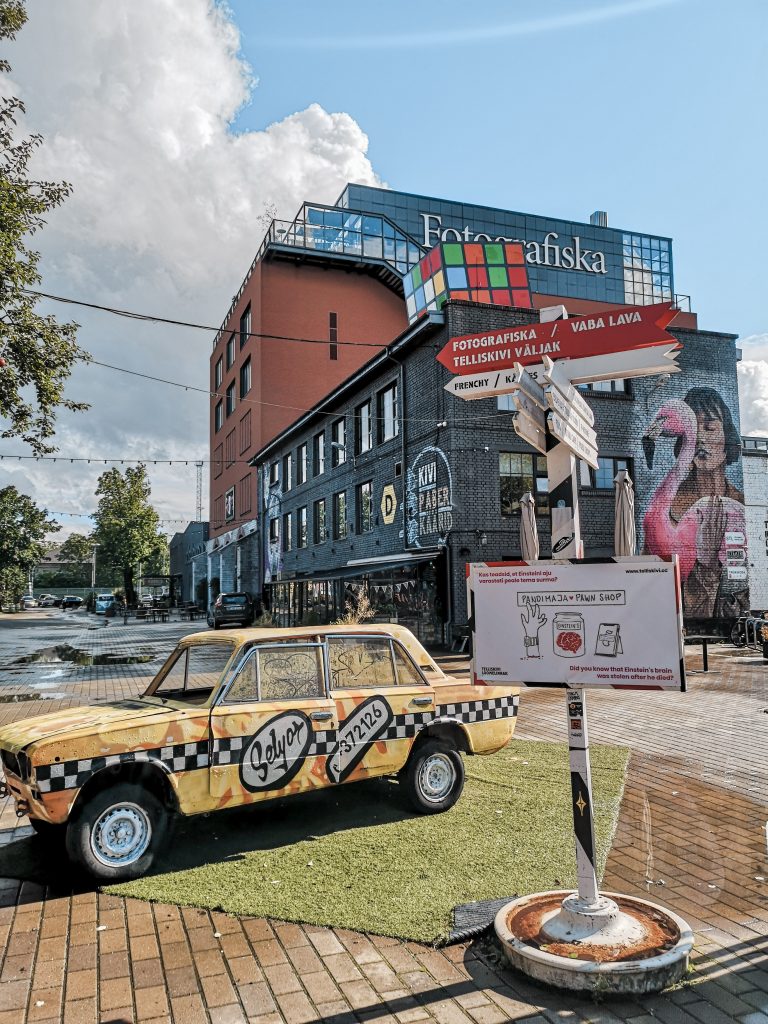 The area is brimming with local shops, unique cafes, and galleries, all in a setting with cool street art. If you happen to be there over the weekend, make sure to check out the flea market that takes place every Saturday, where you can buy affordable second-hand clothes. This is an absolute thrifting paradise, so make sure to leave room in your suitcase for some new outfits.
The creative city is also home to the world-renowned Fotografiska Tallinn museum of fine-art photography. Of course, the main attraction here is the beautiful artwork, but it also has a great restaurant and a café. The cafe on the first floor is perfect for grabbing a coffee or a snack or even getting some work done.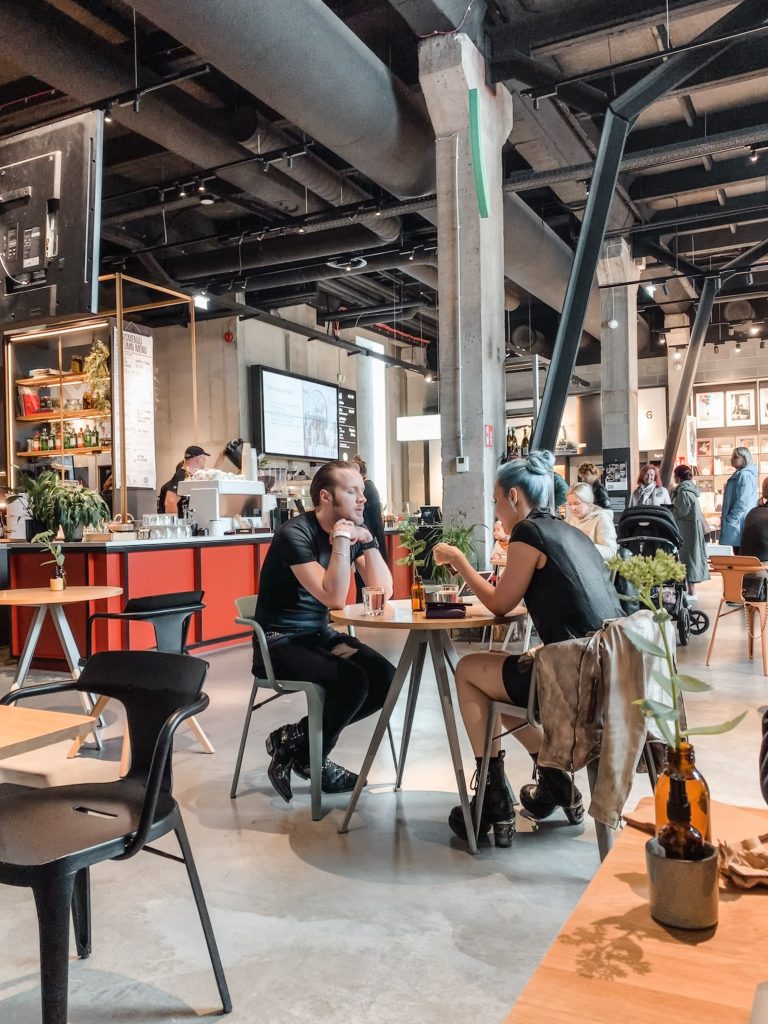 The rooftop restaurant has a terrace bar with a great view over the old town and Telliskivi Creative City. If the weather is nice, it is a fantastic place to enjoy a drink with a view.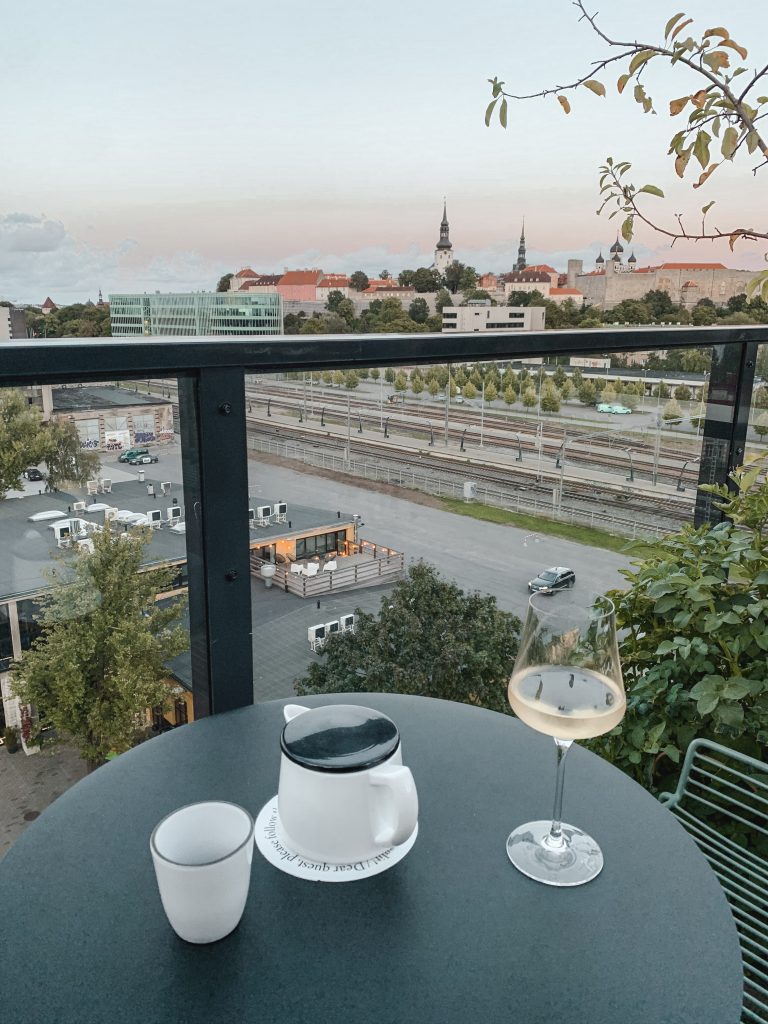 Another trendy place to grab a cup of delicious coffee and get some work done is the Fika Café.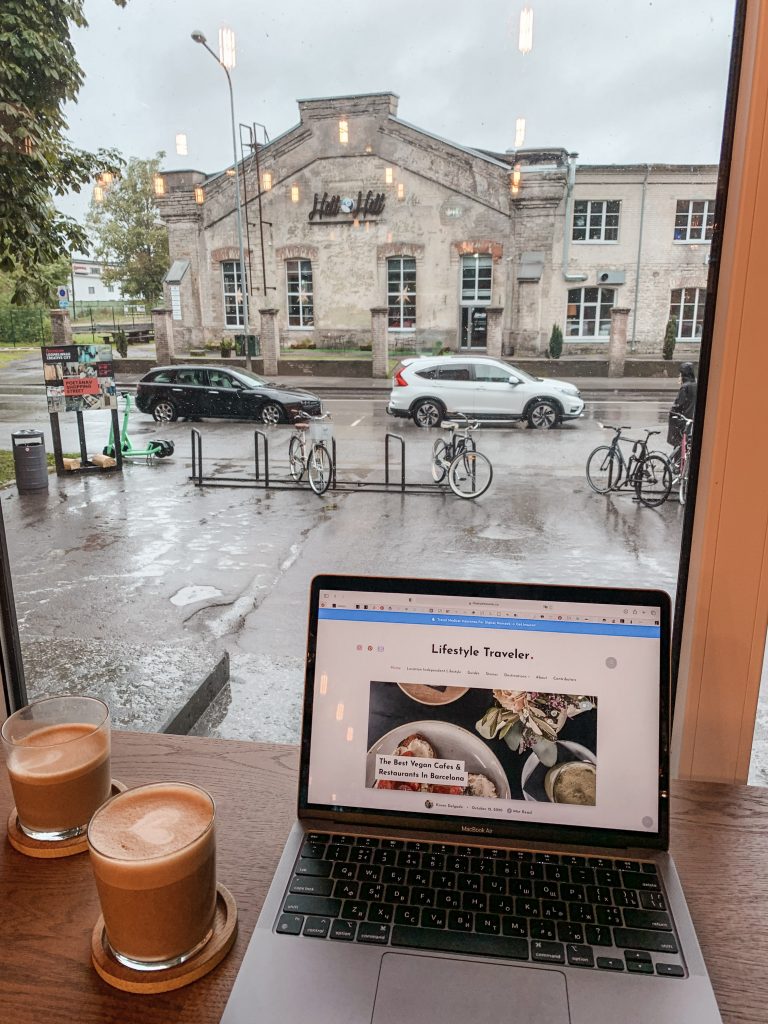 Here the unique light fixtures lend the rustic interior a warm atmosphere to relax and take a break. This is the perfect example of how Tallinn blends history with modern approaches.
Really, this city seems to have an endless stock of enticing eateries and bars. If you are looking for something on the go, the Bueno Gourmet food truck has a range of delicious burgers, tacos, and wraps with unique spices and flavorings. Or, if it is a refreshing beverage you are after, the Nudist Winery is the perfect place to quench your thirst. This quirky establishment likes to think outside of the box when it comes to their drinks, so they ferment just about everything except grapes to make some tantalizing ciders – including vegetables! 
If you are looking for some more traditional drinks in a not-so-traditional setting, F-Hoone might be the place for you. Set up in an old industrial building, the restaurant has a cool (one could even say hipster) feeling, with plenty of beers on tap to choose from.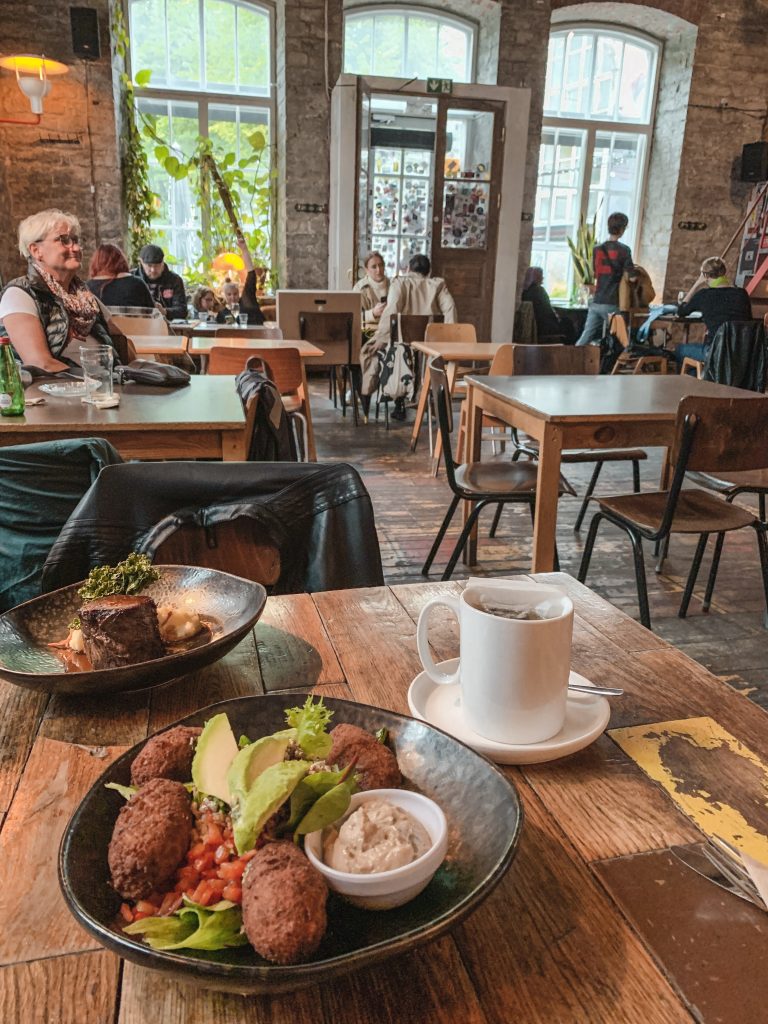 For areas with a similar vibe to Telliskivi Creative City, check out the Patarei cultural center and Marati 5 districts.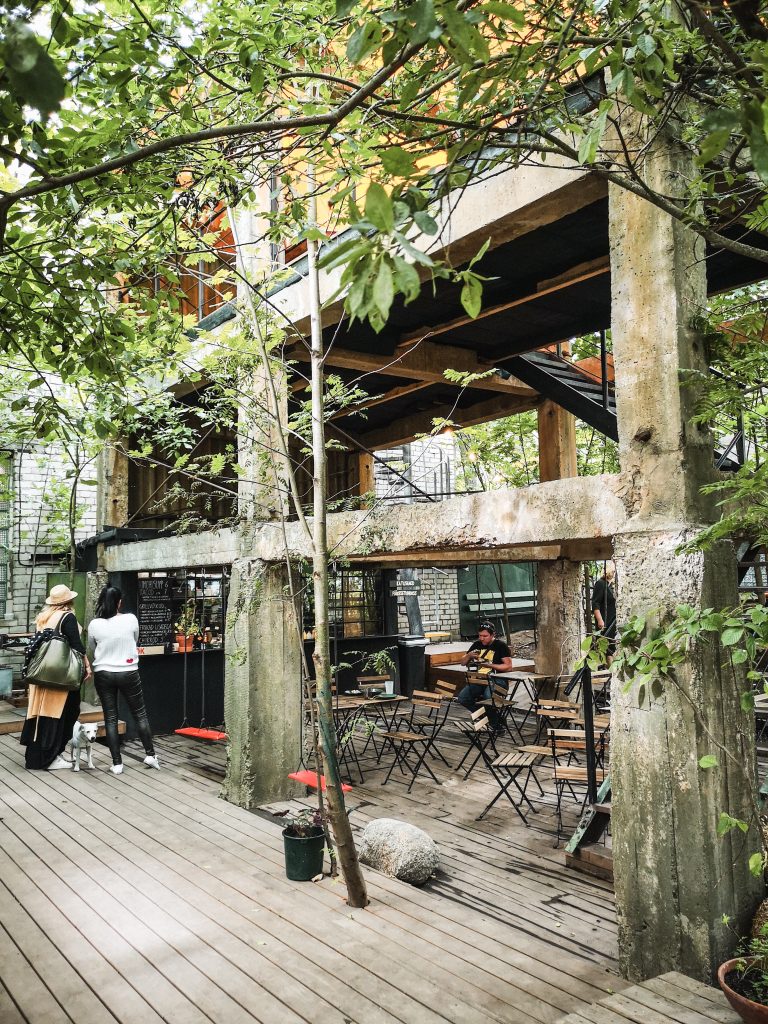 3. Patarei – International Museum for the Victims of Communism
Within the larger Patarei complex, you can find the Patarei International Museum for the Victims of Communism. While this site is dedicated to a dark period in history, it serves as a reminder of the threat of totalitarian regimes and is definitely worth visiting if you get the chance.
Located on the coast of the Gulf of Finland, overlooking the Baltic Sea, Patarei was originally built in 1840 as a defense system of the Russian Empire. Later, during the 1940s, it was used as a detention center for political prisoners by both the Soviets and the Nazis. 
Today, the exhibit "Communism is a Prison" is used as a symbol to remember the estimated 45,000 Estonian prisoners that were held captive there. The interior has been left unchanged since it stopped functioning as a prison in 2002, so the sinister atmosphere has been maintained for an immersive experience.
The admission fee for adults is just 8€, or you can arrange for a guided tour for 50€. Whether you usually visit museums while you travel or prefer to skip them, this one should be high on your list of things to do in Tallinn. It conveys an incredibly important message that cannot be left out of your itinerary.
4. Viru Bog in Lahemaa National Park
The Viru Bog in Lahemaa National Park is the perfect day trip to escape the bustling city and enjoy some tranquil scenery if you come early in the morning. It may get pretty crowded during the holidays and weekends.
This outdoor activity is a great introduction to the typical Estonian wildlife and landscapes. Located 56 km East of Tallinn, it is a bit of a journey to get there, but definitely worth it in the end. Multiple direct buses run to the national park, or if you rent a car, it only takes about 37 minutes to reach.
The trail is 3.5 km long, which you walk along a wooden boardwalk through the eerily silent forest and bog landscape. Don't forget to bring your camera, especially for the observation tower, from which you'll have an all-around view of the scenery below. If the weather is warm, you can also bring your swimwear with you to take a dip in one of the designated areas.
Suggested Read: Rummu Quarry & Underwater Prison – Best Day Trip From Tallinn, Estonia
5. Beach Promenades
The beach promenades in Tallinn are a great place to relax, have a picnic, or play sports on a sunny day. Stroomi Beach Park and Pirita Promenade feature everything from kiosks to playgrounds and, of course, the beach itself.
Just next to Stroomi Beach Park, you can find the Rocca al Mare promenade. While also the perfect spot for a beach day, this trail is especially well known as one of the best places for bird watching in Tallinn. So, for any bird-watching enthusiasts out there – don't forget your binoculars! The Estonian Open-Air Museum and the Tallinn Zoo are also within walking distance from the promenade if you are looking for fun daytime activity.