There is something about seeing a destination when it is covered in snow that just cannot be compared to a visit during any other season.
If you're looking for the perfect winter wonderland, these beautiful places are fantastic choices. From northern lights to mulled wine and snow-covered castles, there is something for everyone.
Hallstatt, Austria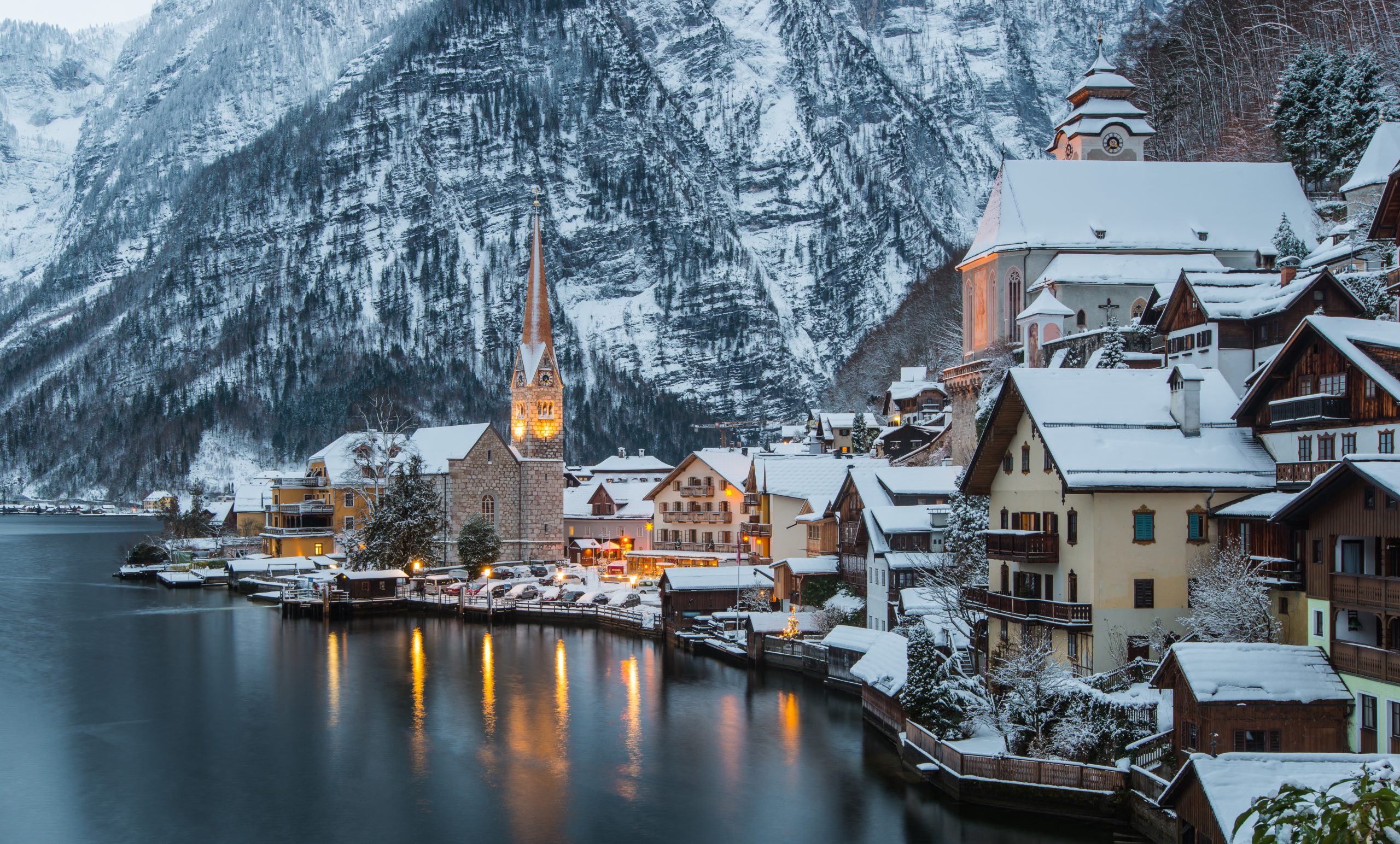 Hallstatt is best known for its picturesque mountain vistas, small-town charm, and of course, its stunning lake. If you're looking for the perfect snowy winter wonderland getaway, Hallstatt should be high on your list of possible destinations.
Not only is Austria the perfect country to visit during the colder months with lots of opportunities for winter sports, but it also has some of the best Christmas markets in the world.
Plus, tourists most frequently visit Hallstatt during the summer, so you'll have a more peaceful experience if you come when it's cold.
Lapland, Finland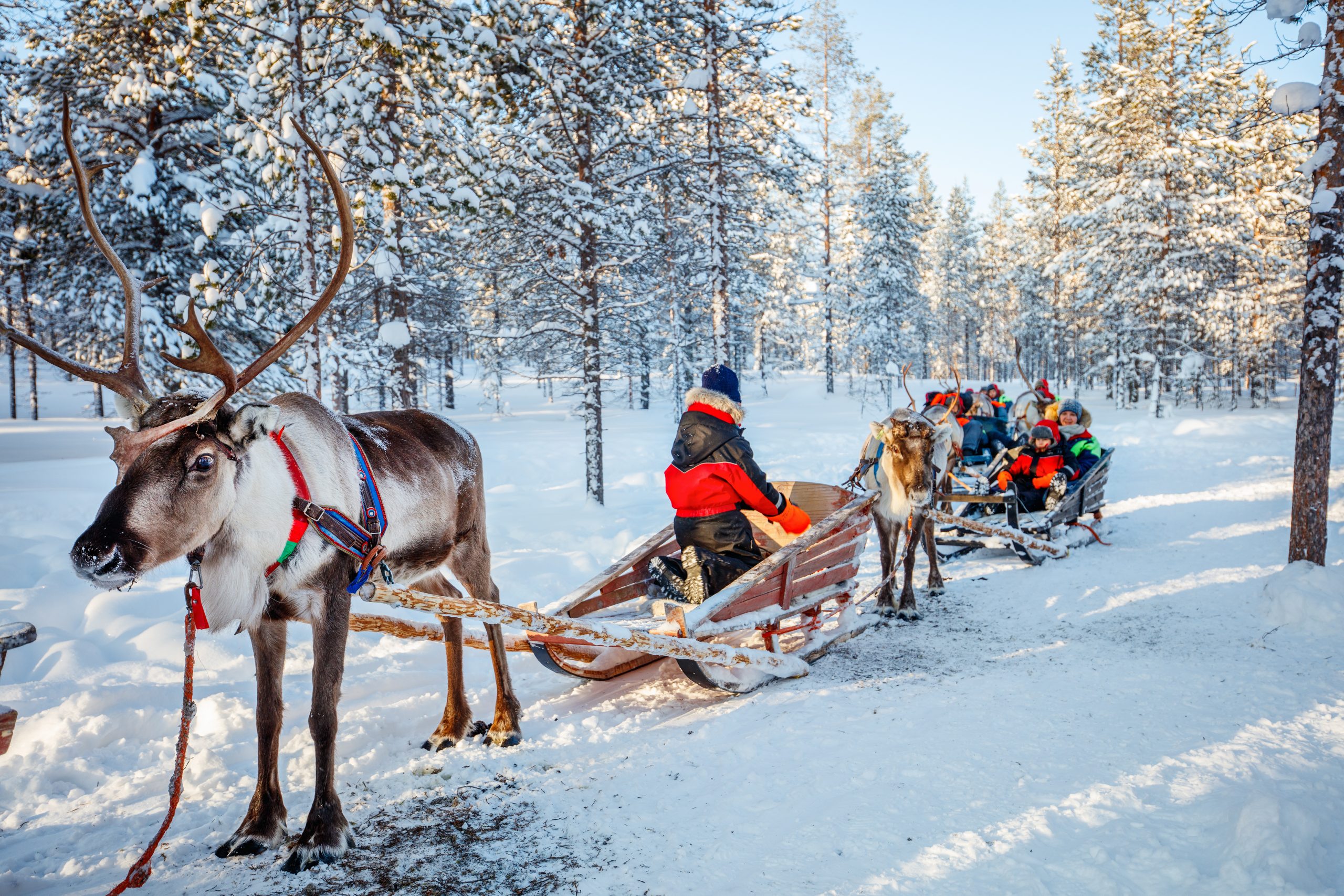 Lapland is often said to be the home of Santa Clause, so what better place to visit around Christmas time than beautiful Finland? If there is one area that is guaranteed to have snow during most of the winter, then it's Lapland.
Probably the coldest place on this list, Lapland can get temperatures as low as -30°C. If you're not afraid to face the cold, you may be rewarded with a chance to see the northern lights or maybe even try a traditional Finish ice bath if you dare.
Lapland has more reindeer than people, so if you're looking for a serene winter experience, you'll love this incredible snowy place.
Northern Lights, Iceland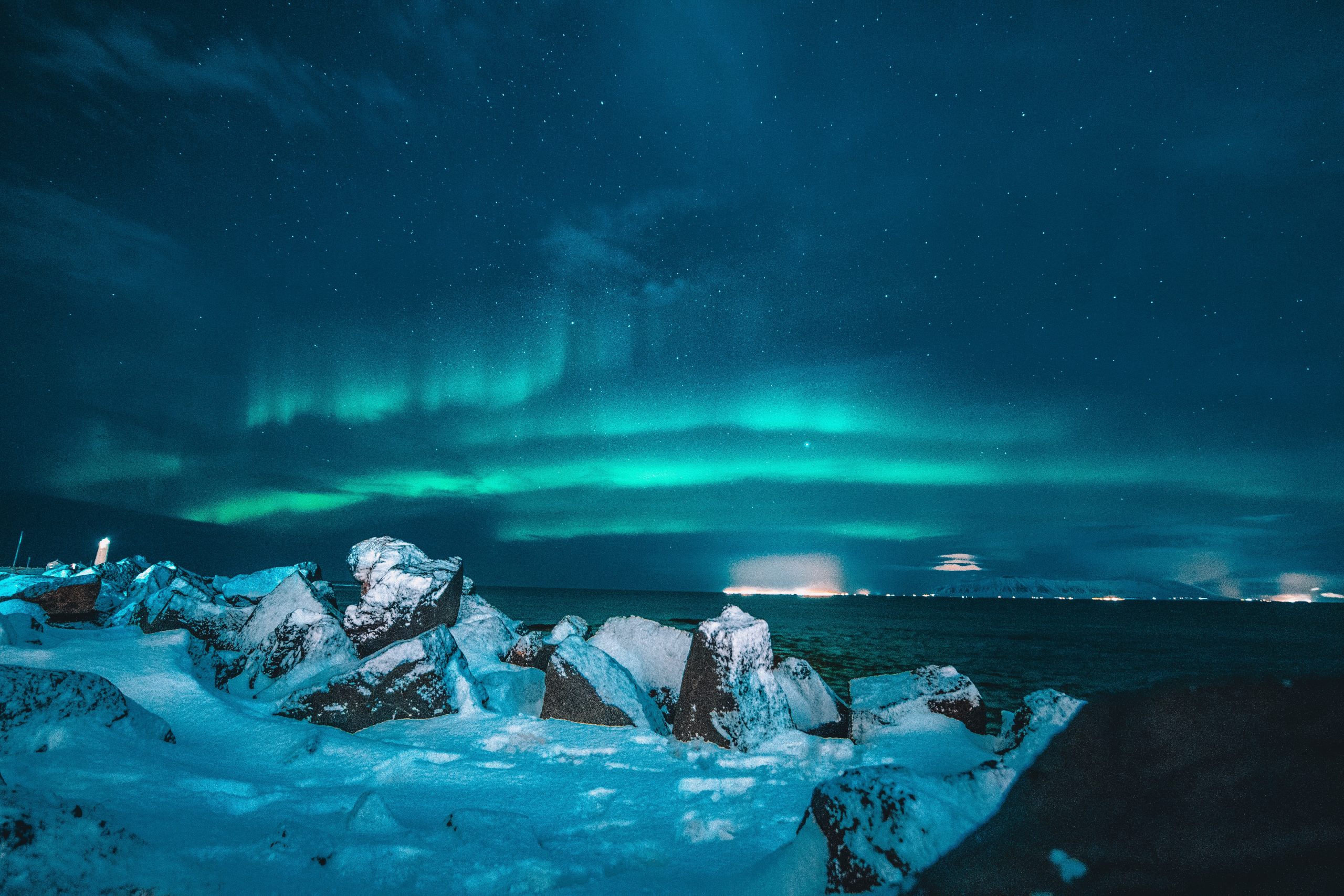 As the name suggests, Iceland is somewhat of a winter destination. A trip here is all about adventure, especially during the colder months. Experience snow like you've never seen it before, go on glacier hikes and of course, admire the incredible northern lights, which can be seen from almost anywhere on the island.
Some of the best places include Akureyri, a smaller city located close to an impressive Fjord in the north of the island. Another fantastic option is Vik, a tiny town south of Reykjavík with minimal light pollution, making the aurora unusually bright here.
Just make sure to dress as warm as possible. Iceland is known for its strong winds, that make it feel especially cold.
Prague, Czech Republic

The city of Prague is one of Europe's worst-kept tourist secrets. The cost of living in the Czech Republic's capital is much lower than in other famous European cities like Paris, London or Rome. However, Prague is just as beautiful with a lot of things to see and do.
Before Christmas, the city transforms into a bustling hub of travelers and locals who come to see the winter markets. The entire old town is decorated, although the best part is arguably the incredible street food that is sold everywhere.
The traditional Trdelnik or Chimney Pastry, as it is sometimes called in English, is an absolute must-try. Crunchy on the outside and soft on the inside, and rolled in cinnamon and sugar, this is the ultimate snack for a cold day.
For the best chances at seeing snow visit the city in December or January.
Tallinn, Estonia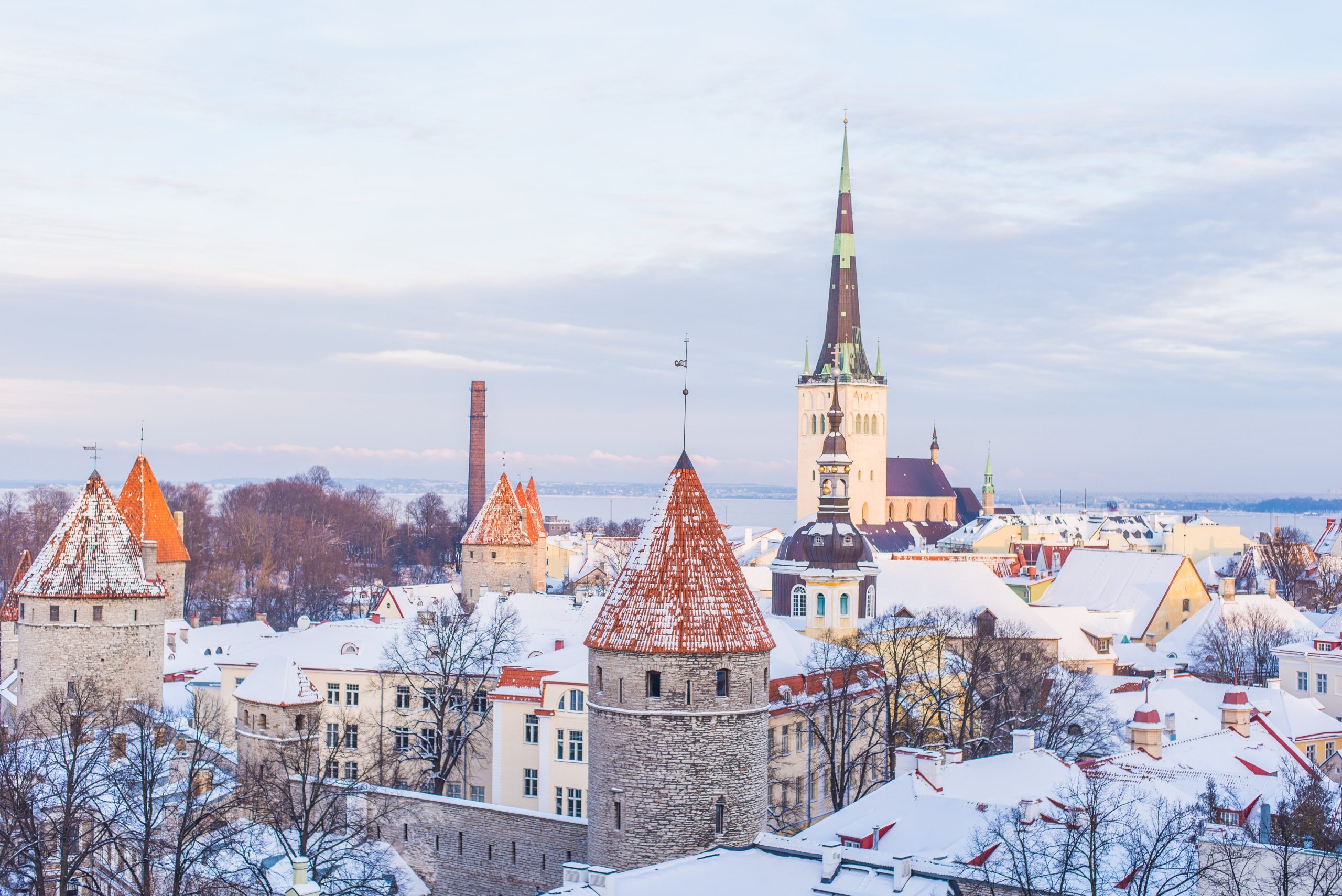 Tallinn is a stunning medieval city that looks even more impressive when covered in snow. A trip here is affordable and fun, although adding some extra layers is highly recommended. It gets very cold up there in winter.
Tallinn has a beautiful old town that is perfect for wandering around and exploring little shops that sell local products. The city sets up an ice skating rink every year where you can truly feel like you're part of a cheesy Christmas movie.
Afterward, a cup of hot mulled wine will help you warm back up as you head to explore sights like the historic town hall or the old town walls. Many of Tallinn's cafes will have heated outdoor spaces during the winter, so you can sit outside and enjoy the picturesque views.
Since the city is located very far up north, Tallinn sees a lot of snow, making your chances of a winter wonderland high.
New York City, USA

New York City is the home of countless Christmas movies and can be considered a winter wonderland even without snow. Luckily, the city usually sees heavy snowfall from December to February and even as late as March.
Head to the iconic ice skating rink at the Rockefeller Center and check out one of the best viewpoints in NYC before admiring the giant Christmas tree that is always put up here.
Most of Manhattan will be beautifully decorated with Christmas lights so don't forget to bring your camera. Once you've had enough of the busy city, you can head to Central Park, where the snow-covered lawns and trees become a true winter wonderland.
Close to Bryant Park, a winter village is usually set up selling hot food and drinks.
Bamberg, Germany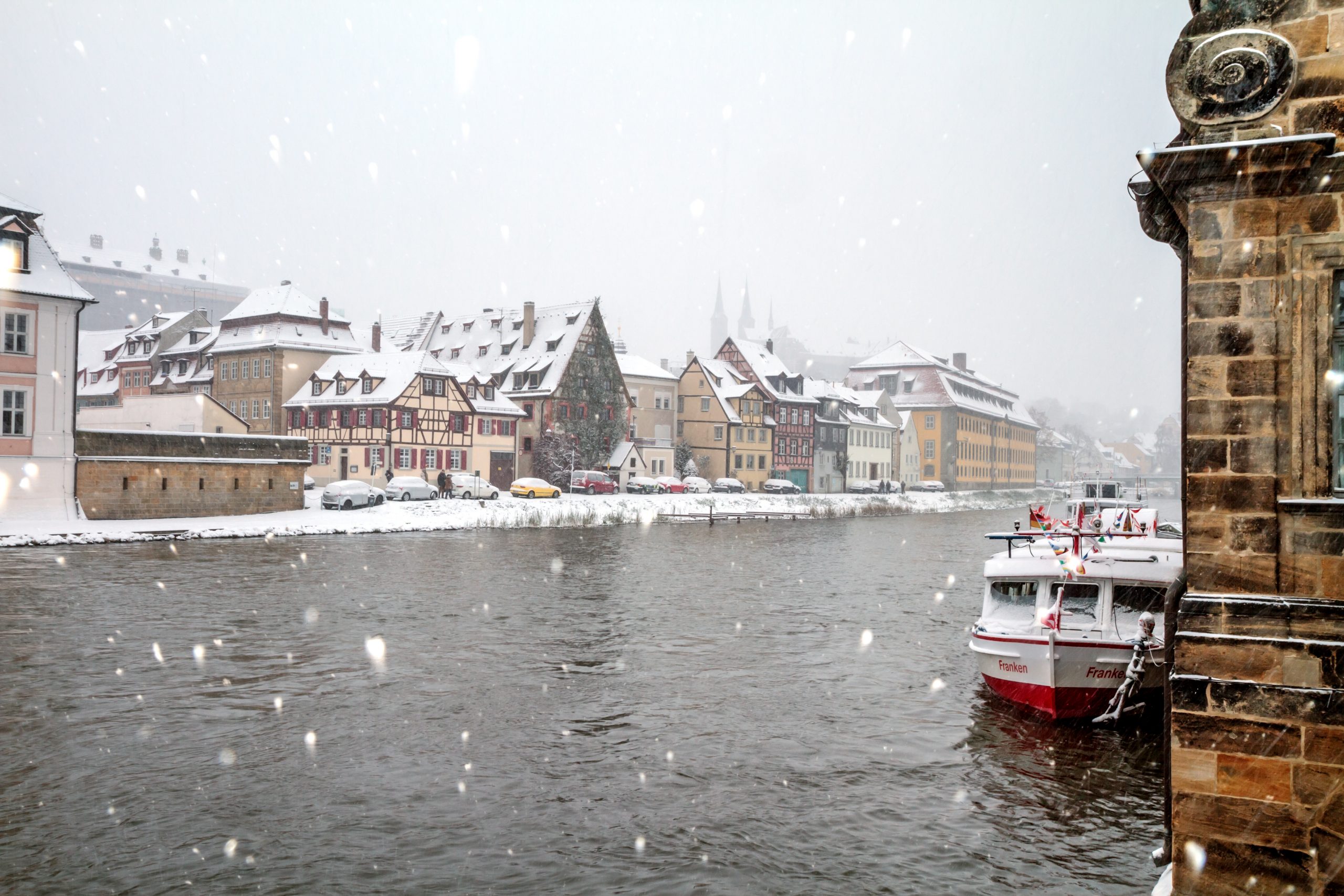 Bamberg is one of Germany's most underrated cities and often skipped in favor of the much larger Munich, Berlin, or Hamburg. However, there is no better place to visit on a cold winter's day when the snow makes Bamberg look almost like a toy city.
With incredible historic architecture and lots of little side streets to explore, this city is a great place to spend a few days drinking mulled wine or craft beer and shopping for souvenirs.
Bamberg has one of the best winter markets in Germany, which is held from late November until early January.
Heidelberg, Germany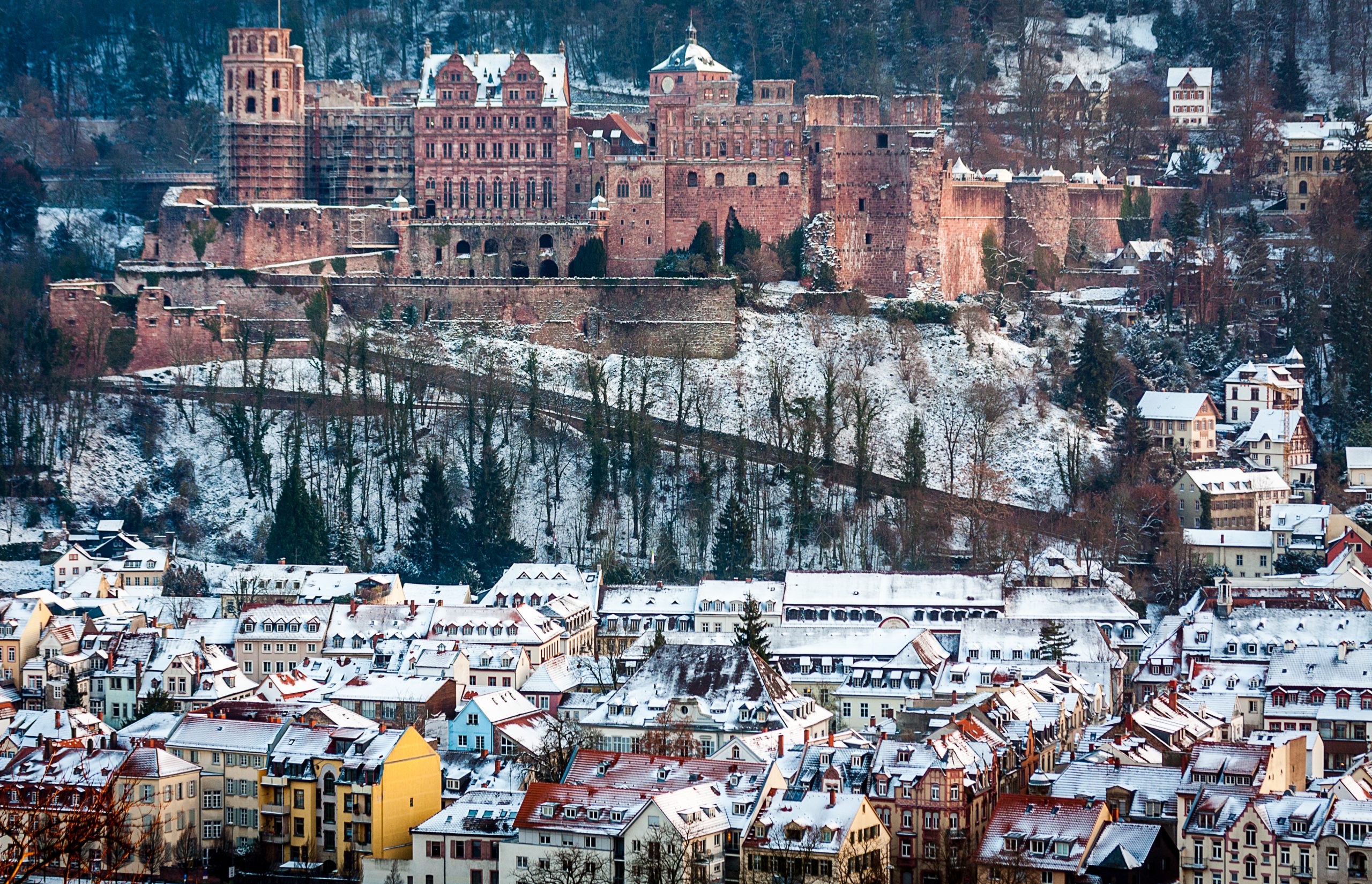 Located around an hour south of the large city of Frankfurt, Heidelberg is a smaller town that has become world-famous. This area of Germany is known for its rolling hills that produce delicious wines during the warmer months and transform into a true winter wonderland when it snows.
Heidelberg Castle is arguably the star of the show and offers breathtaking views over the town and the Neckar river. Of course, Heidelberg has a fantastic Christmas market, and its cobblestone roads and traditional pubs make visitors feel almost as if they stepped back in time.
Neuschwanstein castle, Germany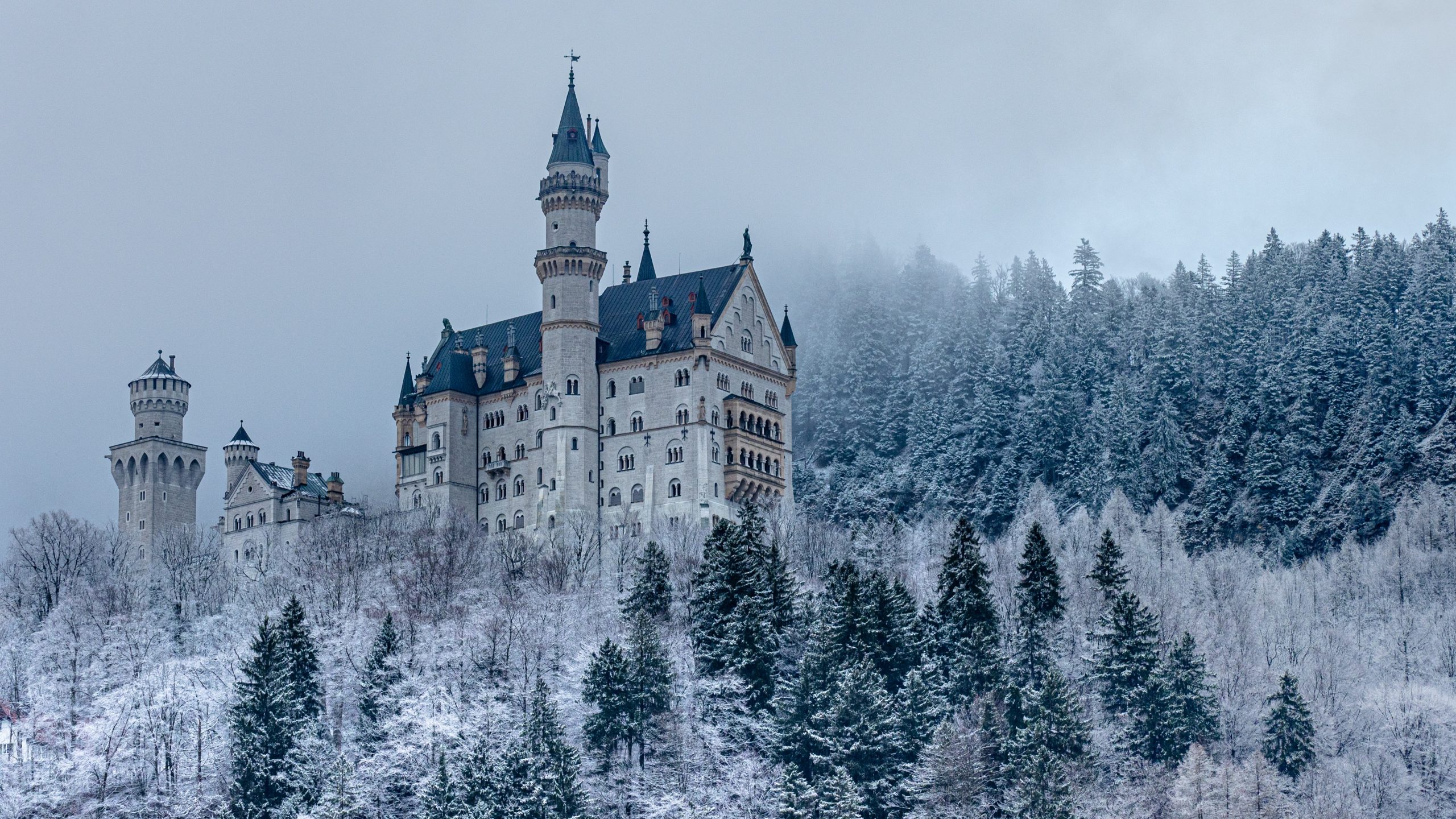 Neuschwanstein Castle in southern Germany is a place everyone should see at least once in their lifetime. While the castle is more than an impressive sight during summer, it is arguably even more beautiful in winter when snow covers the nearby forests and makes the castle stand out even more.
It looks like something out of a fairy tale, especially in the winter. Neuschwanstein is one of Europe's most visited tourist attractions, so the castle usually gets quite crowded.While there are still plenty of visitors during the cold season, the crowds aren't nearly as bad, so visiting during this time is highly recommended.
Related: How To Get From Munich To Neuschwanstein Castle?
Bergen, Norway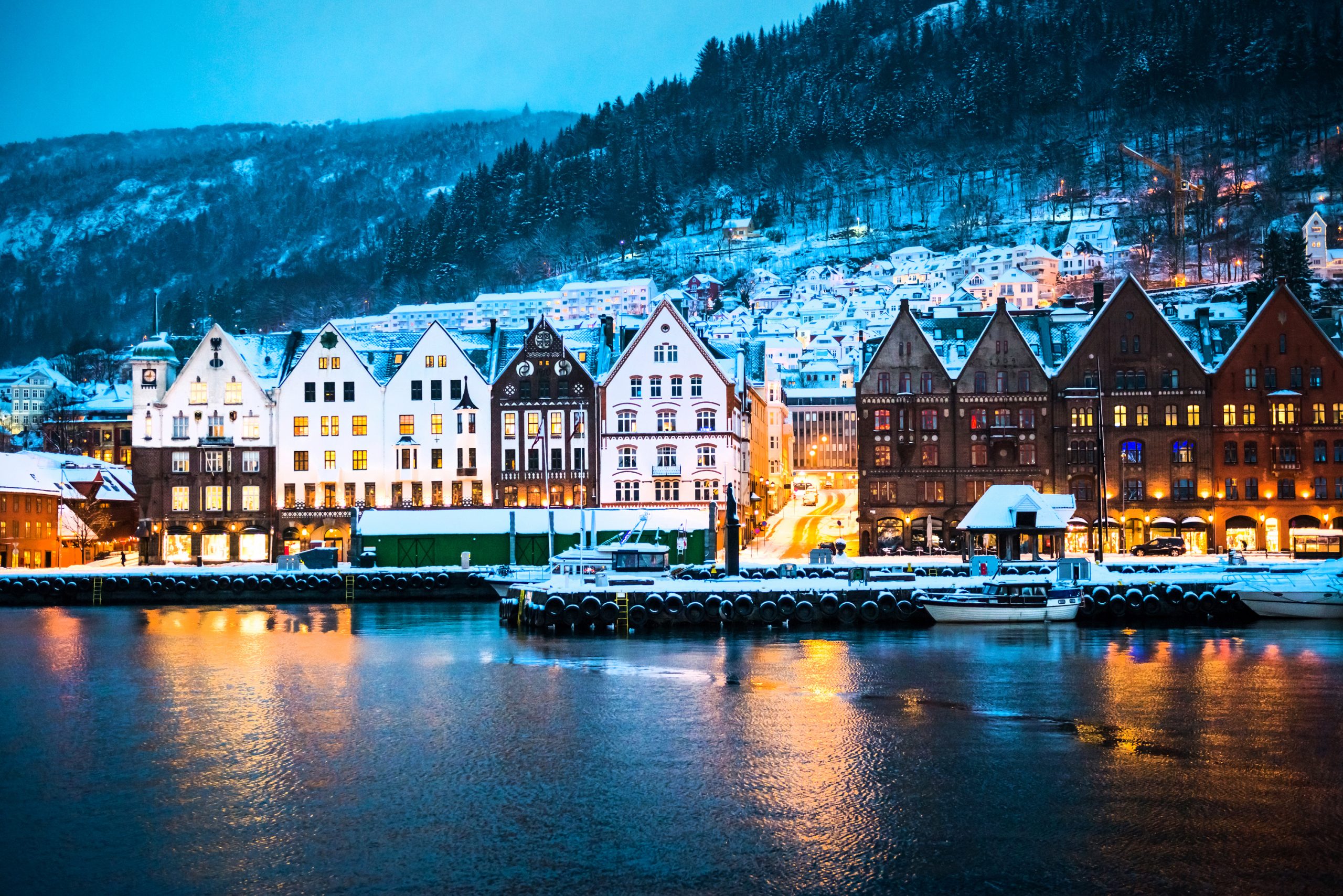 Bergen is the second-largest city in Norway and its beautiful location between the water and mountains makes it one of the most picturesque places in the country.
The Norwegian fjords are covered in snow during winter and are the ideal spot for hiking, sledding, or skiing. Since the slopes are suitable for both beginners and advanced skiers, Bergen is the perfect place to get into winter sports.
Nærøyfjorden fjords are part of the UNESCO World Heritage and are considered one of the most unspoiled natural places in the entire world. If you're looking for a winter getaway close to nature, Bergen is a fantastic choice.
What are your favourite winter travel destinations? Let us know in the comments below!