Great Kemeri Bog Boardwalk – The Best Thing To Do in Jurmala, Latvia
In the previous post we covered the best things to do in Riga.
If you already explored the city and are craving a new adventure, consider Jurmala and Kemeri National Park.
It is the best day trip from Riga.
I've been to Sigulda and Cesis (other popular day trip destinations) and enjoyed Jurmala the most, especially Kemeri bogs.
Kemeri National Park – is a park located west of Jurmala and has a lot of attractions and hiking trails to offer.
The Great Kemeri Bog Boardwalk however is the most popular one.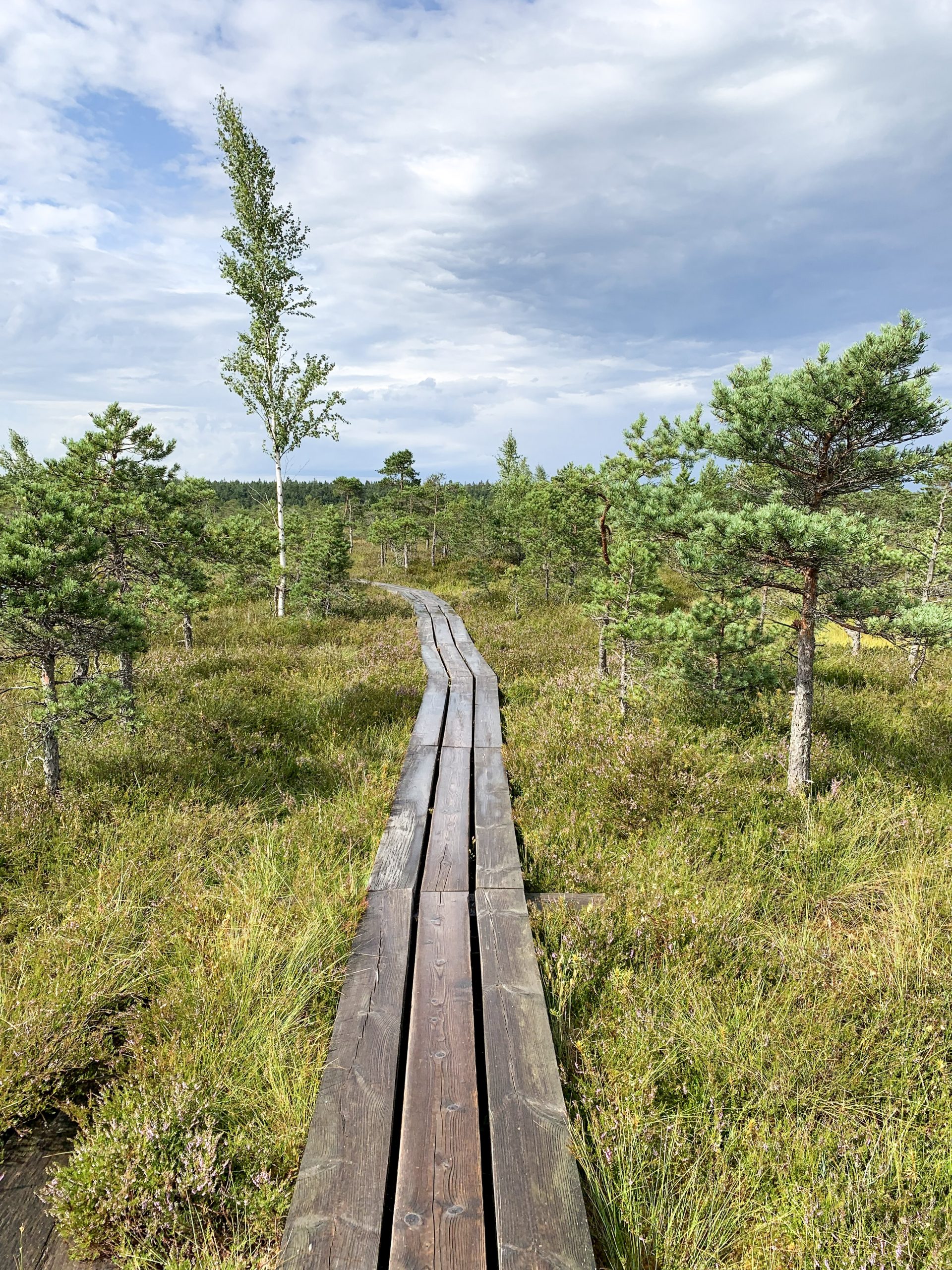 It is the trail in the park that goes through the bogs.
It takes you to the world of tiny pine trees, wonderful rosemary smell and small dark lakes.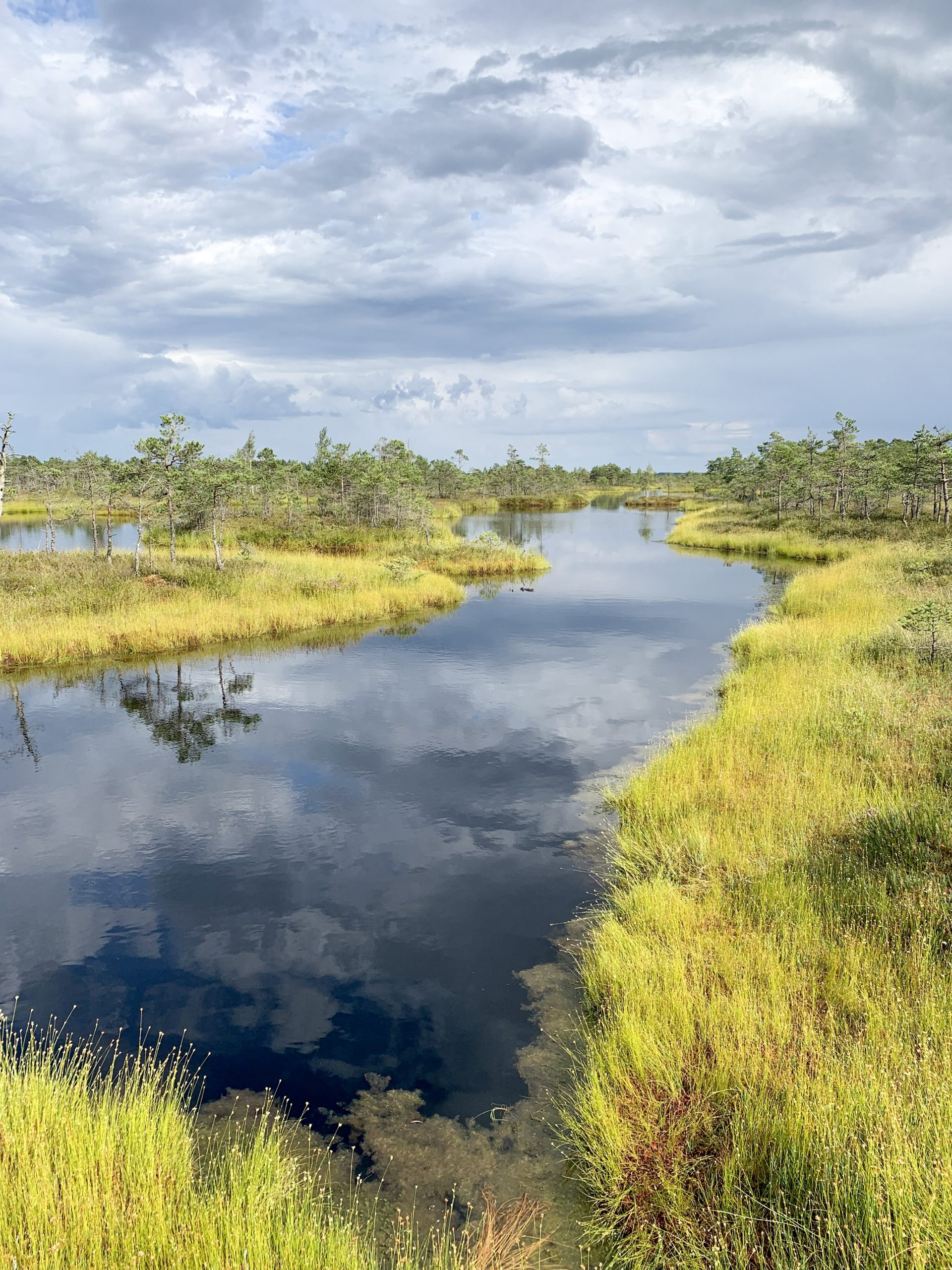 I'm pretty sure that the place is magnificent during sunset or sunrises.
We were lucky enough to see it during rain and right after when the sun came out. And it was beautiful! 
In wet weather the boardwalk can be a bit slippery, so keep that in mind.
And if the weather is good, you can stop at the Jurmala beach before or after you explore Kemeri.
It's totally up to you.
How To Get To Jurmala From Riga
We took a train from Riga. They run every 2 hours and the route takes about 50 minutes.
Price: 1.43 EUR when purchased online.
If you plan to visit Kemeri first, you need to get off at Kemeri Railway Station.
If you're staying in Jurmala, you can catch a train to Kemeri Railway Station or take a local bus to the railway station. 
If you're going to the beach afterward, the local bus that goes from the railway station will get you to the beach.
How To Get To Great Kemeri Bog Boardwalk From The Railway Station
Keep in mind that it's a 3.8 km walk from the railway station to the start of the Kemeri Boardwalk. There's a bicycle rental near the train station, but it didn't work when we were there. And according to Google reviews, it seems to be closed at all.
When You Arrive At The Start Of Kemeri Boardwalk
The entrance is free.
If you're coming by car the parking is 2 EUR.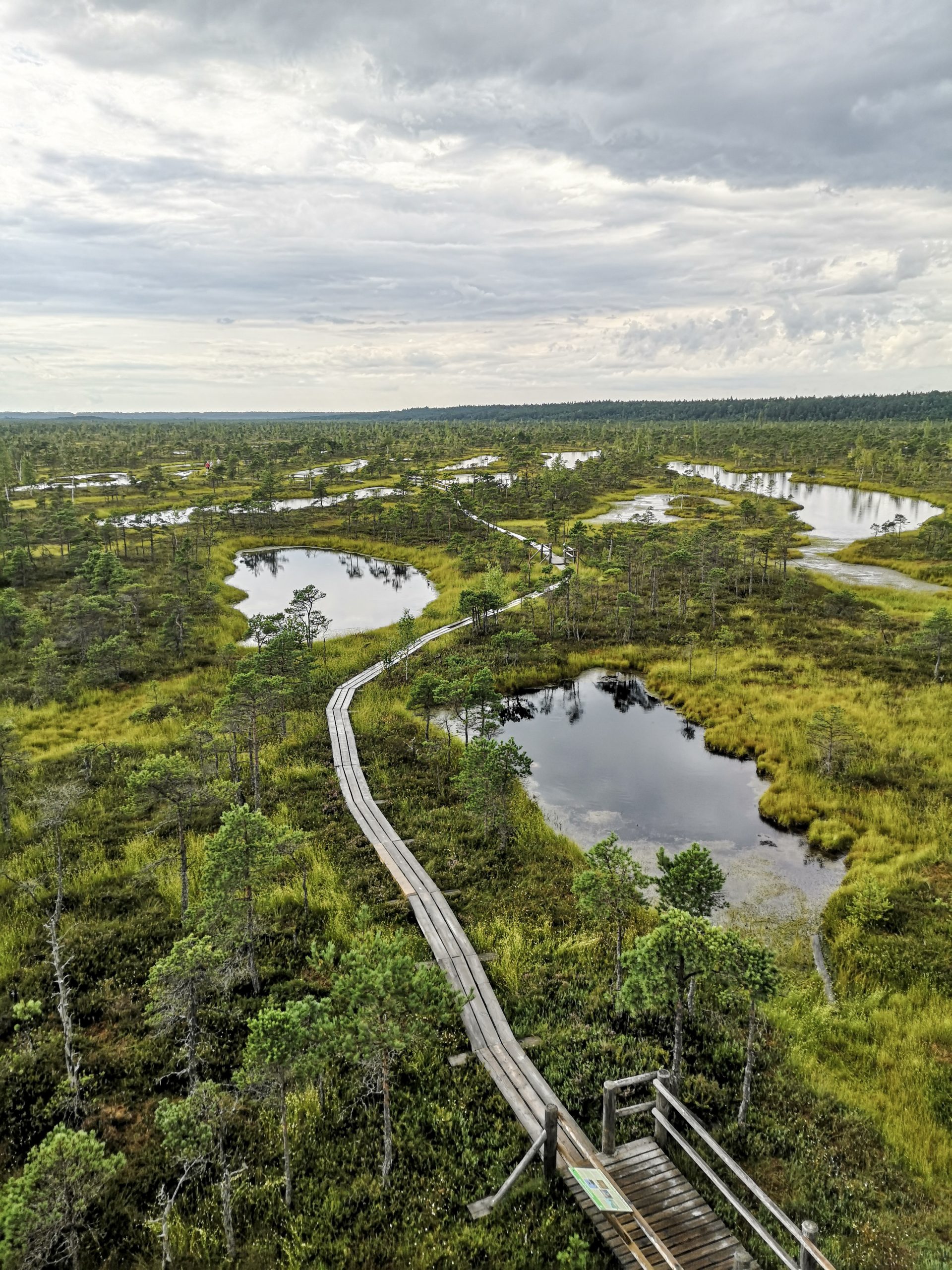 There are 2 routes you can take – the short one (1.4 kilometers (0.87 mi)) and the long one (3 kilometers (2.1 mi)).
Take the biggest one – 3 km! It's not that long and you'll have the opportunity to climb up the observation tower.
The view is totally worth it!
Suggested Read: