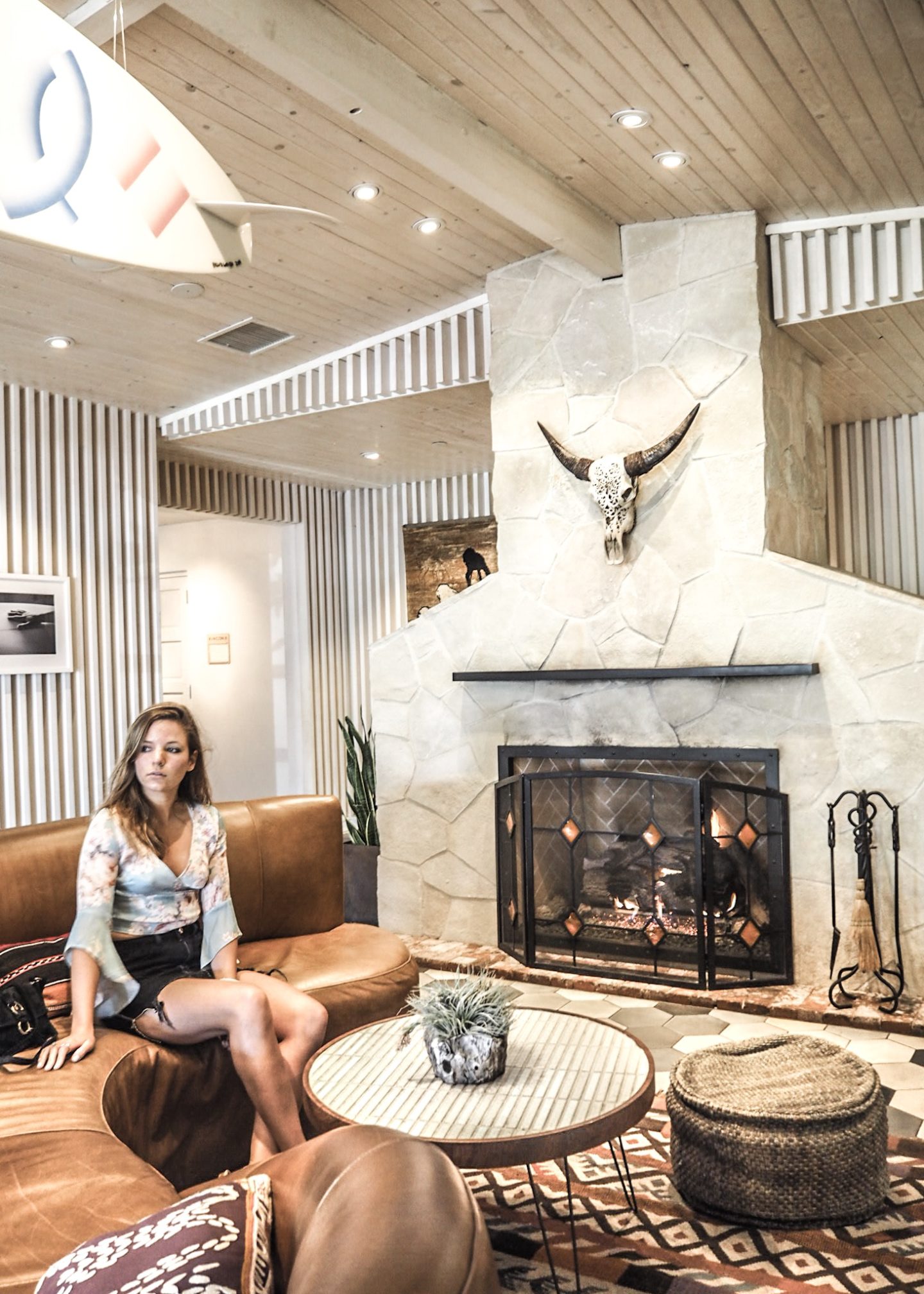 Over Memorial Day I decided to head back out to Santa Barbara for another little getaway. This time, I stayed at a more hipster hotel over my usual resort escapes. The Goodland Hotel is probably the most hip hotel in the Santa Barbara area. Its decor alone will be enough for you to want to stay there, and it is the reason I chose to check out this Kimpton hotell.
The Goodland Hotel is located just 15 minutes from downtown Santa Barbara in the neighboring town of Goleta. It is a cool spot for travelers looking for a more laid-back party vibe over the many resort choices in the area. The first thing you'll notice when you arrive is the awesome airstream and vintage car located at the main entrance. Once you enter the hotel you're greeted with more cool decor as well as a Vinyl shop for the music lovers. I personally loved the decor aspect of The Goodland and will say it is its main attraction.
Apart from the aesthetically pleasing and Instagram-worthy lobby, The Goodland also features a nice looking restaurant and pool area. Since Audrie and I came here for Memorial Day, the hotel was pretty packed and there was even a pool party going on right outside our room. We got a courtyard-facing room which means you step out and are basically in the pool area. Pretty cool if you're looking to chill poolside for most of your stay!
As for the rooms, we got a double bedroom which was also cutely decorated. The room was a standard size, big enough to host the two of us for the night. It also has a patio where you can drink your complimentary morning tea or coffee. The hotel staff were also kind enough to send over some fruit and wine for us to enjoy that night. It was a pleasant surprise to come home to after a long day of exploring Santa Barbara!
Overall, we had a pleasant stay at The Goodland Hotel and would recommend it for anyone looking for a laid-back place to spend a weekend. It is a great place for travelers who prefer to do their own thing rather than be waited on hand and foot as the service is not as attentive as you would experience at a resort. The location is also close to the main attractions of Santa Barbara and although the hotel has bikes for its guests to borrow (Instagram photo op!), you will need a car in order to explore more of the area.
Have you ever stayed at The Goodland Hotel? What did you think of it? If not, would you consider staying here for a trip to Santa Barbara? Let me know in the comments below!
xx, Karen
Shop My Outfits:
Watch The Goodland Hotel Tour Below:
Subscribe to my YouTube channel here!