Looking for a perfect caption for your Mallorca photos? I've got you covered!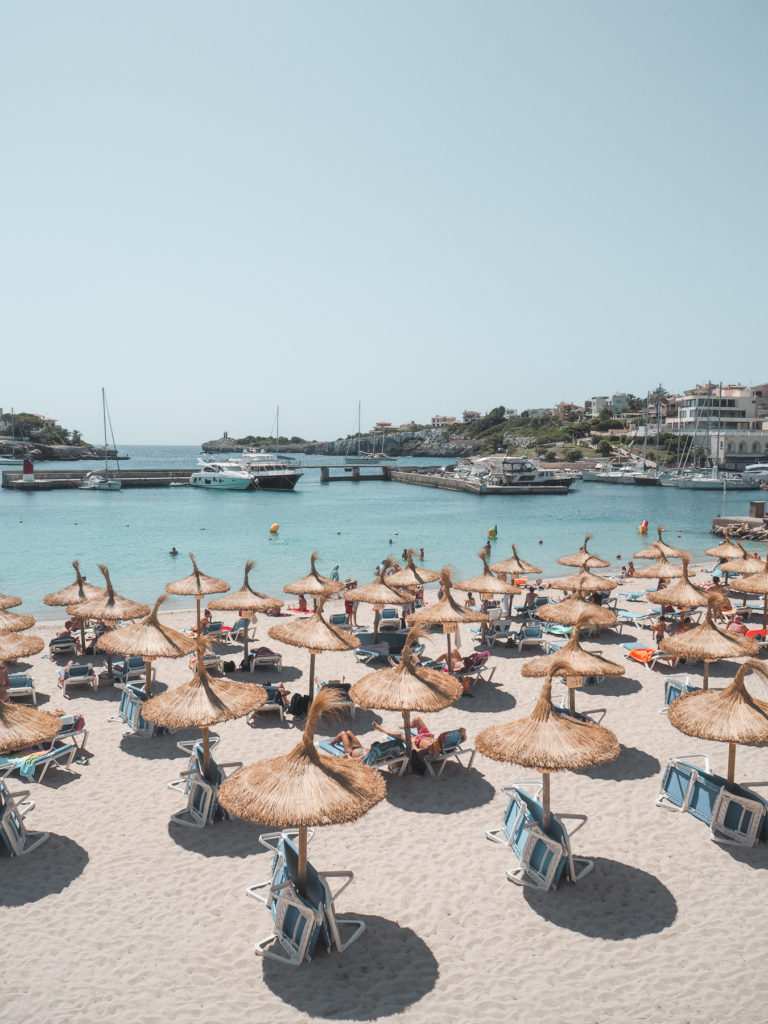 Sun And Sea Mallorca Captions For Instagram 🌞🌊
Mallorca: Where 'playa' isn't just a beach, it's a lifestyle.
Mar-y me, Mallorca! ('Mar' means sea! 🌊)
Sol-mates with Mallorca, no doubt about it.
Sol-amente en Mallorca! (Only sun in Mallorca! ☀️)
Costa-living is the best living.
Sunkissed in Mallorca, and I'm not complaining.
Beach, please! Mallorca's got the best.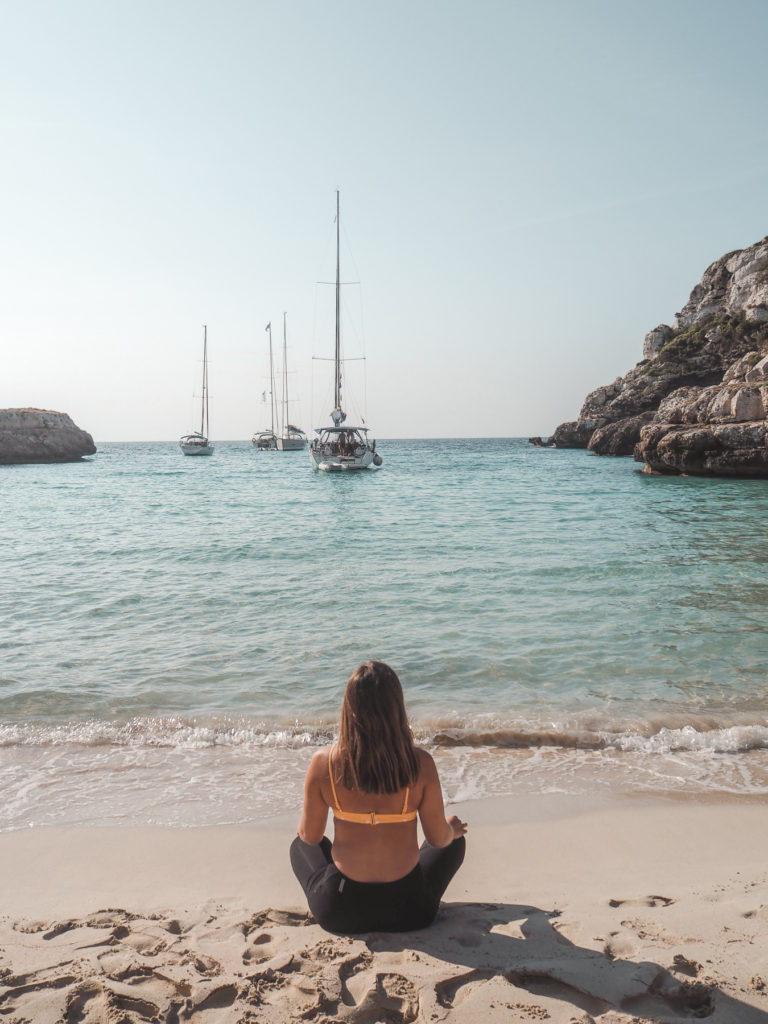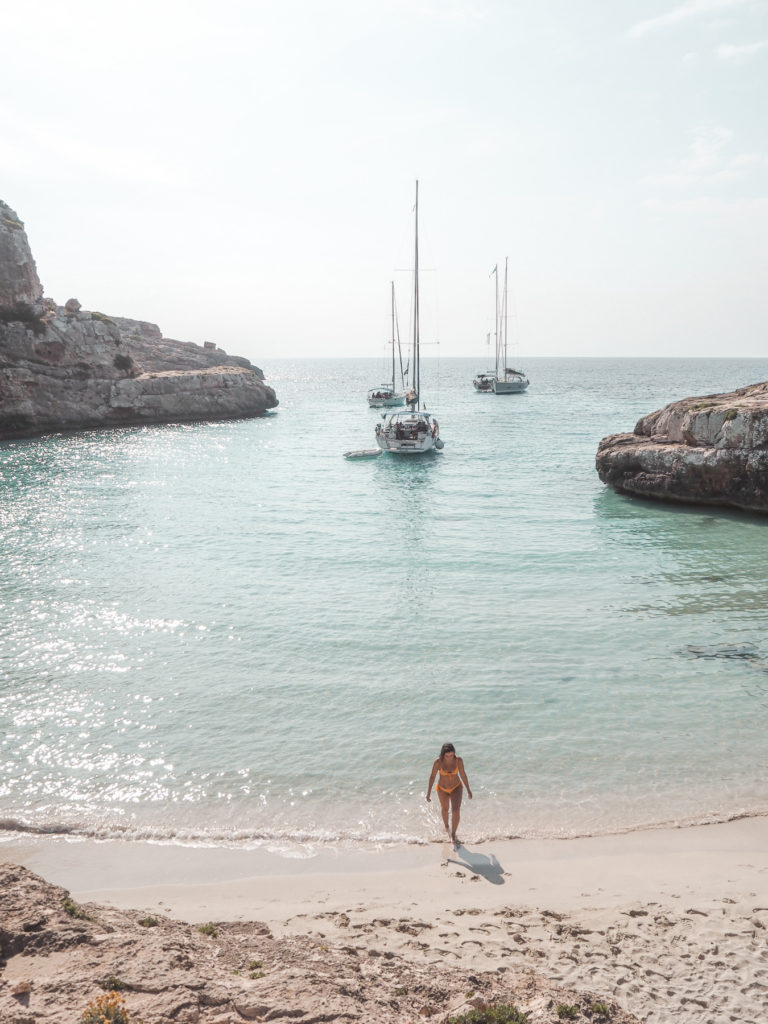 Azul-timate paradise. ('Azul' means blue!)
Mallorca's sun doesn't compete; it just shines.
The sea called me to Mallorca, and I finally picked up.
Mallorca: Where the sky touches the sea but never says goodbye.
Not just another beach—this is Mallorca.
Mallorca's sun is like that friend who always shows up. Love it!
Ever look at the horizon and think, 'Yep, this is the life'? That's Mallorca for ya.
Here, the sky and sea are in a long-term relationship, and I'm here for it.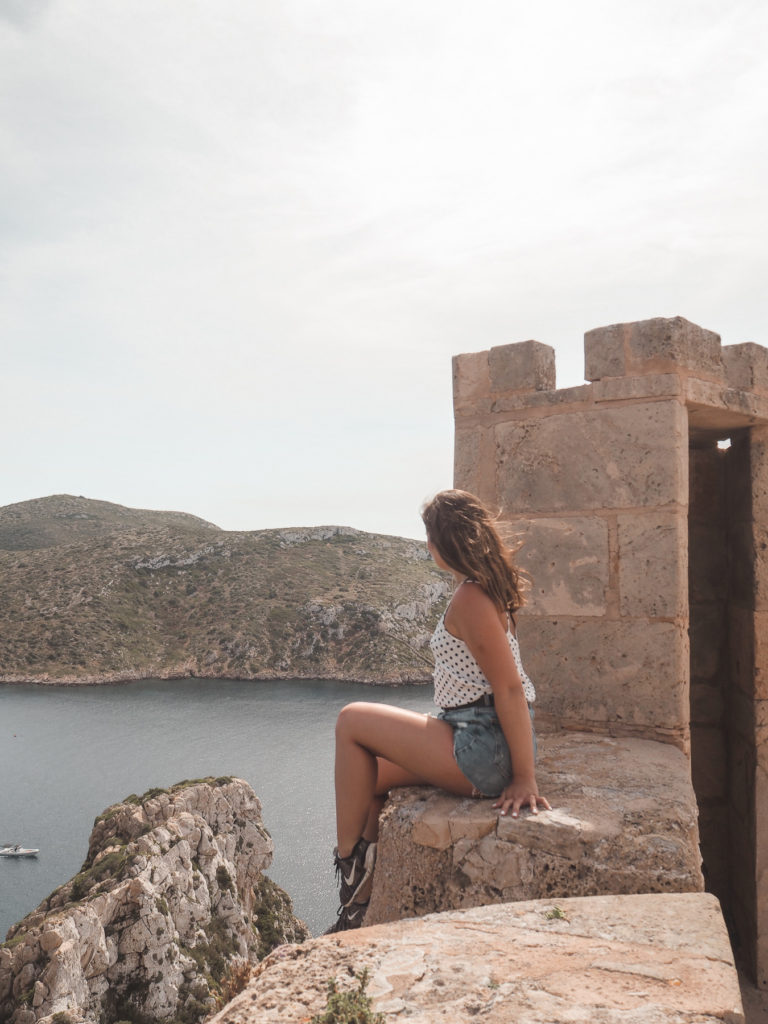 Funny And Quirky Mallorca Captions 😂🦩
I told my boss I was going to a 'remote office.' I just didn't mention it was a beach in Mallorca. I swear the sea called me. Now, how do I explain that to my boss?
Why yes, I am working on my tan and my Spanish. Multitasking, baby!
Mallorca's waves are like my inbox—constantly rolling in but way more welcome.
If you can't find me, check the nearest tapas bar. Or beach. Or both.
I came for the culture, stayed for the sangria, and now I can't find my hotel. Send help.
Siesta, fiesta, repeat. That's my Mallorca mantra.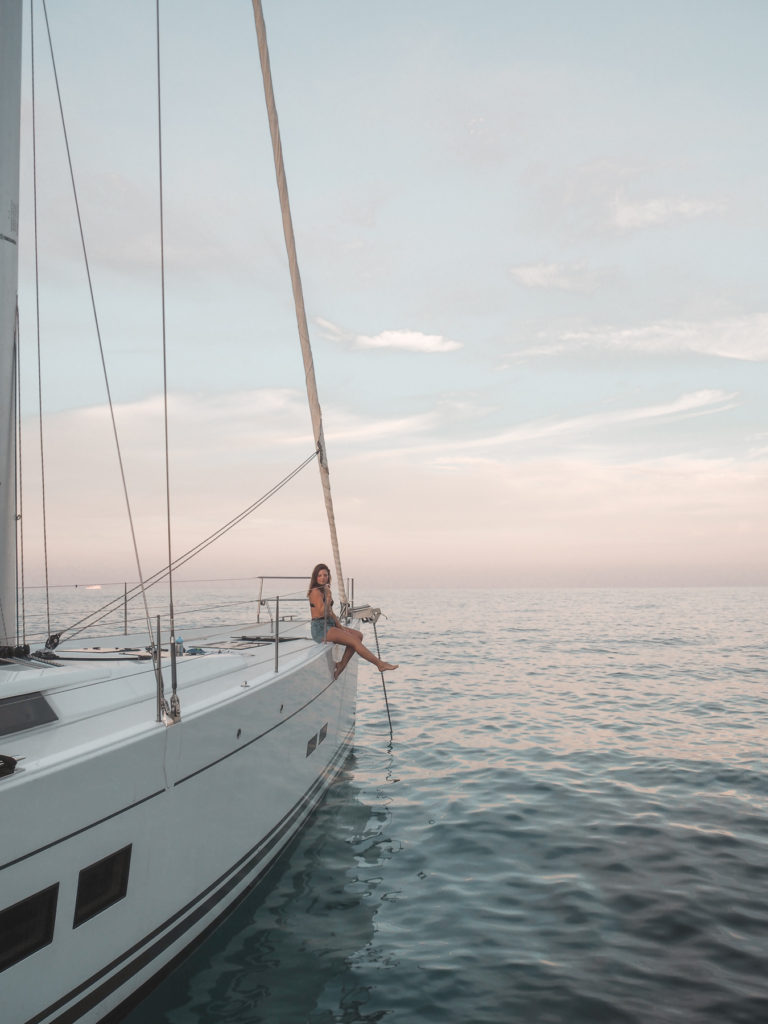 Mallorca's so pretty, it's making me look bad. And I'm okay with it.
Found my dream home in Mallorca. It's a beach cabana, but it'll do.
Trying to blend in with the locals, but my sunburn gives me away every time.
Mallorca, you're the 'palm' of my dreams. Get it? Palm trees?
If you need me, I'll be at the 'office'—the one with sand floors and a sea view.
Mallorca's my new gym. Lifting sangria glasses counts as a workout, right?
I'm not lost; I'm just on a Mallorcan detour. A very long detour.
My Mallorca bucket list: 1) Beach 2) Siesta 3) Sangria 4) Repeat.
Mallorca's my new life coach. It's teaching me how to 'beach' myself.
If you're not barefoot in Mallorca, you're overdressed.
They say to follow your heart. Mine led me straight to a Mallorcan beach bar.
Mallorca: Where every hour is happy hour.
Beach hair, don't care. Mallorca flair, beyond compare.
Tapas and naps: The Mallorcan way.
I'm on a seafood diet. I see food in Mallorca, and I eat it.
Mallorca's the answer. Who cares what the question was?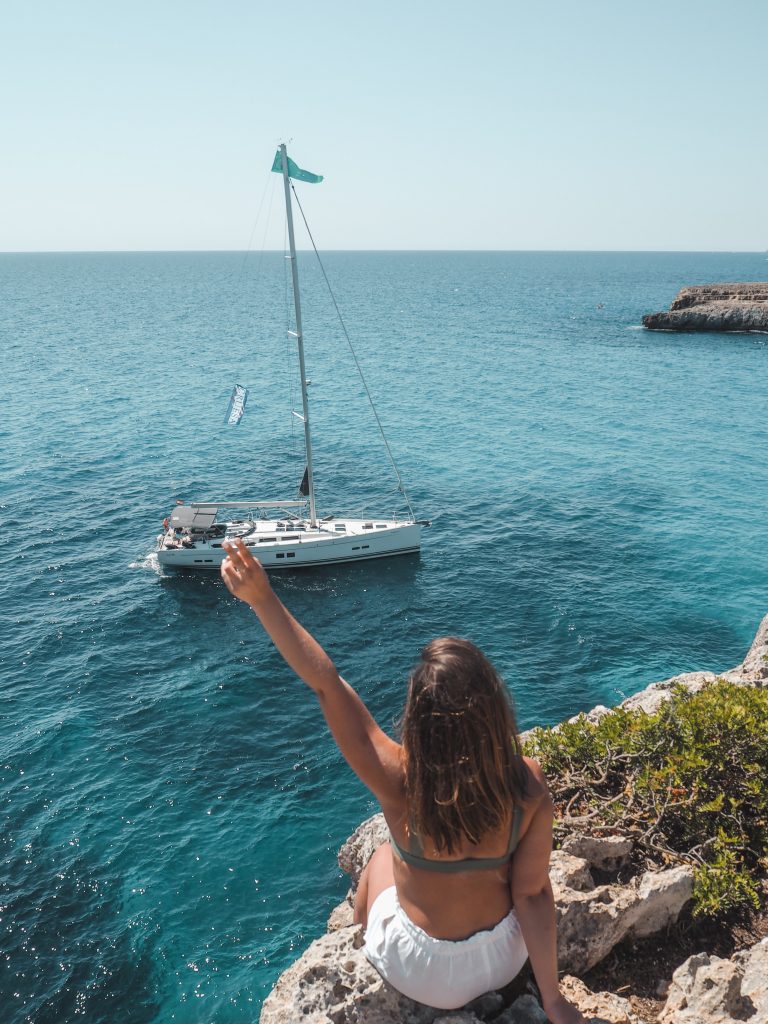 Flip-flops are my Mallorcan business attire.
Not all those who wander in Mallorca are lost. Some are just looking for a beach bar.
I've got a PhD in chilling, thanks to Mallorca.
Sun, sea, and SPF 50: A Mallorcan love story.
Mallorca, you're the SPF to my UV rays. Essential!
I'm in a serious relationship with Mallorcan sunsets.
Mallorca's my therapist, and sessions are in session.
Tapas in, worries out.
Vino down, you're in Mallorca now.
Soleado days, estrellado nights. (Sunny days, starry nights.)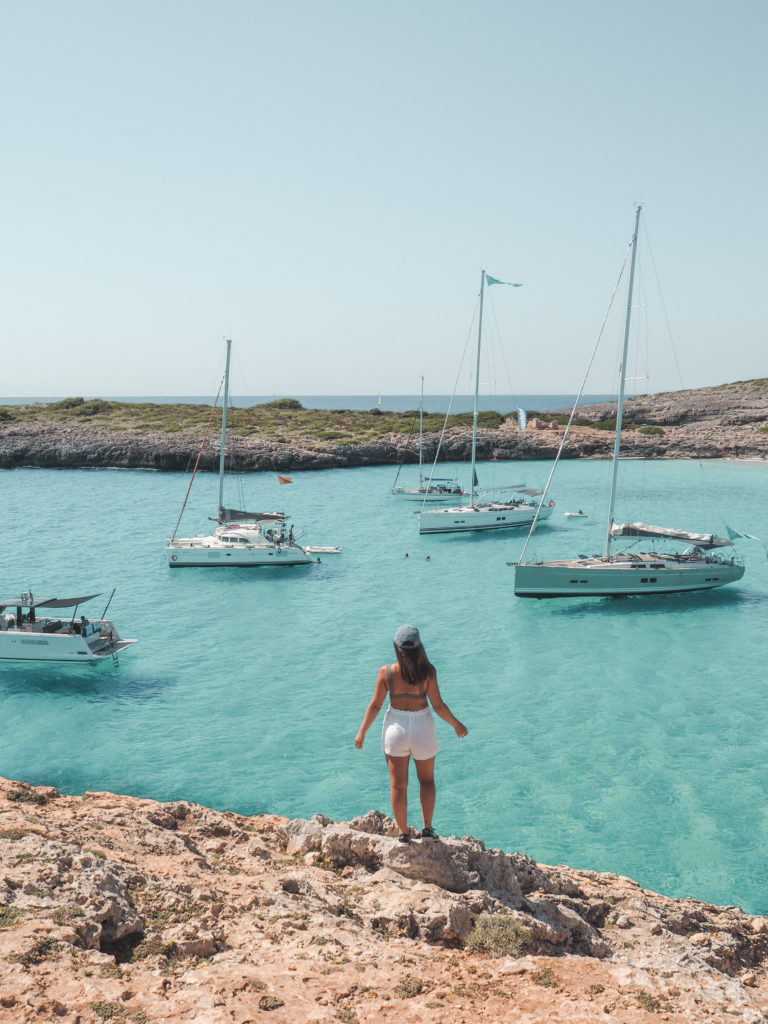 Arena you glad you're in Mallorca? ('Arena' means sand.)
Paella-go-round: A Mallorcan foodie adventure.
Sangri-ahh, that's better!
Mallorca: Where the vida is always buena. (Where life is always good.)
Sol-ong stress, hello Mallorca!
Cerveza in hand, toes in the arena. (Beer in hand, toes in the sand.)
Mallorca: Where every hora is feliz. (Where every hour is happy.)
Siesta like you mean it, fiesta like there's no mañana.
Mallorca: Where the WiFi is weak but the connection is strong.
I didn't choose the beach life; the beach life chose me—in Mallorca.
More Mallorca Posts
Most Instagrammable Spots In Mallorca
One Day Itinerary In Palma De Mallorca
Most Instagrammable Brunch Spots In Palma De Mallorca
Digital Nomad Guide To Mallorca
Most Beautiful Towns In Mallorca That You Cannot Miss
Top 5 Castles You Need To Visit In Mallorca
More Instagram Captions
Palm Springs Instagram Captions