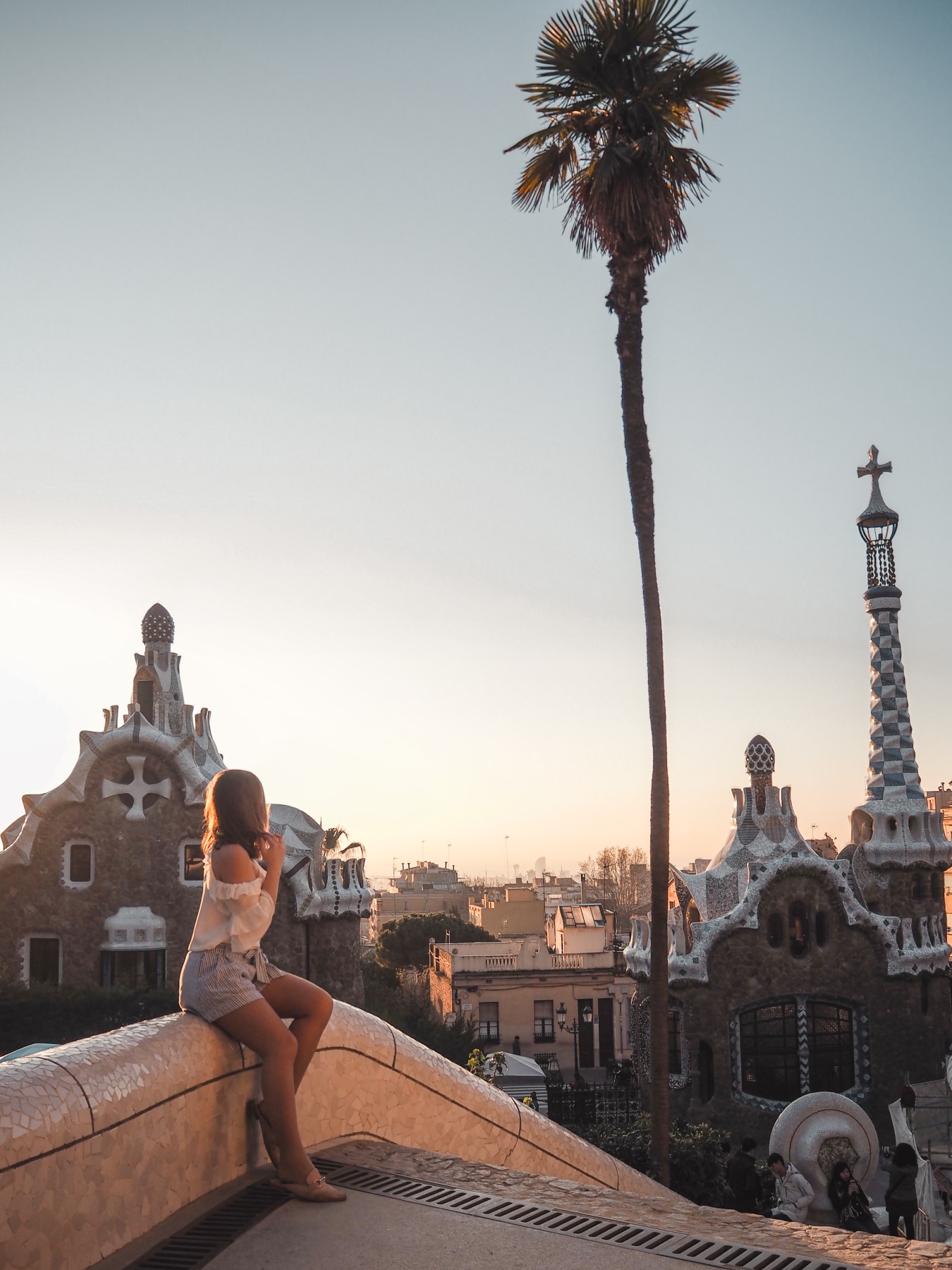 Barcelona is the city of my dreams which is why I have decided to make it my new home; at least for a while. I first came to Barcelona in June for a one-week trip, but found myself thinking about the city everyday. I came back in August and again in September, this time to make it my home. Putting together this little guide to Barcelona has actually been extremely difficult for me because it's hard to narrow down what I like here (I like everything!). Due to this, I there is a separate category on Lifestyletraveler.co dedicated to sharing my favorite spots in Barcelona, but for now, I am sharing these must-visit spots for a vacation in the city. Keep reading to find out where to stay, play, and eat in Barcelona!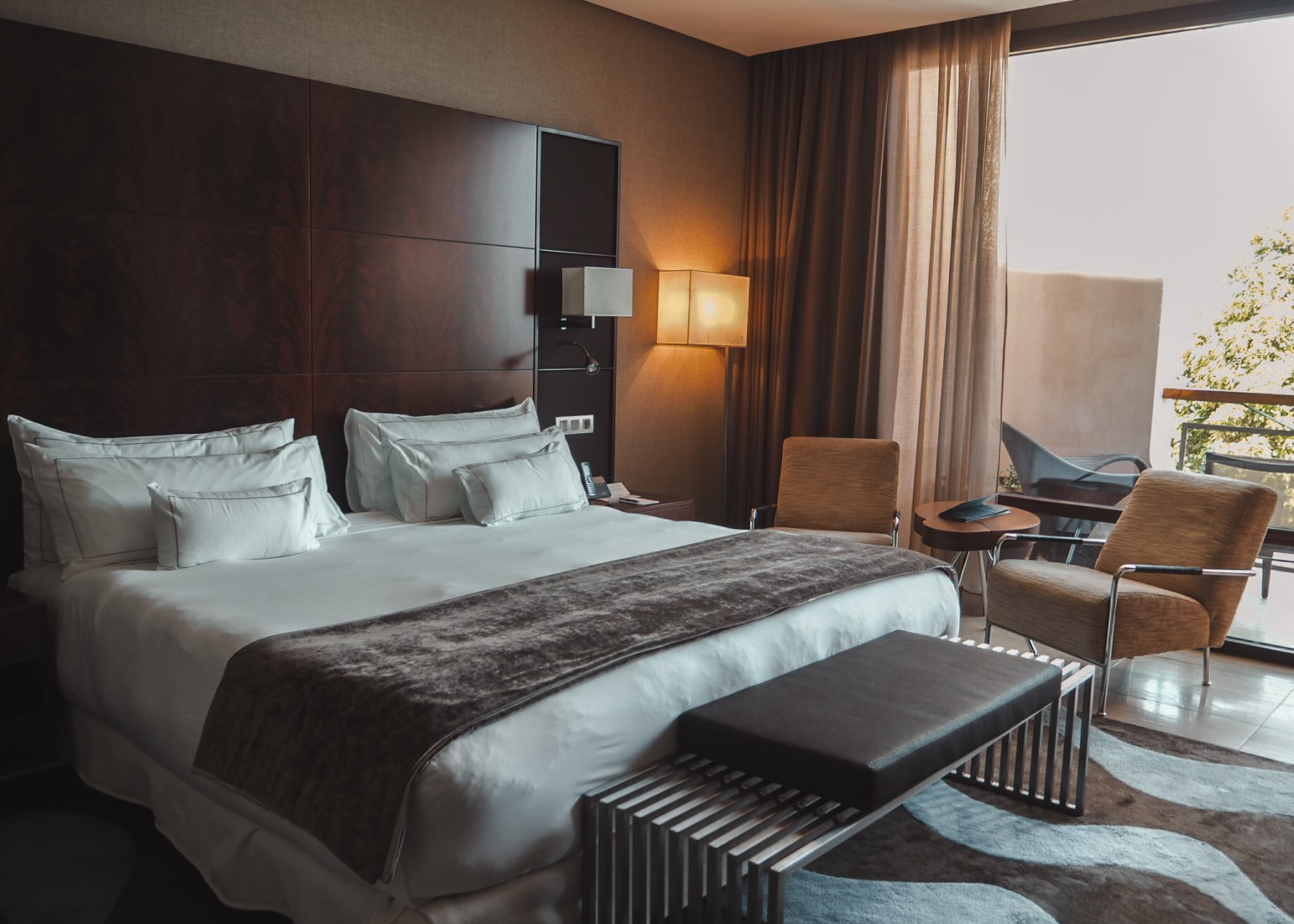 Where to Stay
Hotel Miramar
This is my favorite all-around hotel in Barcelona. Hotel Miramar is a 5* hotel located in Montjuic which means it has outstanding views of Barcelona. The hotel itself is beautiful and has an awesome pool, spa, and modern rooms. The breakfast here was one of the best I've ever had at a hotel as well. You can read the full blog post on my experience here.
Barcelo Raval
It is located in El Raval neighborhood, and it is close to some great local foodie spots and a short walk from Barrio Gotico. Barcelo Raval is a hip hotel with amazing rooms, and an even more amazing 360 degree rooftop bar. Stay here and drink wine at rooftop for sunset for an unforgettable evening.
Crowne Plaza
I always love staying at Crowne Plaza hotels because they are good, reliable, and in great locations. Barcelona's is no exception. This is the perfect place to stay if you want to be in a central, but quiet location and want a great experience without the extra fuss. Perfect for both business or leisure. Read my full review here.
Primero Primera
This place is perfect if you want a place that feels like home. Primero Primera is a hotel that offers rooms that are really more like apartments. They are spacious, offer kitchenettes, and have an overall home-y feel. The patio for breakfast is gorgeous and the breakfast is simple but delicious. Primero Primera is located farther away from the center in a residential area giving you a more local Barcelona experience.
Where To Play
Sagrada Familia
If you only see one place in Barcelona make it Sagrada Familia. This is Gaudi's most famous masterpiece, which is still not finished…after 100 years. It is an astonishing church inside and out that will make your jaw drop. Try to go on a sunny day for an impressive display of light, and be sure to book your tickets ahead of time! This is the most popular tourist spot in Barcelona and it is always PACKED with people.
Parc Güell
Another Gaudi masterpiece that is worth the visit. Parc Güell is located somewhat close to Sagrada Familia and is a sight to see. Stroll around the park and get some good photos overlooking Barcelona. You have probably seen this spot on Instagram many times.
Casa Batlo & Casa Mila
The Gaudi houses are located along Passeig de Gracia and are also a great stop. I have not gone inside either of them yet, but I've been told Casa Batlo or "La Pedrera" is worth a visit. Even if you don't go inside be sure to walk by them when you do some shopping along Passeig de Gracia.
Mercado de la Boqueria
Barcelona's most popular market located on the famous street of La Rambla. I personally loved going to el mercado, although I consider La Rambla to be the worst tourist trap in the city. Come to Mercado de la Boqueria anytime of day and get a fresh fruit juice while checking out the colorful stands.
Barrio Gótico
One of the coolest areas of Barcelona. These winding old streets are what made me fall in love with the city during my first visit in June. Come here without a plan and just get lost. You will find some great photo-ops, cathedrals, shops, and cafes along this area of Barcelona.
El Born
Located next to Gotico (just cross Via Layettana). This area is my absolute favorite in Barcelona! El Born is much like Barrio Gotico with winding old streets and charm, but has even better cafes, shops, and tons of tapas places. This is the place to go for tapas and wine at night. Basically every place in this area is great.
Barceloneta
Barcelona's closest beach and most popular with tourists. While most locals wouldn't come here for the beach, it is still a great area to explore. The beach itself is typically very crowded, but the water is calm and blue and still a beach! The town is very lively and has lots of cafes, restaurants, and bars. It is also a popular party spot with its many nightclubs.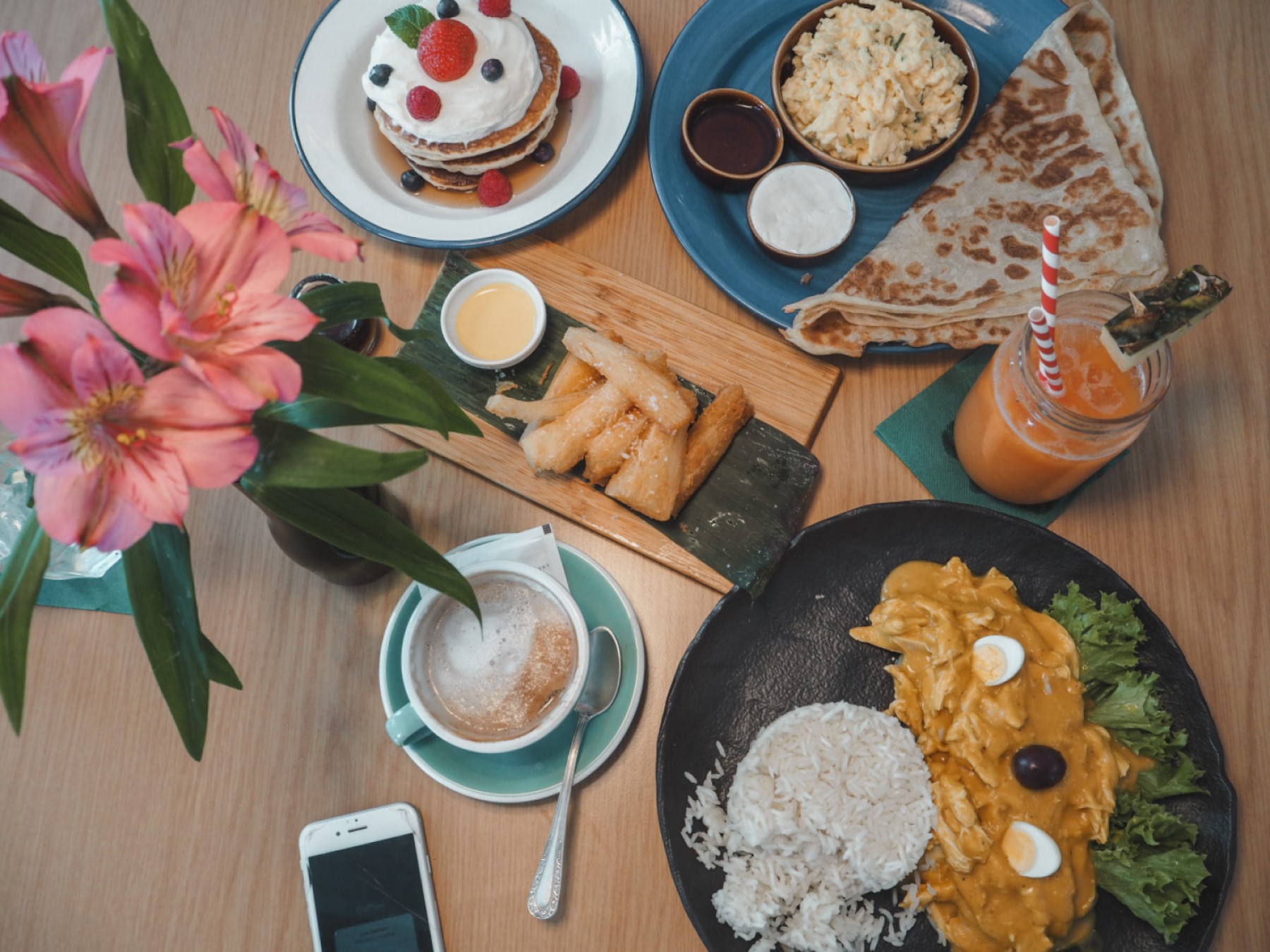 Where To Eat
Teddy's
If you're looking for a quick, but healthy and delicious, bite around El Raval be sure to stop here! They offer bocadillos and wraps – all made fresh to order and for less than 6.5€ Be sure to try the new hummus wrap! It's delicious! I swapped the cucumber for avocado at no extra cost ?
Flax & Kale
This is an amazing healthy restaurant offering a wide variety of vegan & raw foods. Flax & Kale is open for breakfast, lunch, and dinner so come by anytime! Try their green raviolis if you go for lunch – they're vegan & super tasty!
Lulu
A great brunch spot in the heart of Barcelona. Lulu offers a variety of healthy dishes like Avocado or hummus toast, quinoa salads, and smoothie bowls! They also have great coffees and offer matcha! Dairy alternatives include soy & almond milk.
Brunch & Cake
This place was recommended to me by virtually everyone that's visited Barcelona. It's name is self-explanatory, it's popular for brunch. Healthy options and beautiful decor are what make it stand out. There are several locations throughout the city including one by the sea (my favorite!).
TIP: If you're visiting Barcelona for a limited amount of time I also recommend you get the Barcelona Card! This card gives you free or discounted entry to many of Barcelona's most famous attractions (Sagrada Familia, Gaudi houses, museums, etc) and includes free transport around the city! With this card you'll be able to take all the buses, metro, trams, and even the airport train and metro. You save LOTS this way if you're planning on packing a lot of sightseeing in just a few days. This card also lets you move around the city the same way a local would!
Have you been to Barcelona before? Did you love it as much as I do?! Let me know in the comments below!
xx, Karen
Also, check out my Barcelona Vlogs if you haven't already!
** This post contains some affiliate links. If you purchase something through them I receive a small commission at no extra cost to you! Thank you for supporting this blog <3 **