The Best Vegan Cafes & Restaurants In Barcelona
When I moved to Barcelona I was pleasantly surprised by the amount of vegan-friendly cafes and restaurants in the city!
Barcelona is possibly the most underrated foodie city in Europe, and a vegan paradise!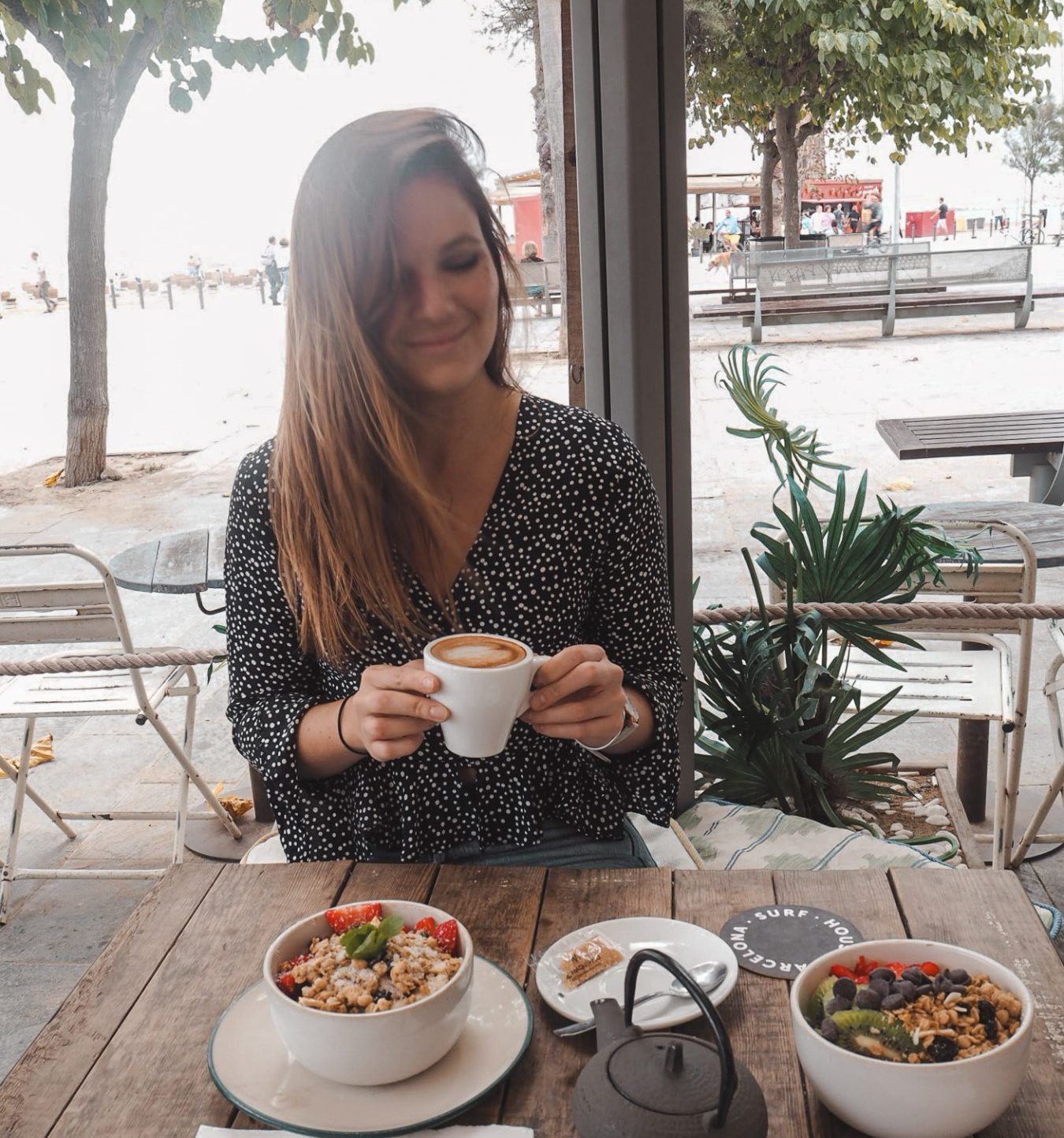 These vegan-friendly cafes will satisfy any craving as you can find creative vegan cuisine, desserts, drinks, and lattes. From casual lunch spots to fine dining, you're bound to love these vegan cafes and restaurants in Barcelona!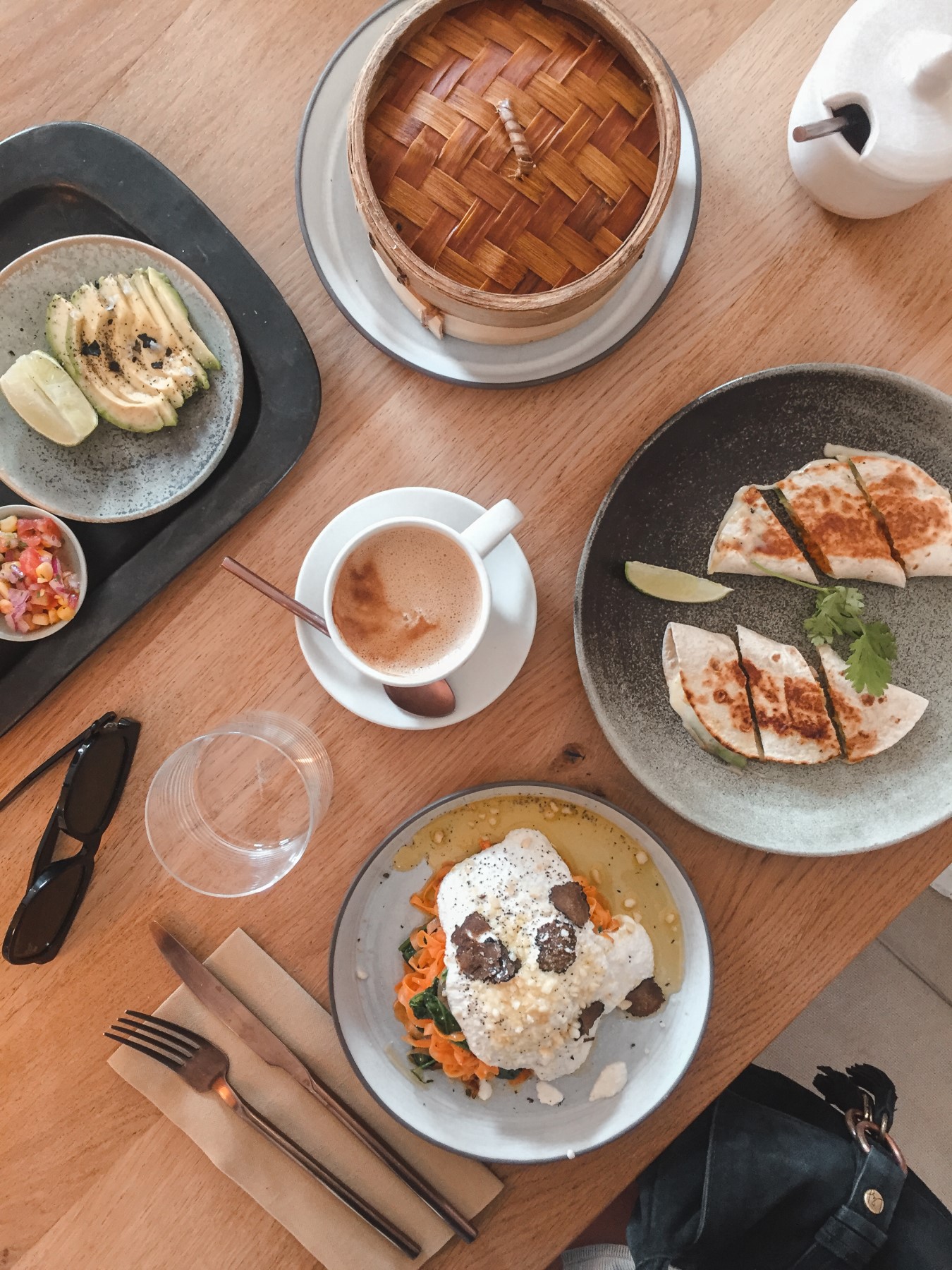 The Best Vegan-Friendly Cafes & Restaurants In Barcelona:
Blueproject cafe
Neighborhood: El Born
The cutest vegan cafe in Born area! It's a raw vegan cafe with ample seating and ample treats. Coffee is good, the matcha is better! Also try the curcuma (turmeric) latte. They have breakfast and lunch menus and delicious foods like vegan lasagna!
Flax & Kale
Neighborhood: Raval & El Born
This is one of the most famous brunch places in Barcelona and for good reason! Flax & Kale have a great variety of creative vegan dishes, drinks, and desserts. They also have daily specials which never disappoint. Since it is a popular spot, it's typically full, so be sure to plan ahead so you're not starving! They recently opened a new location in born, by Palau de Musica, making it a perfect lunch spot in-between sightseeing!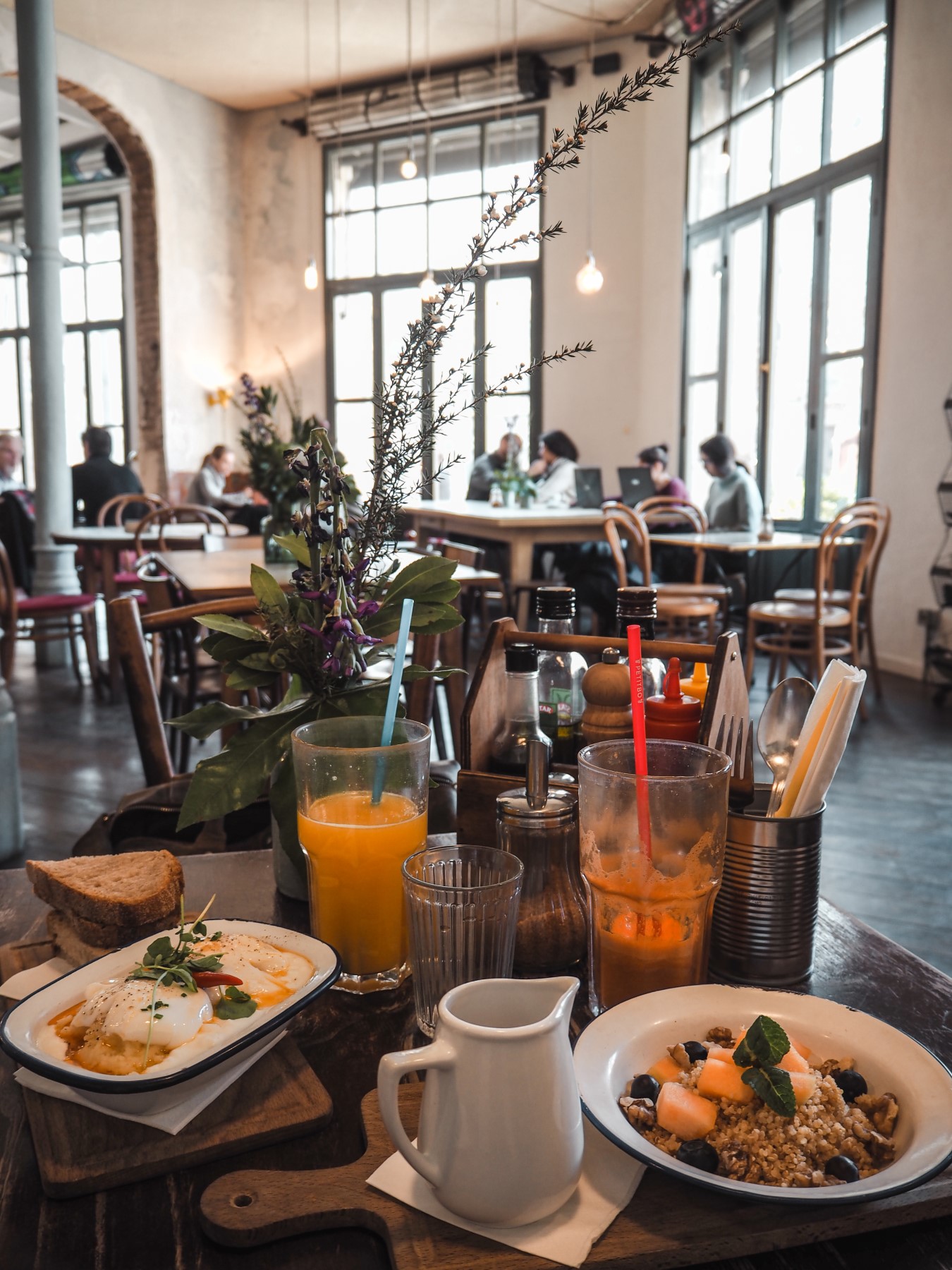 Hummus
Neighborhood: Eixample
This is by far my favorite vegan restaurant for lunch! Hummus offers a menu del día which consists of a starter (either soup of the day or salad), a main platter, a drink, pita, coffee, or dessert. All of their menu is vegan friendly and delicious! I tried the hummus (seriously the BEST in Barcelona!), the burger, and couscous. Everything is to die for, healthy, and satisfying. The ambiance is also really nice here, and they have free wifi so you can even chill with your laptop for a while after lunch 🙂 Must try; you won't regret it!
The Green Spot
Neighborhood: El Born
The most beautiful vegan spot in Barcelona! The Green Spot is a bit fancier than your typical vegan cafe, and with it, a bit more expensive. It's a great spot for a special occasion brunch, lunch, or dinner. I came here for brunch with a few friends one day and we fell in love with the food and decor! Definitely worth trying.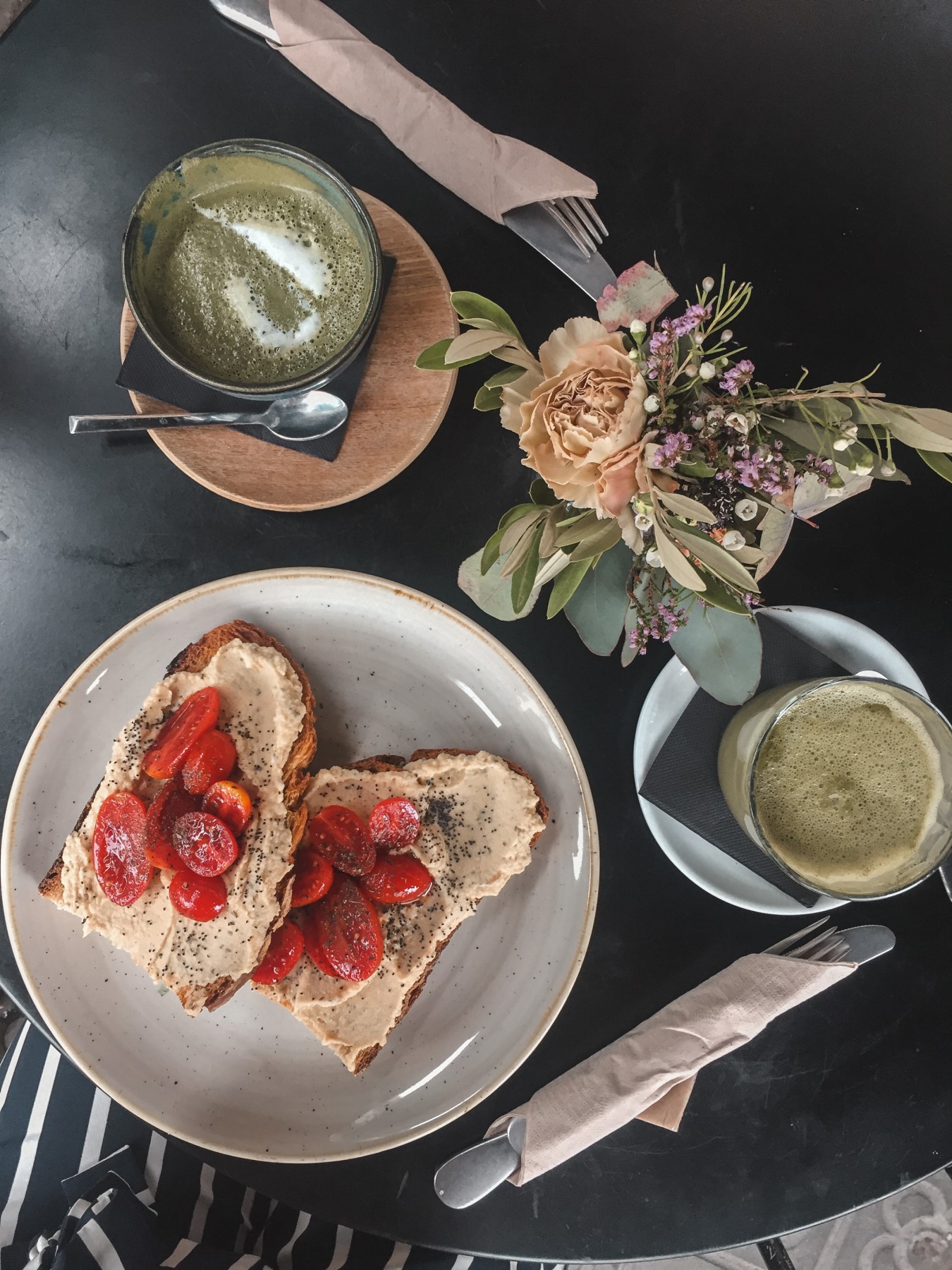 Lulu
Neighborhood: El Born
One of my favorite vegan-friendly cafes in Barcelona! Lulu also made the list for the best brunch spots and the best place to get matcha, so there are plenty of reasons to visit. Lulu is great for both vegans and non-vegans.
Sopa
Neighborhood: Poblé Nou
I randomly ran into this spot one day while strolling around Poblé Nou. Sopa is aptly named as they offer a variety of €6 delicious soups (all vegan), salads, and main plates. They have a lunch menu for just 10,50€ which lets you choose 2 plates plus water. I tried their detox soup and it was delicious! Most of their food here is vegan, and they even offer vegan desserts and matcha! So many wins! This is more of a quick food place, and it is packed during lunchtime (there are offices and a university campus nearby) but with plenty of seating and WiFi!
Woki Organic Market
Neighborhood: Plaça Catalunya
This is a really cool cafe that has both regular food and vegan options on the menu. The cool thing is that Woki Organic Market has a separate list of vegan items so you can be sure you're at peace when ordering. You can find amazing vegan dishes like lasagna, pizza, wok noodles, burgers, salads, and smoothies. They also have a market section where you can purchase bio groceries. The space is beautiful, big, and in a very centric location making it a perfect lunch spot for vegans and non-vegans. It is typically very busy so just be aware of that when trying it.
Teresa Carles
Neighborhood: Raval
Sadly, I did not get to try this place even though it was the very first place that I added to my must-try vegan list when I moved to Barcelona. It was just one of those places that is always busy, so I put it off for "next time" and then next time never came and I moved away from Barcelona 😣 Teresa Carles is said to be possibly the best vegan restaurant in Barcelona, so don't make the same mistake I did and go try it! If you do go, please let me know how you liked it in the comments 🙂
Are there any other vegan cafes you like in Barcelona? Let me know in the comments below!
xx, Karen
Pin for later!