During my week in Barcelona I got to explore several hotels – one of them being Hotel Crowne Plaza. My stay at Hotel Crowne Plaza Barcelona was every bit as wonderful as I excepted. This was my second time staying at a Crowne Plaza hotel, the first being last year in Athens, and each time I was left impressed with the experience.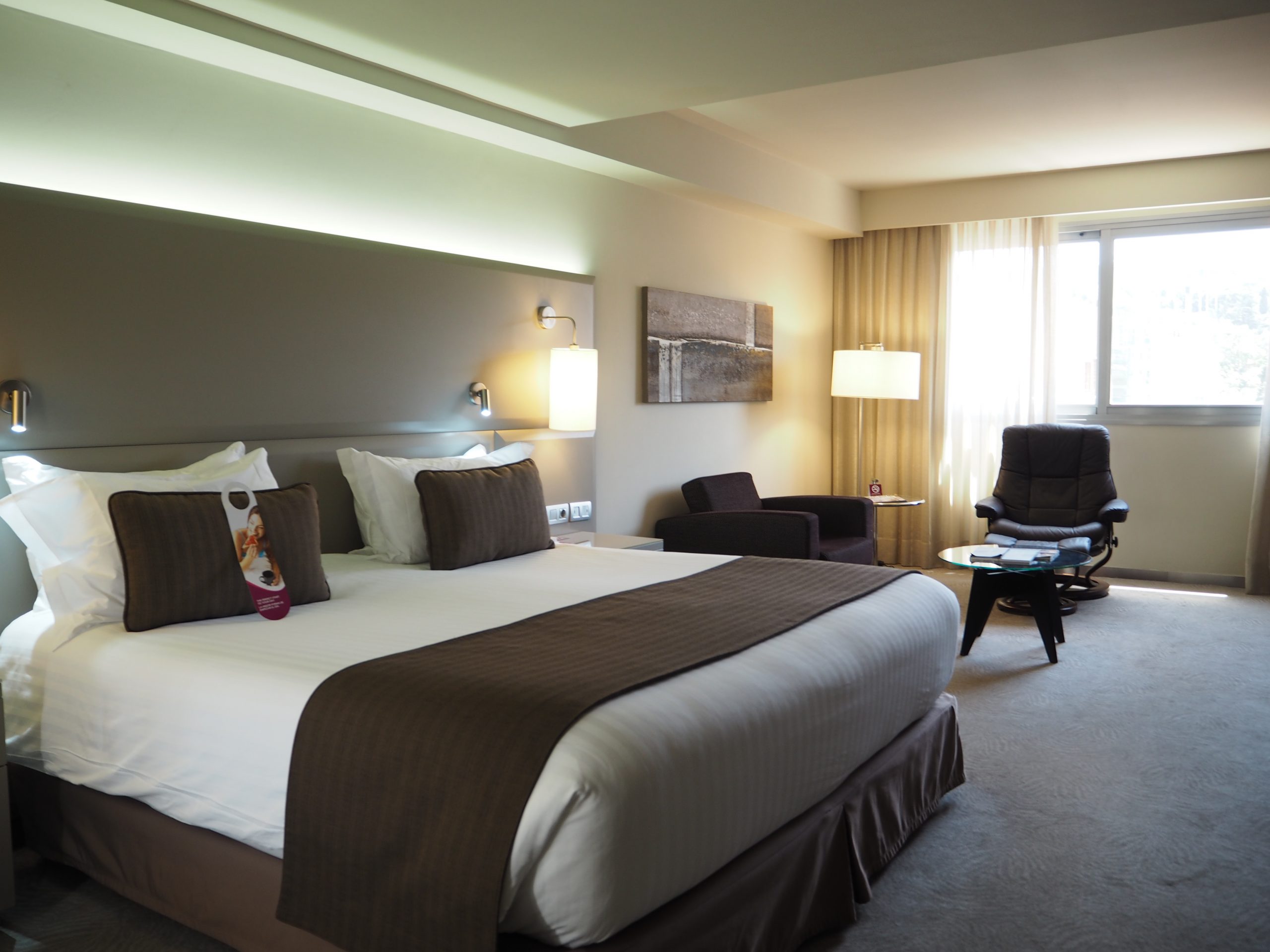 Crowne Plaza Barcelona is centrally located near Fira Center. It is a perfect location for both business and leisure as you have most of the main tourist attractions within short distance. All the Crowne Plaza hotels are geared towards business travelers, yet they are a wonderful option regardless of your reason for travel. You can always count on having strong wifi, respectful neighbors, and a helpful staff during your stay. It is the perfect hotel for both work and play.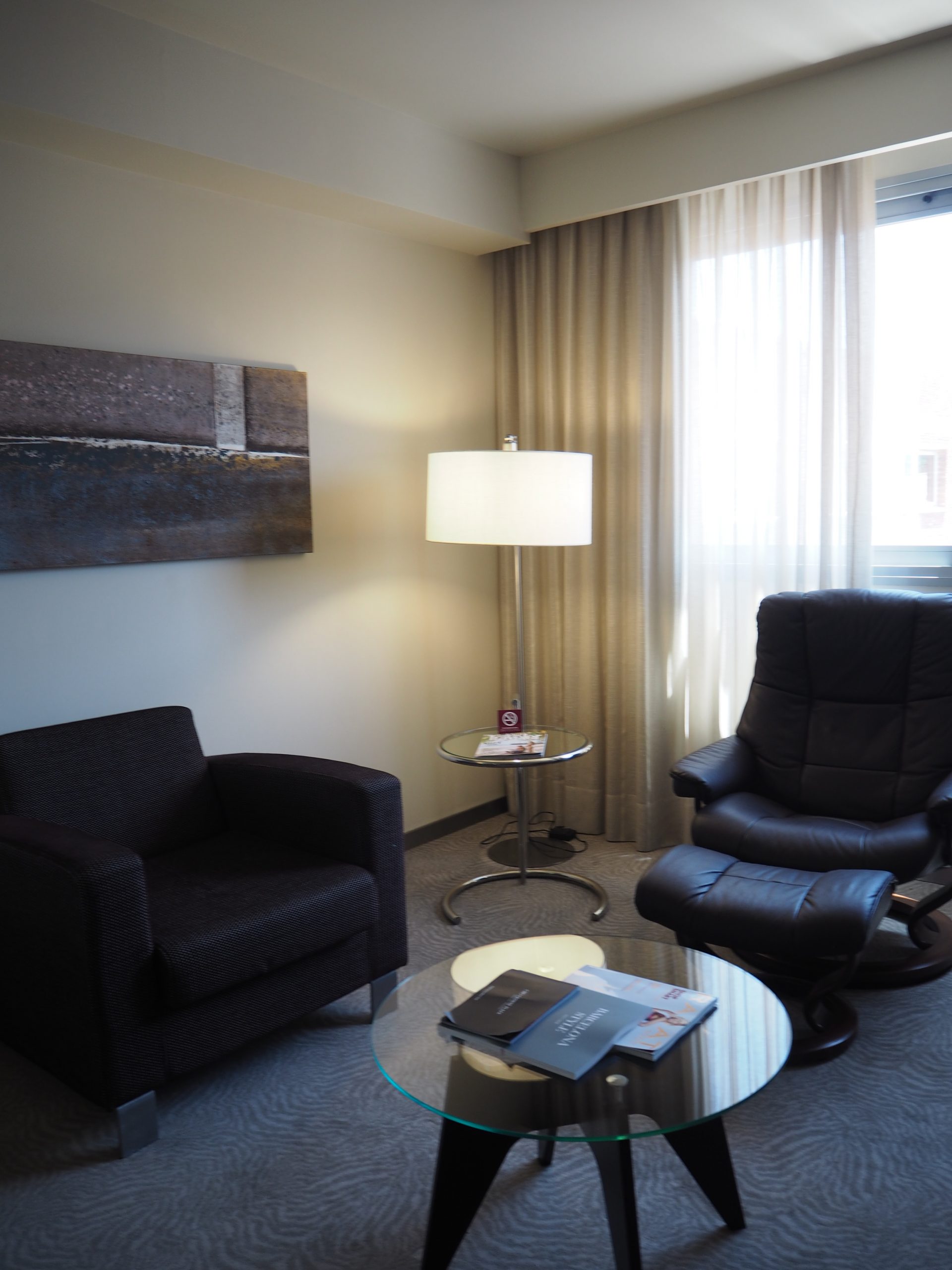 My room at the Crowne Plaza Barcelona was a suite with a view of a beautiful monument. I never figured out what it was, but you can see it on my YouTube video here. The suite came equipped with everything you could possibly need – a big and comfortable bed, sitting area, nice bathroom (with a tub!), and a huge desk area to get stuff done! I really appreciated having the desk space since I'm traveling for both work and leisure. Having it motivated me to get down to business and catch up on blog posts, videos, and emails that had been stacking up while I explored Barcelona.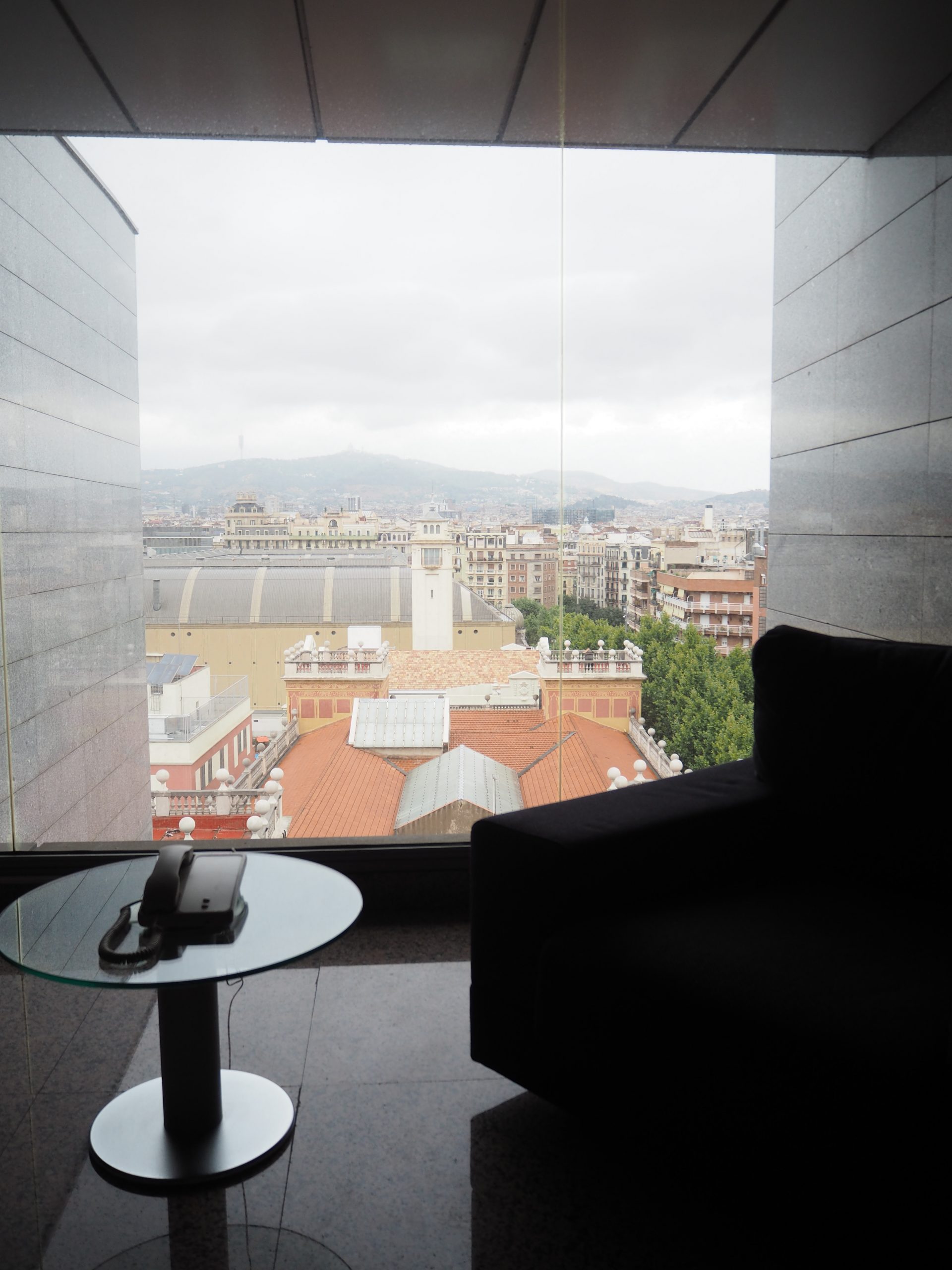 Another perk I really enjoyed while staying at the Crowne Plaza was the Club lounge. The Club lounge access came included with my suite, and it has food and drinks all day. Breakfast, lunch, and dinner are served at the lounge at their respective hours, and there's basically a full bar open for use 24 hours. As you can imagine I spent a great deal of time at the lounge. Being the foodie that I am, I made sure not to miss a single meal, and I also went up a few times for a flute of Moët ?. I definitely recommend getting a suite level room that includes access to this lounge. It will make your stay even better!
Overall I really enjoyed my stay at Crowne Plaza Barcelona and definitely want to come back for my next visit. The service, rooms, lounge, and location make it a wonderful hotel option for all travelers.
Have you ever stayed at a Crowne Plaza hotel? Did you enjoy the experience? Let me know in the comments below!
xx, Karen
See a tour of my room at Hotel Crowne Plaza Barcelona here: