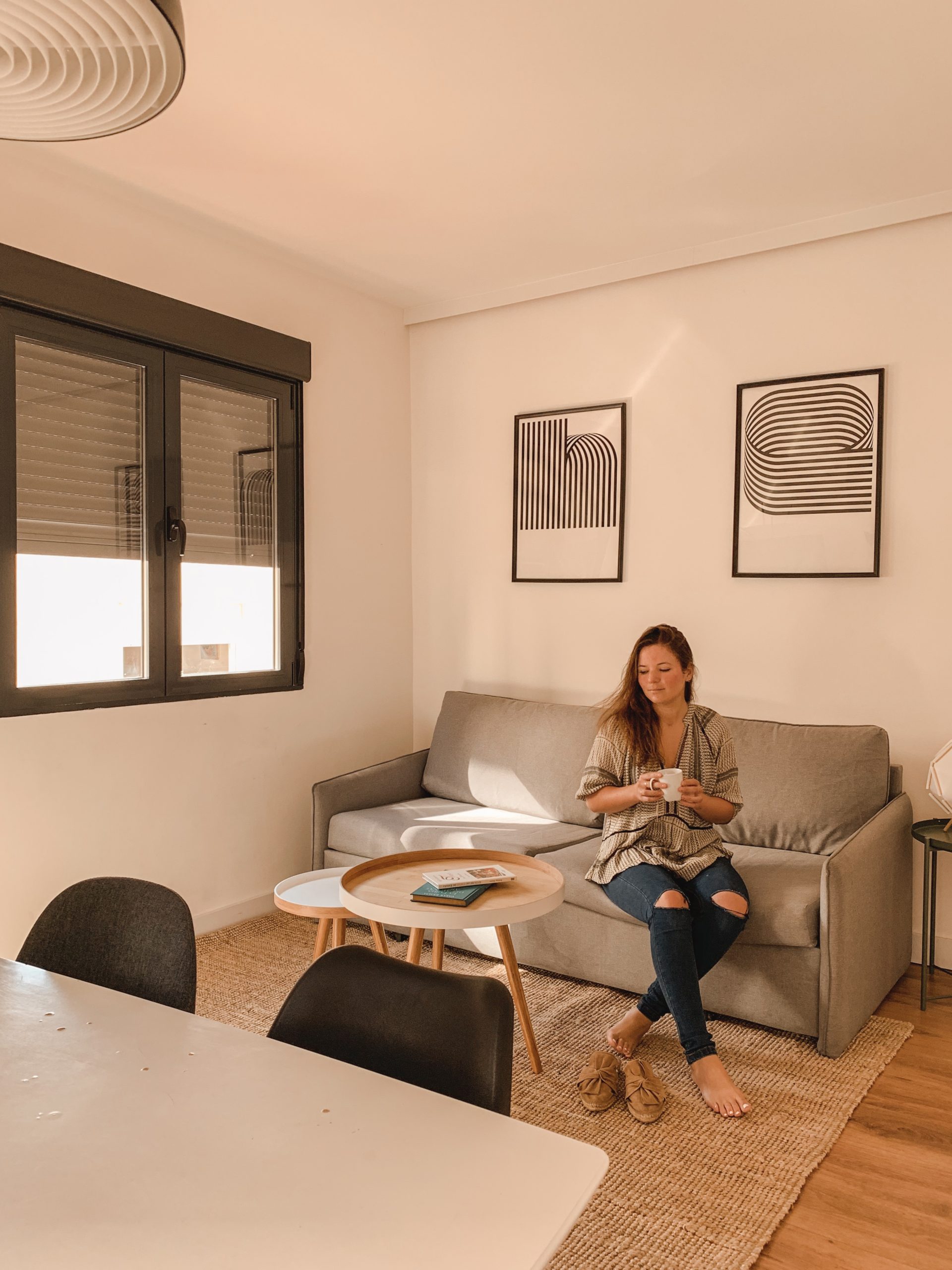 Hello from Barcelona! I'm excited to say that I am finally back in my adopted home, the city that makes me feel most alive, and the only place I actually want to set roots in. I made the decision to come back to Barcelona in December and even stayed up on New Year's Eve figuring out how to make it happen. Now I'm back in the city (& for good this time!). For my return to Barcelona I was welcomed into a lovely apartment by Olala Homes. They made me feel at home right away.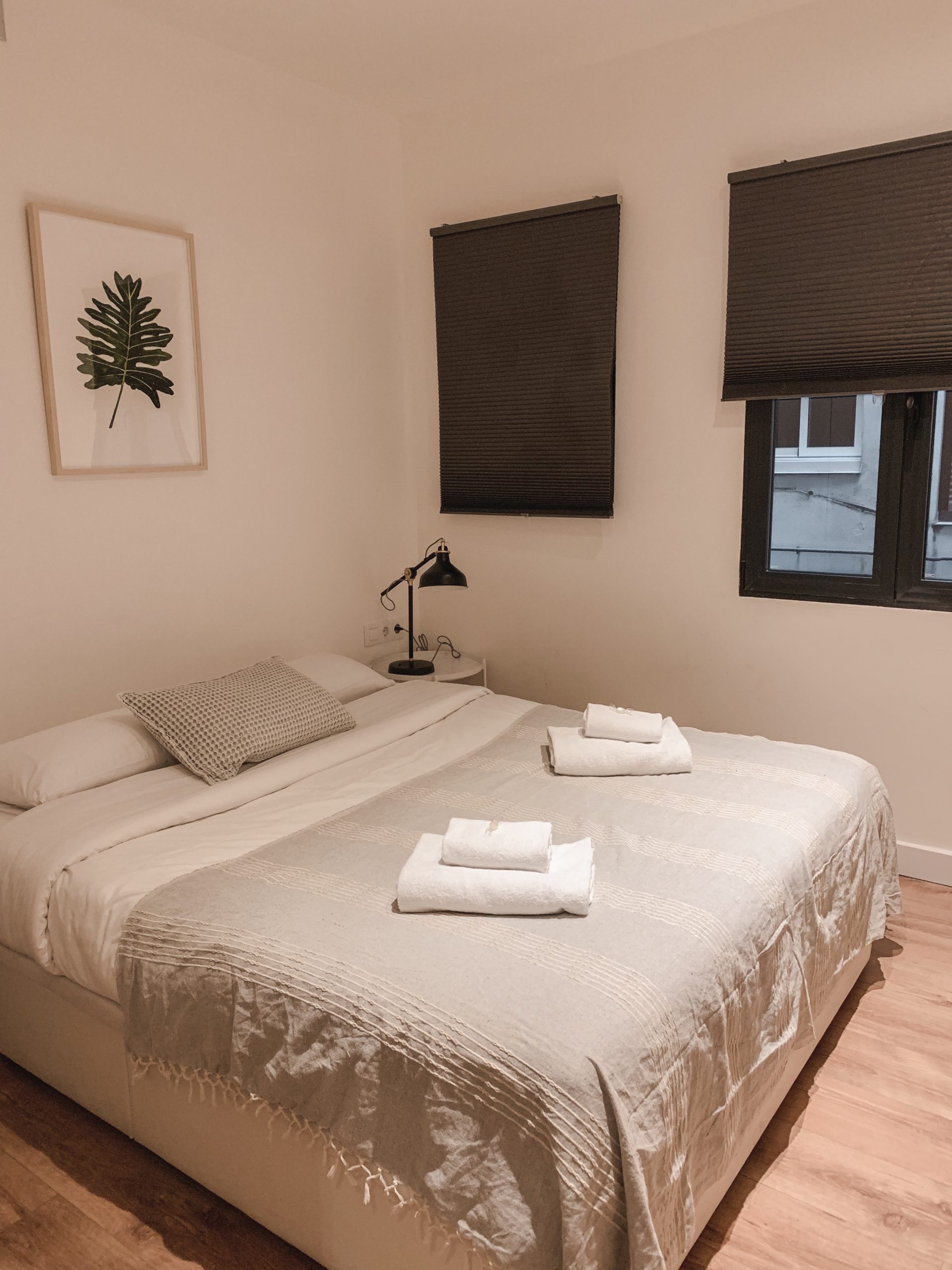 I flew into Barcelona with my mom who wanted to see my new hometown. I've told her so much about Barcelona that she was eager to finally get to see it with her own eyes. This apartment at Olala Homes was the perfect place to settle into for our first two nights. It was a two bedroom flat with all the commodities we should need to get past our jet-lag.
The apartment was nicely remodeled with an open-space floor plan. It has two separate bedrooms, one bathroom, a functional kitchen, and living plus dinning room area. It also had a small balcony which let in some beautiful morning light to the apartment.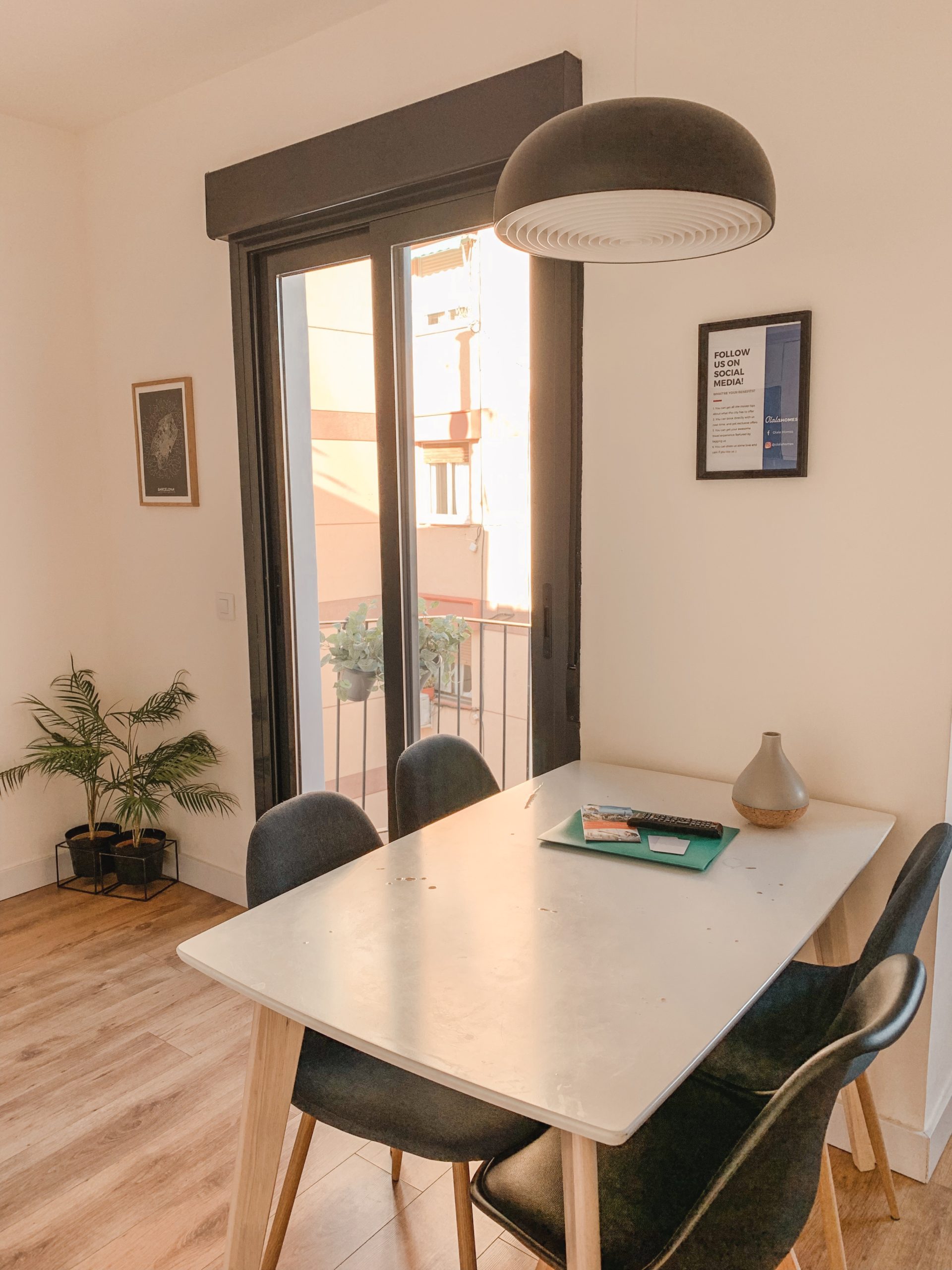 We had slow mornings while staying here, both due to jet-lag and because the space was very nice to relax in. We made coffee & tea to enjoy in the living room, and later went to a nearby cafeteria to get some breakfast croissants.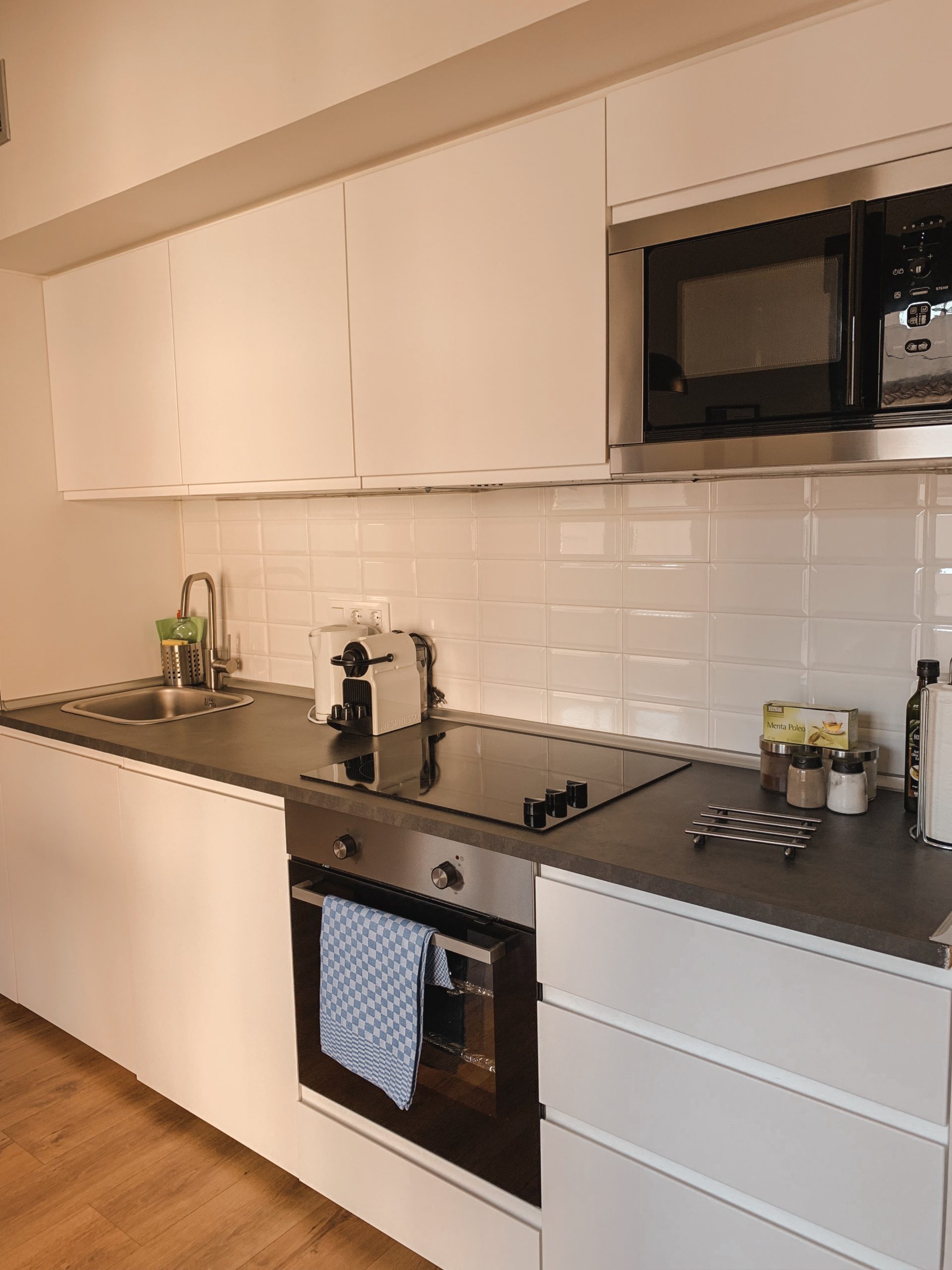 The location of this particular apartment by Olala Homes is a bit far from the center. This makes it not ideal for exploring the city. However, it is ideal if you want to be in a quieter, more residential area to get some rest. This is exactly what we needed for our first nights so it worked out for us. But, I would recommend you look into some of their slightly more centric locations, like this one in Les Corts, if you have limited time in Barcelona.
Thank you Olala Homes for the wonderful stay and for making us feel at home in my new home 🙂
Pin for later!