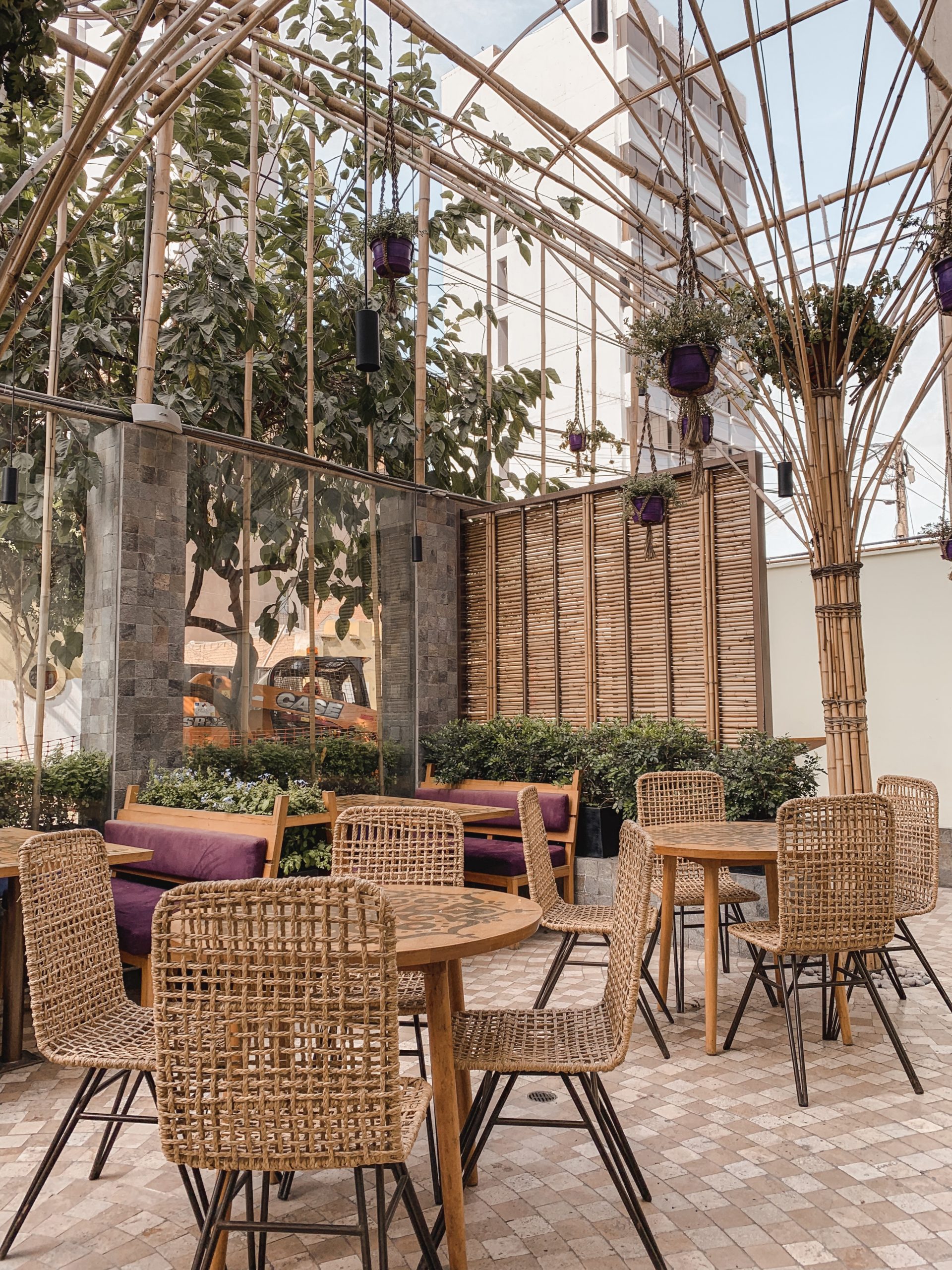 Lima has won culinary destination of the world last year and there's no wonder why! Peruvian food is some of the best in the world (just ask anyone who's visited the country!). Peruvian culture is all about food, and we are damn proud of our creations! Because of this, there are constantly new & exciting restaurants and dishes popping up in Lima – Peru's capital. The only thing is that Peruvian food is very meat-heavy, so vegans could have a hard time eating here… or so I thought! When I moved to Lima last summer to discover my roots, I was pleasantly surprised to find lots of vegan friendly cafes in Lima! I have tried most of these (I'm a total foodie), and put together this list of my 6 favorite vegan friendly cafes in Lima. Enjoy!
The 5 Best Vegan Friendly Cafes In Lima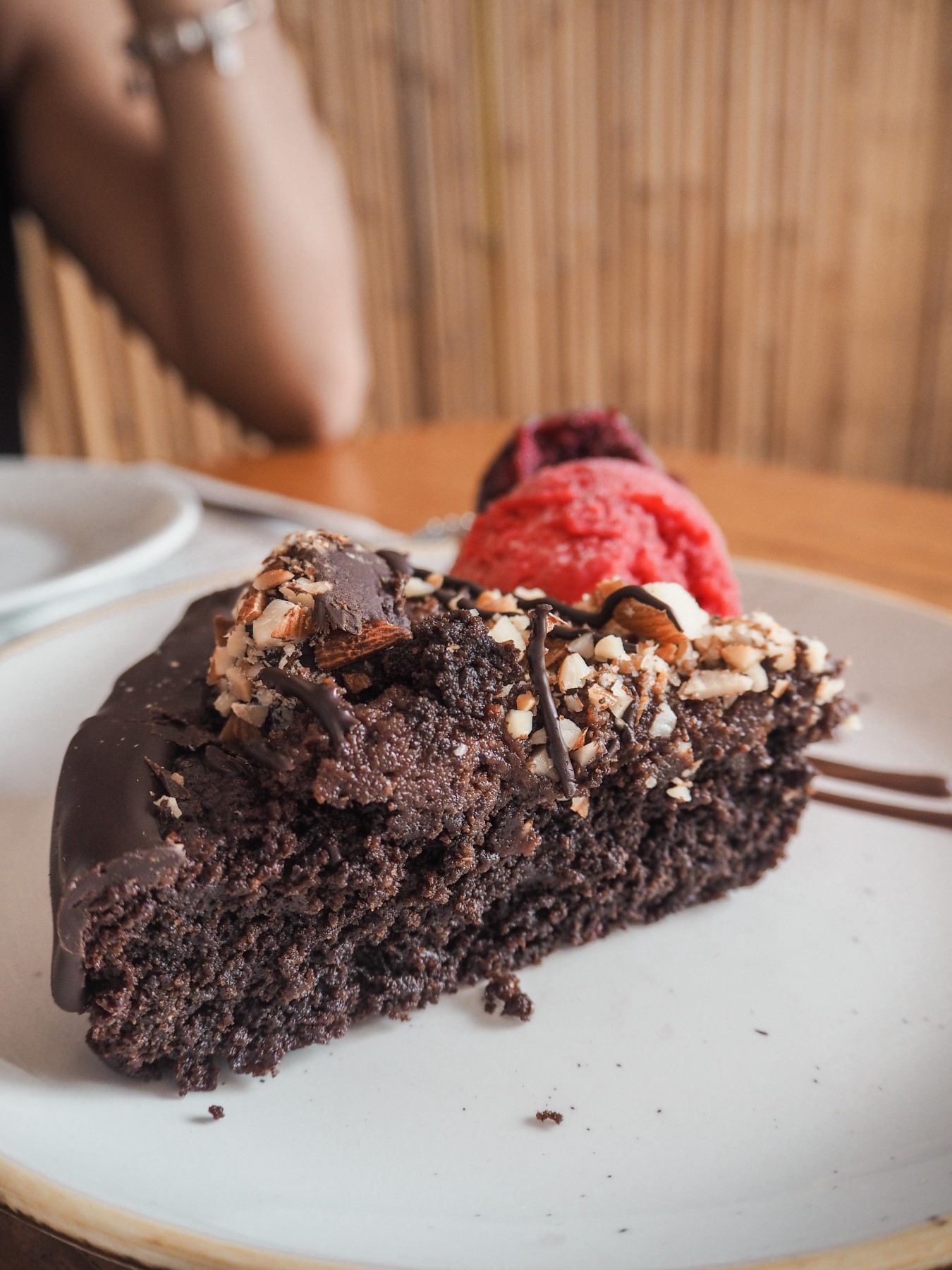 1. Raw Cafe
Neighborhood: Miraflores
Raw Cafe is the first vegan friendly cafe I tried in Lima, and it immediately became one of my favorites. Unlike other cafes on the list, Raw Cafe doesn't do too many vegan takes on Peruvian food, but instead focuses on creating delicious bowls and other cafe foods around fresh ingredients. I tried a bowl with grilled asparagus and it was delicious!
2. Armónica Café
Neighborhood: Miraflores
Armónica café immediately became my favorite vegan spot in Miraflores. They offer an extensive menu of vegan items that are both inventive, and also vegan versions of traditional Peruvian cuisine. You can find things like vegan ceviche, vegan quinoto, and vegan desserts. The portions are big, the service is friendly, and the cafe is airy and in a centric location. Try the vegan lasagna, guacamole and vegan chips, jugo de maracuya, and the vegan desserts! Everything here is to die for, healthy, and most of the items are vegan. They also have great smoothies and matcha lattes! Must-try!
3. Homemade
Neighborhood: Miraflores
Homemade is a cute cafe located really close to Bajada Balta in Miraflores. It offers an extensive menu with lots of healthy options – for vegans and non-vegans. Homemade is cozy, but had plenty of seating, friendly service and delicious food! The juices are amazing, they have vegetable milks, and breakfast/lunch options. I tried the vegan carrot cake pancakes (recommended by a friend) and they were to die for! Their juices are also delicious – and filling! You won't regret trying this vegan-friendly cafe.
La Nevera Fit
Neighborhood: Miraflores
La Nevera Fit is my favorite place for vegan desserts. They have such a great selection of delicious cakes, brownies, chocolates, and even nut butters! Their vegan carrot cake, vegan chocolucuma, and vegan brownies are to die for! The desserts are not too sweet which, I like, so they don't feel overwhelming while eating. La Nevera Fit also offers good coffee, teas, vegetable milks, and smoothie bowls! Perfect for a mid-day pick-me-up or post-workout treat 🙂
Seitan Bistro
Neighborhood: Miraflores
A small cafe with a natural hippie vibe in the middle of Miraflores. Seitan Bistro offers a simple, yet varied menu with all plant-based dishes. They have things like chickpea curry, veggie burgers, and lots of seitan dishes – aptly named. Seitan bistro also has a lunch menu which comes with a starter, main, and flavored water. I tried the lunch menu when I went which had vegan causa rolls as the starter and vegan lomo saltado as the main. Everything was delicious!
Veda Restaurante (closed)
Neighborhood: Miraflores
Veda used to be my favorite vegan restaurant in Lima, mainly because of their vegan Peruvian cuisine options. It offered vegan versions of some of the most popular Peruvian dishes, including my 3 favorites – aji de gallina, causa, and ceviche! They also had Kombucha, vegan pizza, and vegan burgers! All things that are a little harder to find in Lima vegan spots. Seriously everything here was amazing.
Pin for later!