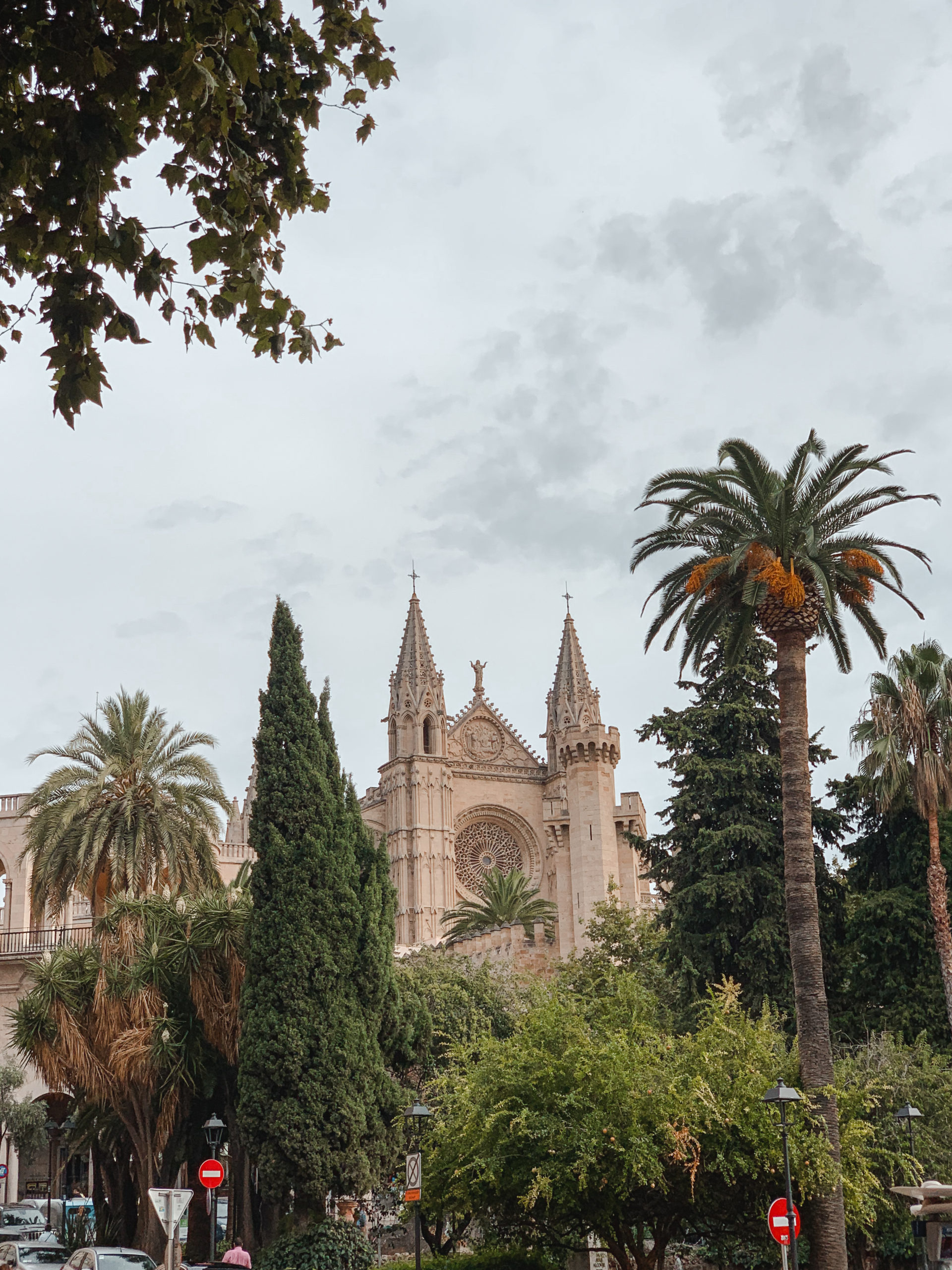 Your experience in Mallorca can involve more than just the beach. While Mallorca's calas are a must-see, Palma de Mallorca is an ideal base for lifestyle travelers. The Balearic capital offers a great balance between leisure and work – delicious restaurants, beautiful architecture, plenty of activities, and the much needed cafes and coworking spaces with strong wifi. Keep reading for our curated guide to Palma de Mallorca, with the digital nomad in mind.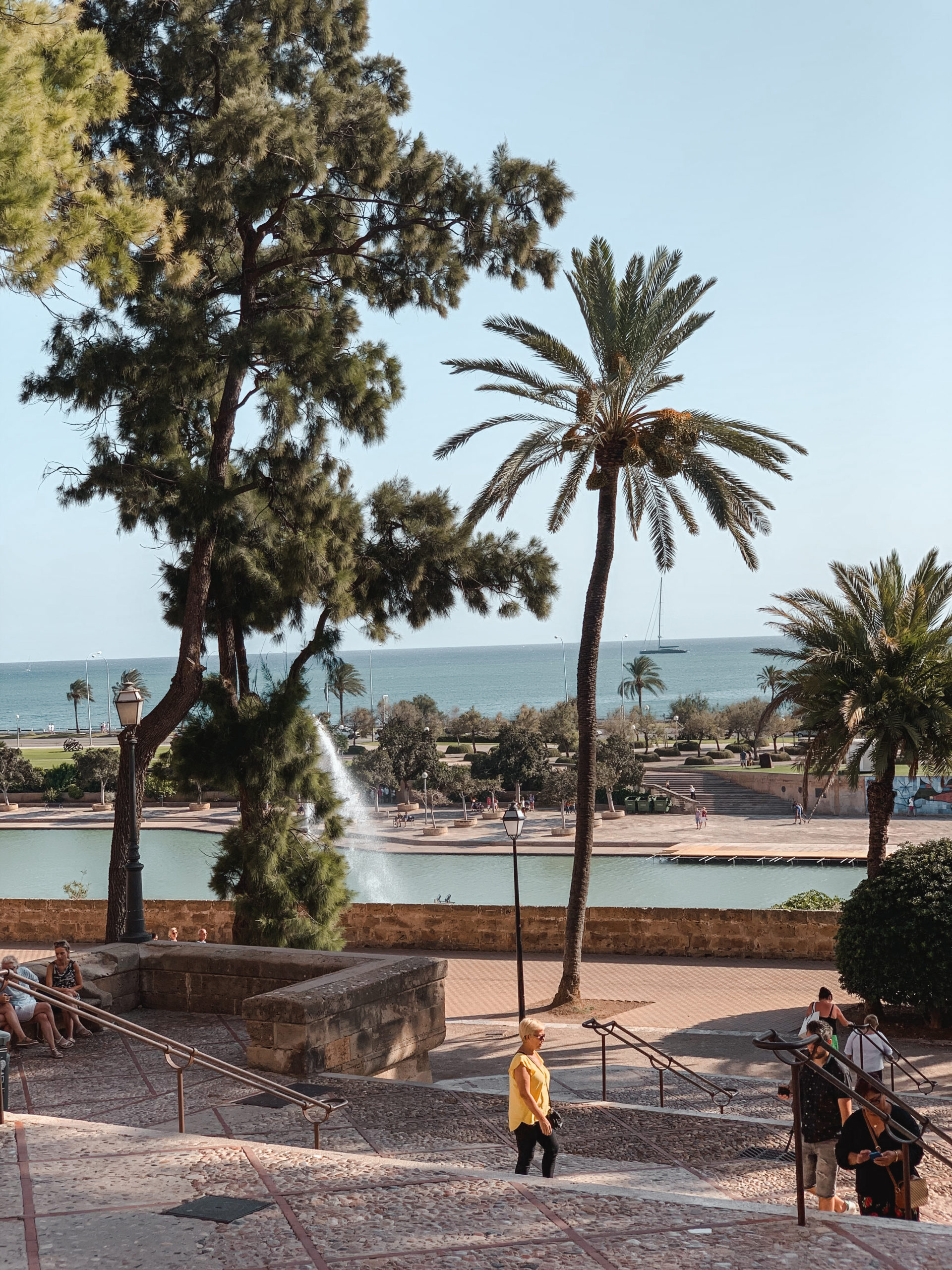 What To Do
Palma, although small, has enough to offer to keep even the most demanding lifestyle travelers satisfied. Here are some of our top suggestions to fill your weekday breaks. 
Visit the city's Cathedral 
Explore the cathedral inside and out, and be sure to make it to the terraces. The views from there are just stunning (great for content, too). 
Explore modern art at Es Baluard museum
Whether you are a big fan of modern art or not, this is one of the cultural icons of the city and definitely worth a visit. Check out their website for temporary expositions. 
Local Tip: On Fridays you choose the price of the entrance ticket. Also, their bar has a great terrace to enjoy a drink.
Eat the best brunch at the cutest cafés
The brunch scene in Palma is growing year-after-year. We already wrote an extensive guide of the best cafés to eat brunch in Palma, but we may need to update to that post really soon. Try some from our list, and let us know which was your favorite!
Watch a movie alfresco at Parc de la Mar 
During the summer you can watch movies al fresco at Parc de la Mar. The ambiance is great, and some days they have movies in English. Take a walk along the promenade before or after to enjoy a well-rounded experience.
Sip cocktails at the best terraces and rooftop bars 
Admire a gorgeous sunset, and a view of the city while you sip on a craft cocktail. Some of the best views are from Nakar Hotel, Sky Bar, Almudaina, and Hostal Cuba. Cocktails here can be a bit pricey, but well-worth the splurge for the stunning views. Location, location, location. 
Take a non-touristy walking tour 
I know walking tours are usually a very touristy thing to do, but they don't have to be. The best way to explore a city's hidden charms is by getting lost walking it. Why not take a few hours out of your day to discover some of the city's history? We wrote a post with a 24 hour guide to Palma de Mallorca, if you need a little guidance. 
Visit Bellver Castle 
We included this castle in a previous castle post, and will mention it again because it's worth a visit. Bellver Castle offers a unique experience in Palma. Take a morning to explore the castle, and admire the wonderful views of the bay. If morning explorations are not your thing, consider going for a golden hour picnic. 
Local Tip: Visit on a Sunday for free entrance!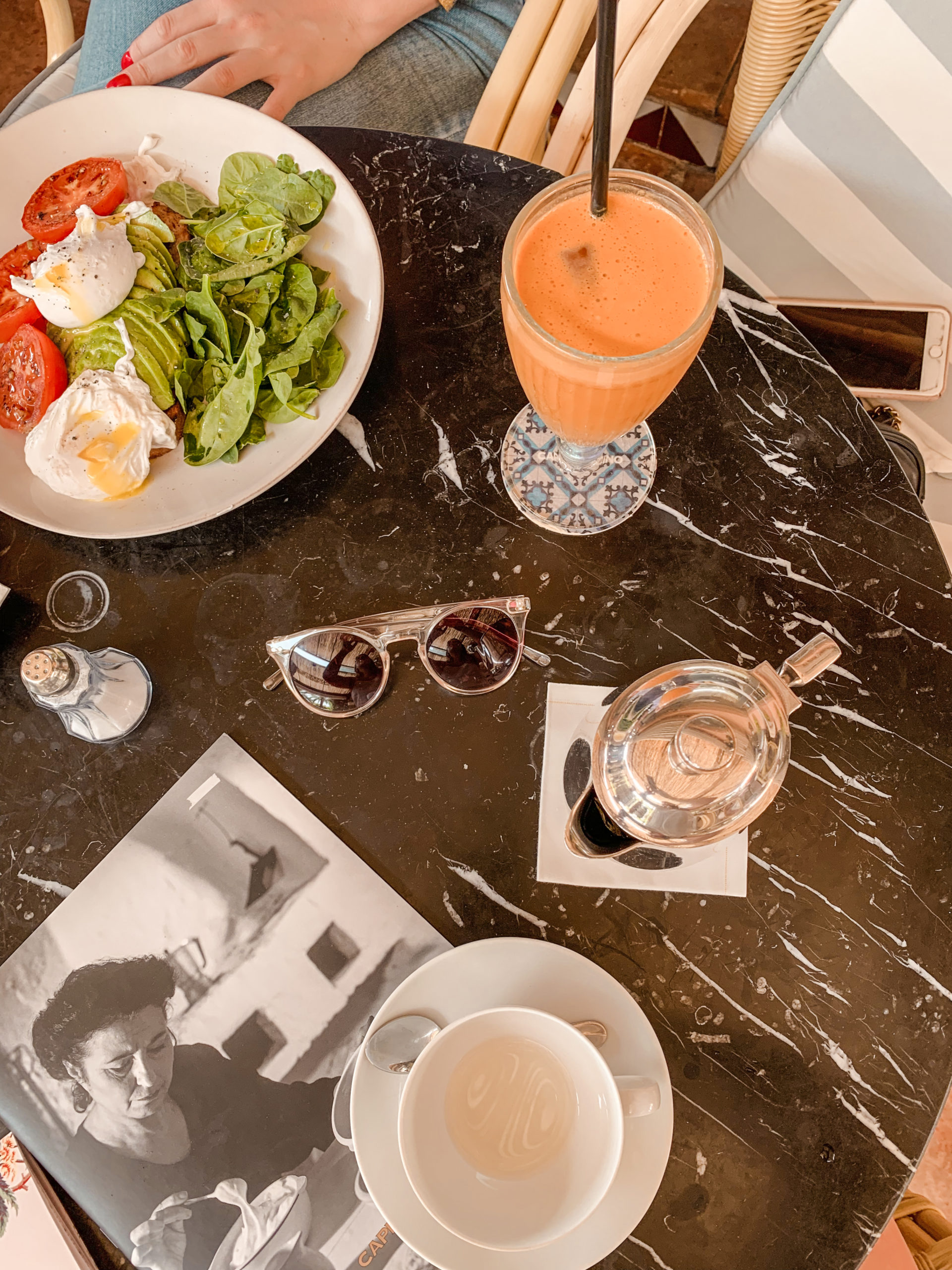 Where to Eat
Palma de Mallorca offers such a varied selection of food that you'll be in foodie heaven. From traditional Spanish tapas to Mexican food, Japanese, Italian, and many more you'll have plenty of international options to choose from.
El Aquanauta
For great Mexican food visit El Aquanauta in Santa Catalina. Order all of the fish and seafood tacos -– the absolute best on the menu. They also have a sister restaurant, Chula Vista, but I haven't had the chance to taste it yet. If you try it, please comment on this post with your thoughts!
Il Tano
For the best pizza, also in Santa Catalina, get a table at Il Tano. The place is tiny and it's in high demand, but trust me, it is well worth the wait. The pizzas with zucchini or eggplant are my favorites!
Bon Lloc
For vegan food checkout Bon Lloc in the historic city centre. Get the lunch menu and taste a collection of up to 5 dishes (for less than what you'd expect).
Izakaya
For excellent Japanese food choose Izakaya. It is also located in Santa Catalina (notice a pattern?) just because this area has the best food. This restaurant has great sushi and sashimi, and also the best selection of warm dishes such as okonomiyaki.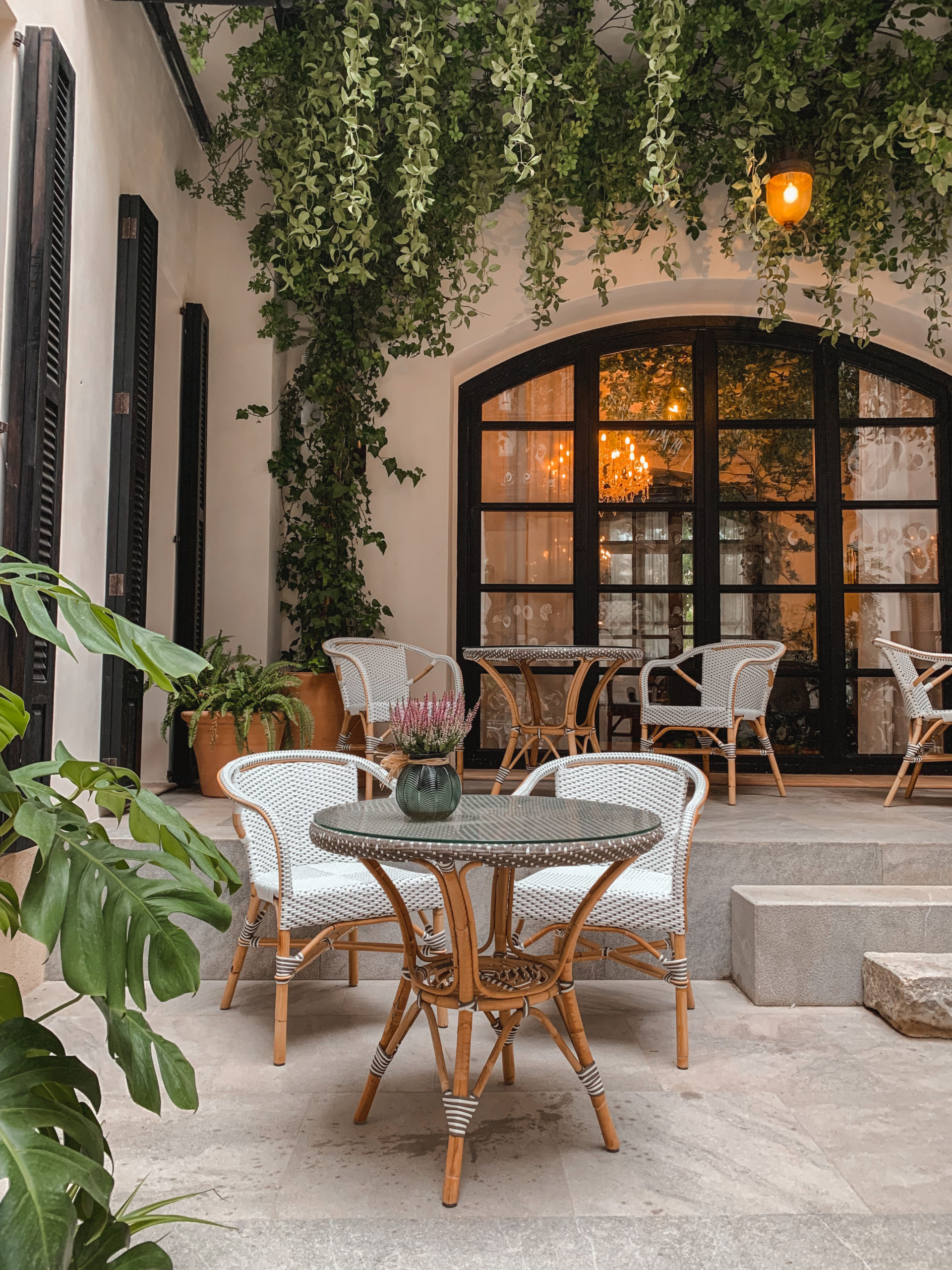 Where to Work
As lifestyle travelers, you are likely to need a space to work from while you're in Palma de Mallorca. Luckily, the city has a great array of cafes and coworking spaces to choose from.
Arabay Cafe
By far one of the best cafes to work from in Palma is Arabay. We have featured this cafe before in our guide to the best cafes for digital nomads, and we will continue to feature it. It's just that good and reliable. The coffee is pretty great, the ambiance is relaxing, and the many seating areas (2 floors, and some outdoors) usually means you'll find a spot. The wifi is strong, and the cafe is welcoming of laptops. You will see plenty of people working from here for hours without being bothered. 
The Hub Coworking
While I haven't tried this coworking space directly, it's one that has gotten a lot of hype since opening. The Hub will provide you a reliable place to work from, while also giving you an in to the active expat/entrepreneurial community in Palma. Afterall, the goal as lifestyle travelers is not just to see a place and work a bit, but also to meet interesting people. Try it out and let us know your thoughts in the comments! 
Pricing: You can get a one day pass for 20€, a one week pass for 90€, a part-time desk starting at 130€, and a permanent desk for 200€ per month. Check their website for more info.
Pin for later!