The Best Cafes For Digital Nomads In Palma De Mallorca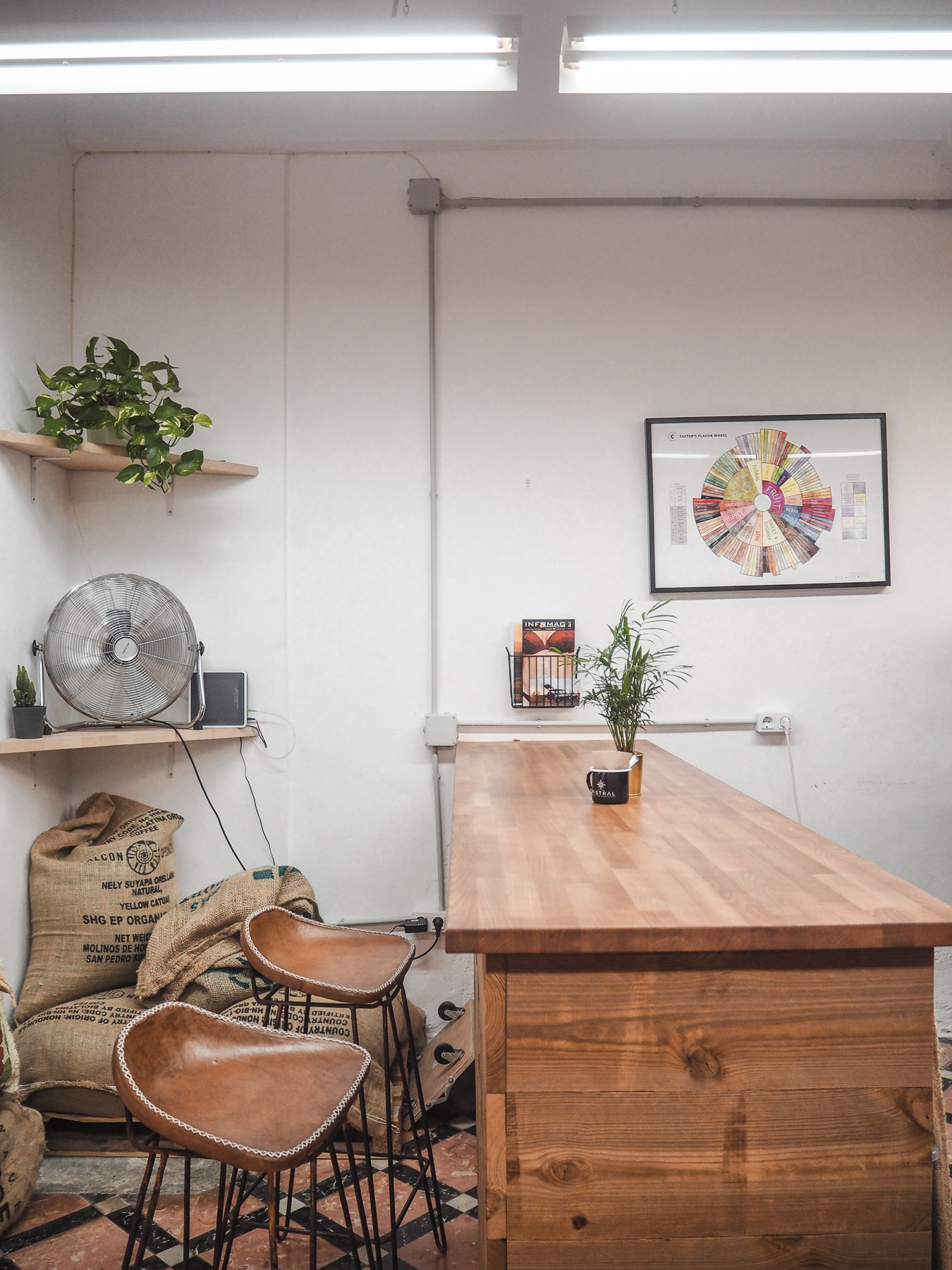 While Mallorca is best known for its gorgeous beaches and being a party island for Northern Europeans, it also hosts a growing community of digital nomads. This is something that came as a pleasant surprise during my summer living in Palma de Mallorca. The expat community is largely made up of location independent entrepreneurs who like to hangout at these awesome locations. Do as the (semi) locals do and check out the best cafes for digital nomads in Palma De Mallorca.
Arabay Cafe
Location: Plaza Mayor 
Arabay cafe was my first love in Palma.
It is located on a busy street in the center, right by Plaza Mayor, yet feels secluded once you're inside. This cafe is massive, giving you 3 stories to choose your perfect workspace.
Their wifi is strong and reliable, their coffee is good, and so is their food and chai latte.
They have vegan milks, plenty of seating, beautiful decor, natural light, and friendly service.
Every time I work from Arabay I get inspired and get so much work done! I highly recommend this cafe for digital nomads (& anyone who appreciates good coffee).
They even offer barista classes so you know they're good!
Santosha
Location: Center
Santosha is one of the most instagrammable brunch spots in Palma de Mallorca.
Located conveniently in the heart of town and equipped with power outlets and strong wifi connection, this cozy brunch spot is not only great for getting work done but also features an extensive menu sure to satisfy any appetite. Plus, it's incredibly photogenic!
Ideal for a couple of hours of work.
Cala Coffee
(closed)
Location: Palma Center 
Cala Coffee is an amazing new-wave coffee shop in the heart of Palma. It is located on a quiet street away from distractions, but close to the action. They have a great selection of coffee, teas, and have matcha lattes with oatmeal milk. They also offer some food items like ago toast and cakes. Their wifi is strong, and you will find many digital nomads working on their laptops throughout the day. The space is bright and open, getting lots of natural light and a refreshing breeze. Lastly, the owners, Ivan and his lovely wife are super attentive, friendly, and passionate about their business. It's one of my favorite cafes for digital nomads.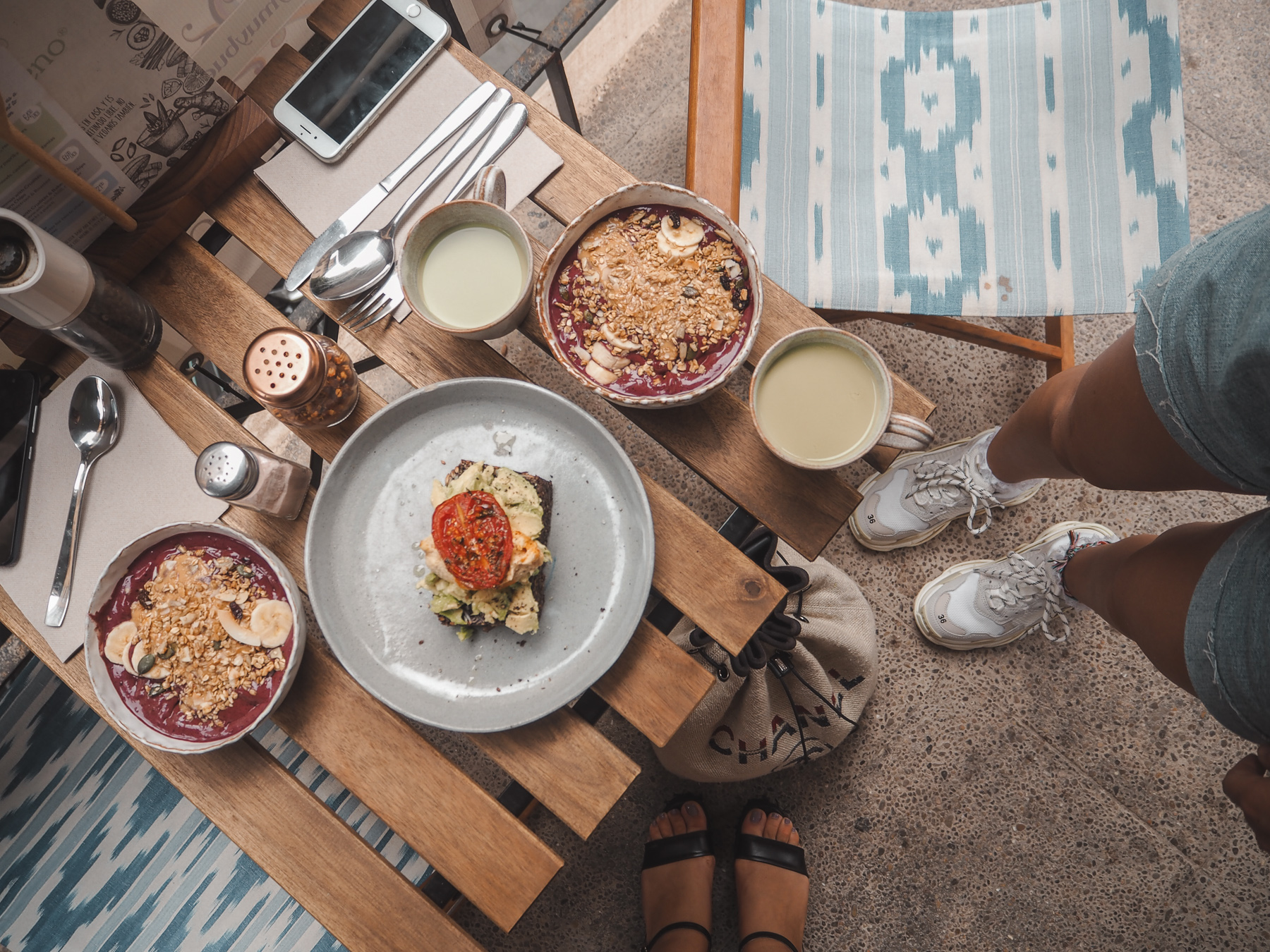 MyMuyBueno Deli
(closed)
Location: Palma Center
MyMuyBueno Deli is one of my favorite cafes for digital nomads, but also one of my favorite vegan spots in Palma.
This cafe is located near Passeig del Born; in the heart of Palma. It is located in a gorgeous locale upstairs and away from noise. There is a nice patio with seating, but also plenty of space inside to choose your perfect work corner.
The owner, Justine, is a sweetheart who is extremely passionate about her business, which shows in the quality of her products. Their food and sweets are amazing, healthy, and vegan, and their coffee and matcha match it's quality.
They also have several vegan milk options. Their wifi here is strong and reliable, the seating is perfect, ambiance is relaxing and inspiring, food delectable… and they have AC. The whole package.
They also organize a Women In Breakfast event the first Thursday of every month which brings together an amazing community of women entrepreneurs from the island. It's a great place for networking and making friends with like-minded women.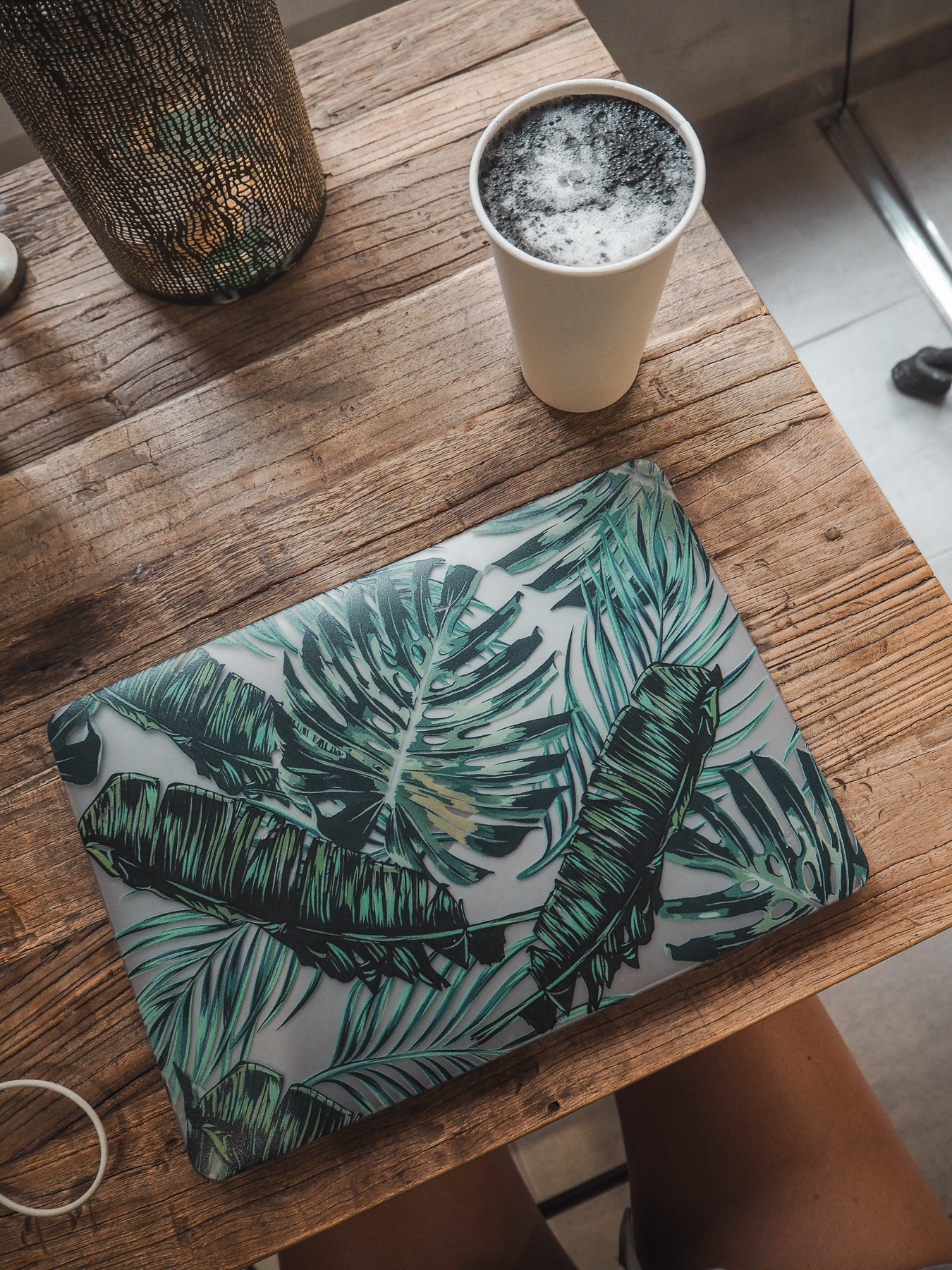 Ziva To Go
(closed)
Location: Center
Ziva To Go is nothing like I expected. When I read "to go" I was expecting a small cafe that didn't have much seating or ambiance and boy way I wrong! Ziva is probably the most aesthetic cafe in Palma.
They have two locations on in old town and one in Santa Catalina. My preferred one is in old town (center) because it's huge, impeccably decorated, and has tons of seating inside and out.
Their variety of lattes are to die for – charcoal, beet, matcha, turmeric, etc. and vegan treats (try the matcha brownie, omg!). Their wifi is super strong, the ambiance is inspiring, and the variety of seating choices will have you coming back day after day without getting bored.
I discovered Ziva to go late in my Mallorca journey, but it is definitely one of the best cafes for digital nomads in Palma. Must try!
The Workshop Cafe & Cycle
(closed)
Location: Santa Catalina 
The Workshop Cafe & Cycle is a cool cafe located in the hip district of Santa Catalina.
It is located near the port, and it's an ideal location to get some work done in between exploring the trendy neighborhood.
The locale is spacious, open, and with lots of natural light.
It has a coworking feel, with lots of seating options and yummy brunch. You can get some coffee, avocado toast, or some green juices while working away on your creative project.
Unfortunately, a lot of our favorite cafes to work from in Palma de Mallorca are permanently closed.
Please share your favorite laptop friendly places in Palma in the comments below.
You Might Also Like To Read:
Digital Nomad Guide To Mallorca
Most Beautiful Towns In Mallorca
Top 5 Castles To Visit In Mallorca