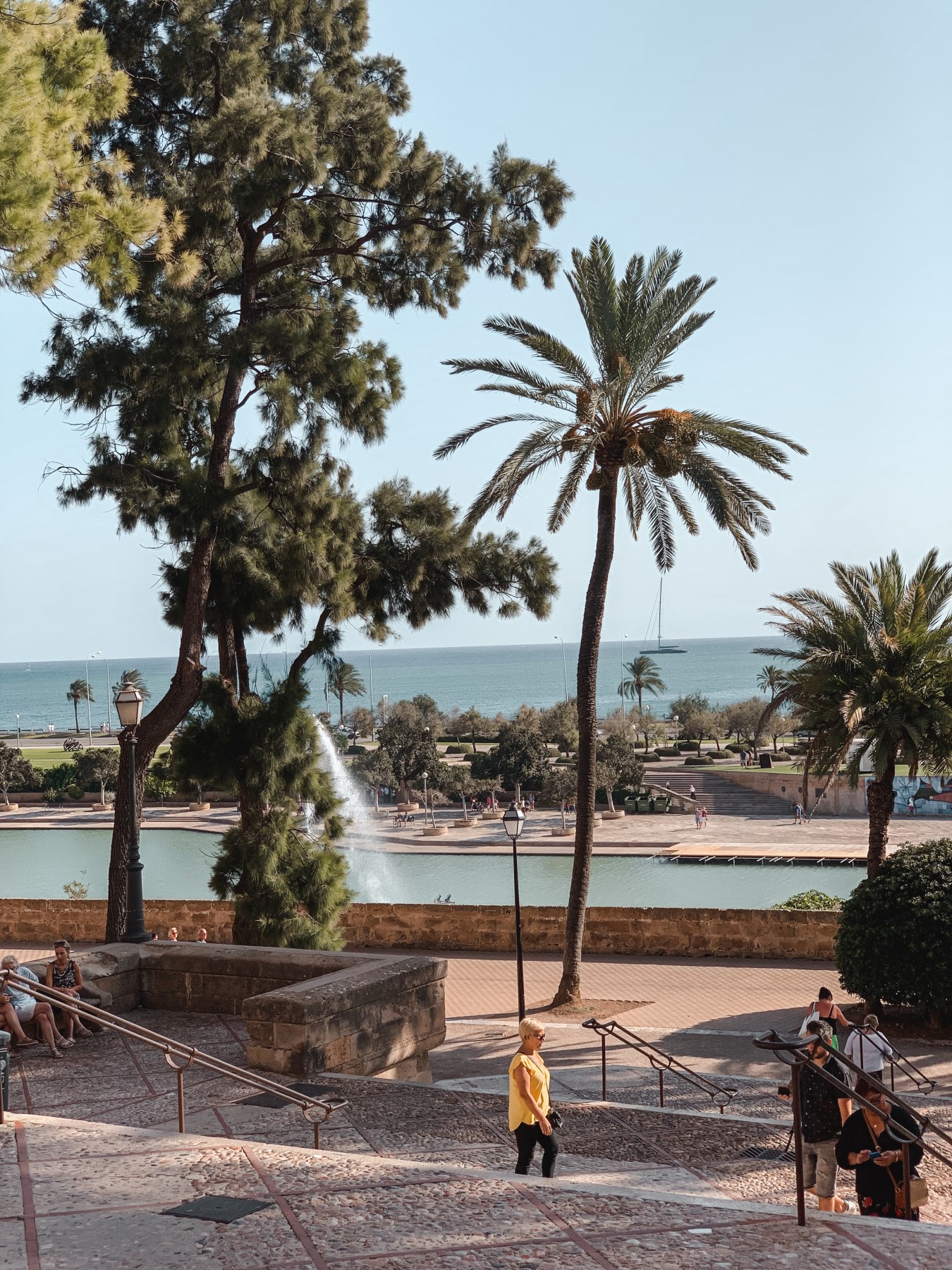 You have a very limited amount of time but if you follow my route, you will be able to see all of the main sights in Palma in only 24 hours!
I recommend starting off having a cup of coffee at any of the spot recommendations on the most Instagrammable brunch spots in Palma and then you'll be ready to go!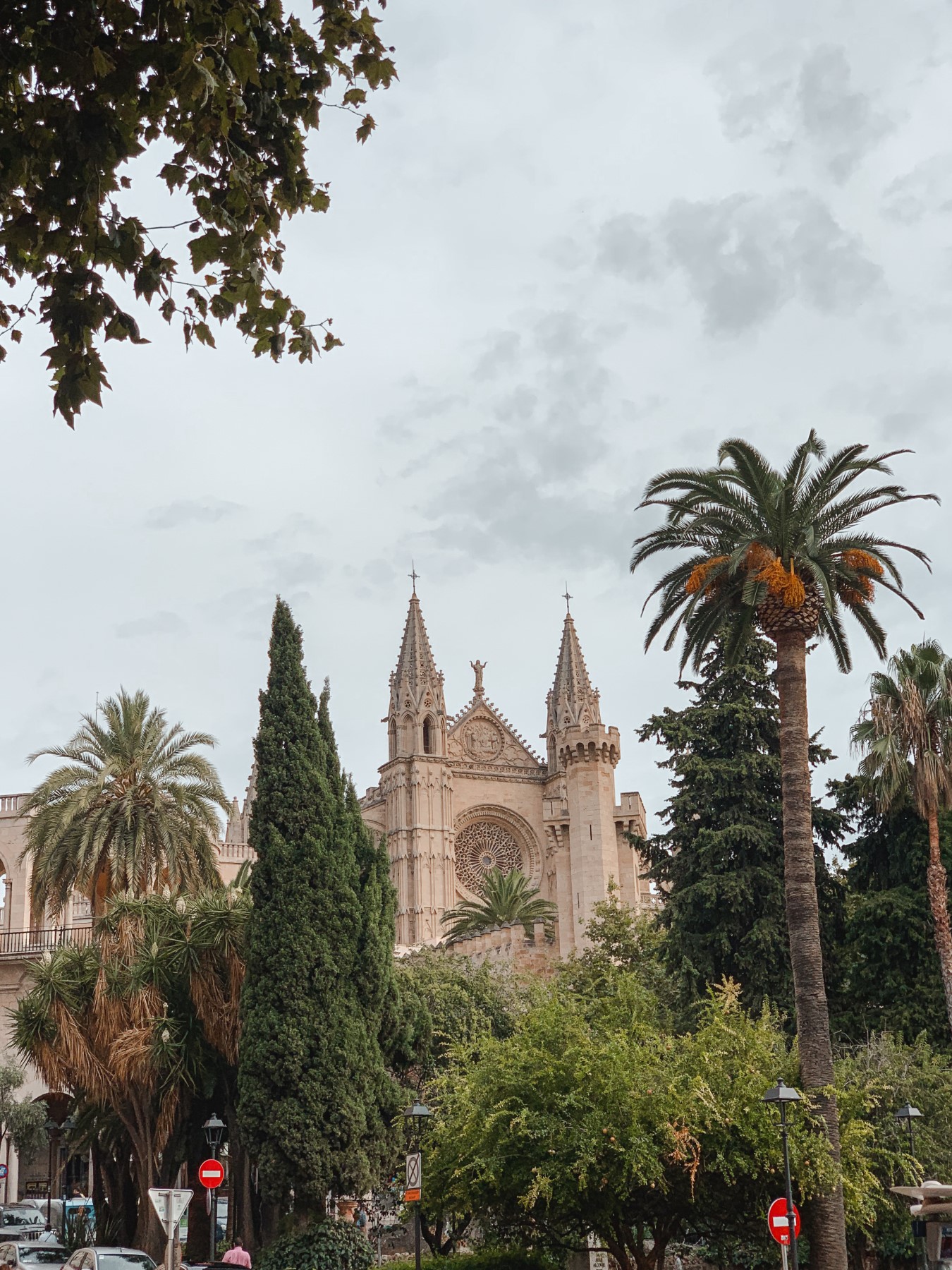 W
hat To See In Palma de Mallorca

:
La Lonja
During the first part of your 24 hours in Palma, you will come across 3 important landmarks. After your morning coffee head down to "Paseo Marítimo" and walk along Palma's promenade, enjoying the great views of boats on your right and on your left, the area known as "La Lonja."
Look out for your first landmark: the historic building known as "Lonja" for which the area was named.
This area used to be a fishmonger's market but nowadays is the place where you can take one of the best walks in the city along a beautiful, stone-paved walkway.
Along your way, take a snap of yourself by the second landmark, the "Palma" sign as a souvenir.
You'll know you are almost done with the first part of your walk when you reach "Consulat del Mar", the third landmark.
It is now a local government building and has been governmental since the 13th century
Cathedral, Parc de la Mar and Almudaina Palace
If you were to reduce your visit to Palma to only visiting one thing, this is THE ONE.
This is the highlight of your 24 hours in Palma.
Palma Cathedral is the most well-known landmark of the city. You will spot it at the end of your walk along La Lonja.
I would encourage you to go inside if you have enough time and also visit the adjacent Almudaina Palace.
Take your time to also enjoy the park right outside the cathedral and its beautiful fountain.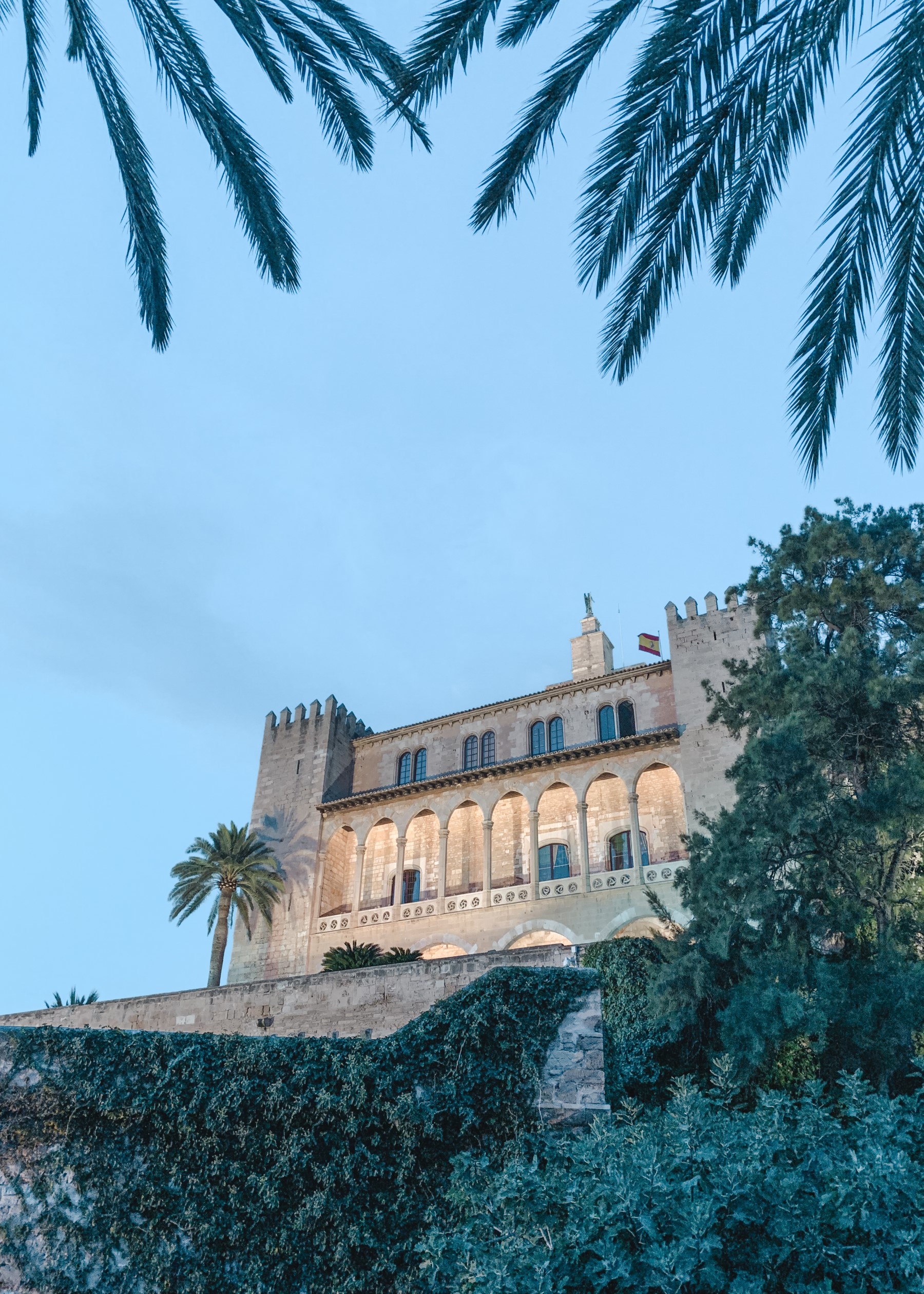 El Born/ Plaza de la Reina
After your short break in the park, you must continue towards another great crosswalk, El Born.
First, you will reach Plaza de la Reina, which translates to "Queen's Square".
You will easily spot the fountain (yes, we love fountains in this city!)
After that, you will see one side of the street is for pedestrians only, so it is a great place to continue your route around Palma.
At the beginning of the street you will find two sphinx, make sure you spot them so that you know you're going the right way!
You will also find several cafés and well known stores, as well as more high end boutiques. If you have time you can also do a little shopping in this area!
Cort
After wandering around El Born, head onto the next landmark, Cort.
This square holds the headquarters of the local institutions of the island.
Don't worry, I'm not sending you over there to see boring corporate buildings!
The buildings, home to these offices, are charming and a great area to see during your visit.
The walk up to this part of the city is great to take pictures of antique shops and picturesque little corners.
Take advantage and enjoy the view along the way.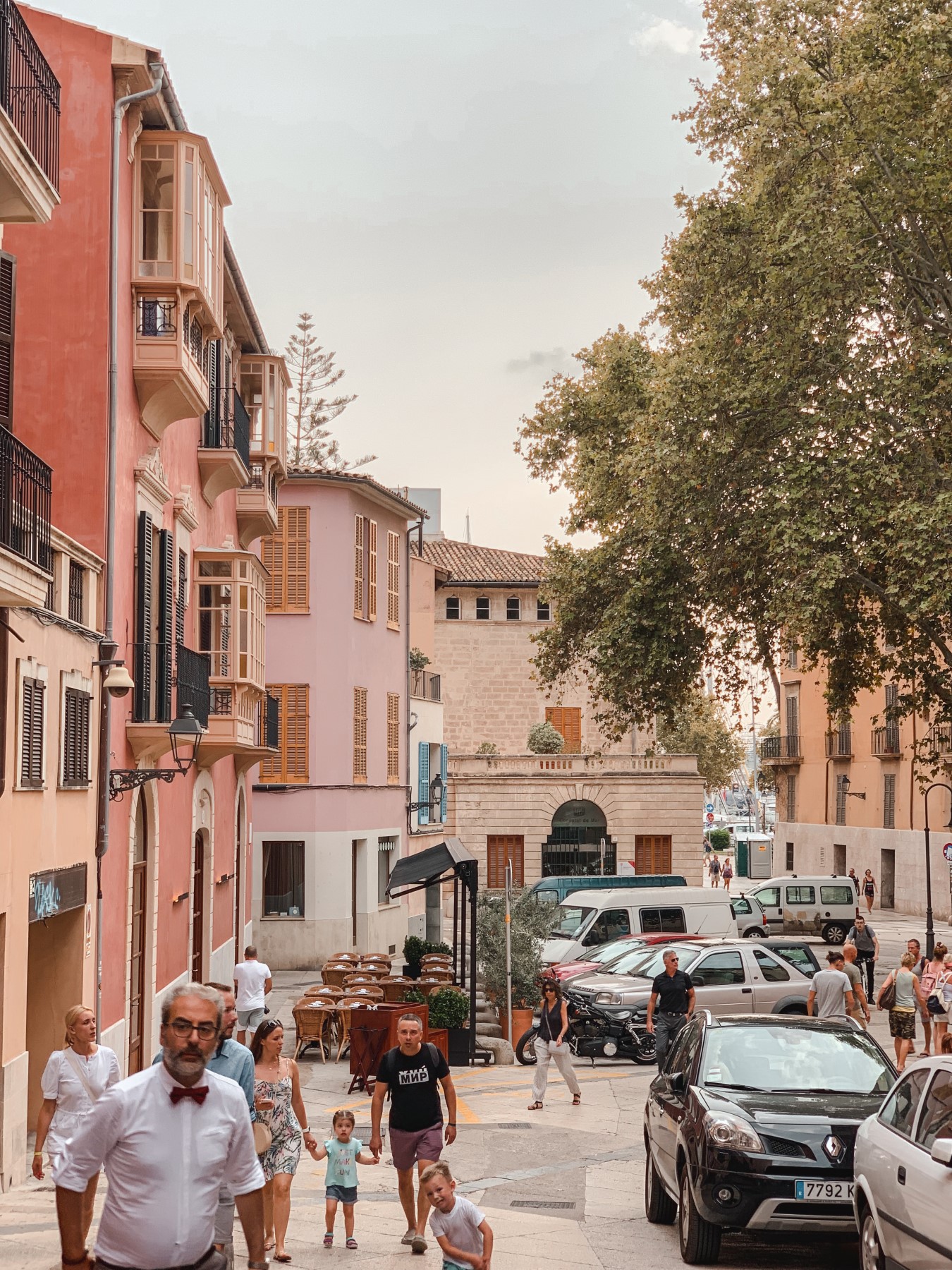 Plaza Mayor
Wander along Colon Street in order to reach the next landmark.
This street has several shops where you can buy traditional "ensaimada" and other local delicacies.
I think taking home food can be the best souvenir 😉
At the end of this street you will reach Plaza Mayor.
Depending on the time of the year, you will find outdoor market stalls as well as several terrace bars and restaurants to hang out.
On one of the sides of the square, you will find some steps that will lead you to "Teatre Principal", one of the city's main spots to enjoy theatre and other performances.
Keep walking until you reach the last part of the 24 hours in Palma route.
Plaza de las Tortugas/ Jaime III
In English, Plaza de las Tortugas would be the "Turtle Square".
Cute name right?
It is named after the turtle's place in the fountain located in that same square.
In this area you will find one of the most well known cafés in the city, Bar Bosch.
Why not take the opportunity to grab a quick bite and get to know a little bit more about Mallorcan cuisine? The café is best known for its "Llonguets", the city's staple sandwich.
Jaime III is one of the most famous streets in Palma. The best and most high-end stores can be found on this same street, however, it is a must even if you have no intention of shopping.
The arches you find along the way here are perfect photo-ops too! After reaching the end of the avenue, congrats!
You have completed your full 24 hours in Palma tour.
You Might Also Like To Read:
Digital Nomad Guide To Mallorca
Best Cafes For Digital Nomads In Palma De Mallorca
10 Most Instagrammable Spots In Mallorca
Top 5 Castles in Mallorca You Need To Visit
Most Beautiful Towns In Mallorca
Pin for later!