The Most Instagrammable Brunch Spots In Palma De Mallorca
As a self proclaimed foodie, I'm always down to try any new food related trends. So when I discovered the concept of "brunch" many years ago, it definitely was a game changer.
Eating brunch out and about became my new hobby AND new brunch spots have been emerging non-stop in Palma ever since!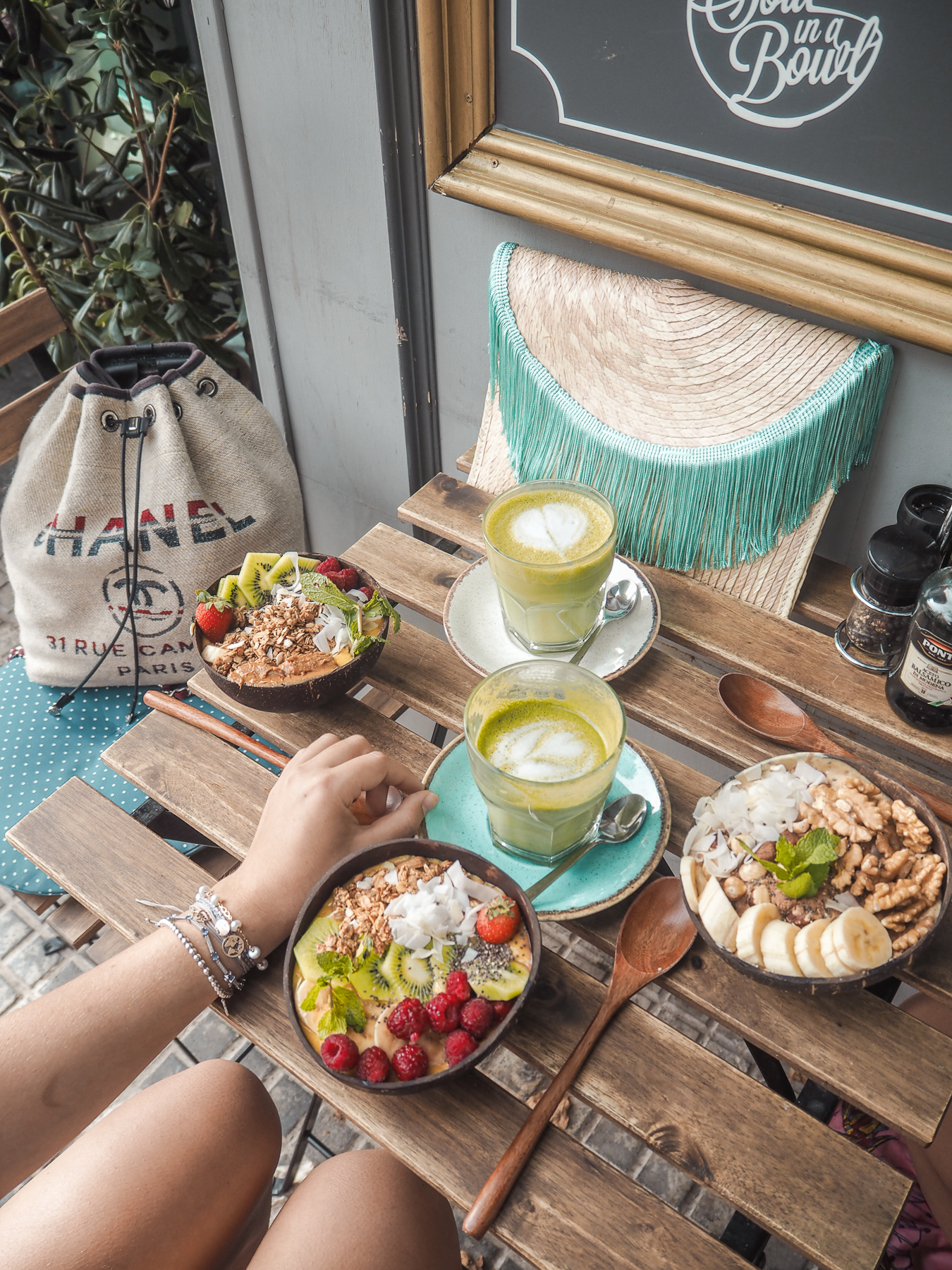 So if you love brunch as much as I do, make it your mission to try at least one of the following Instagrammable brunch spots in Palma during your visit.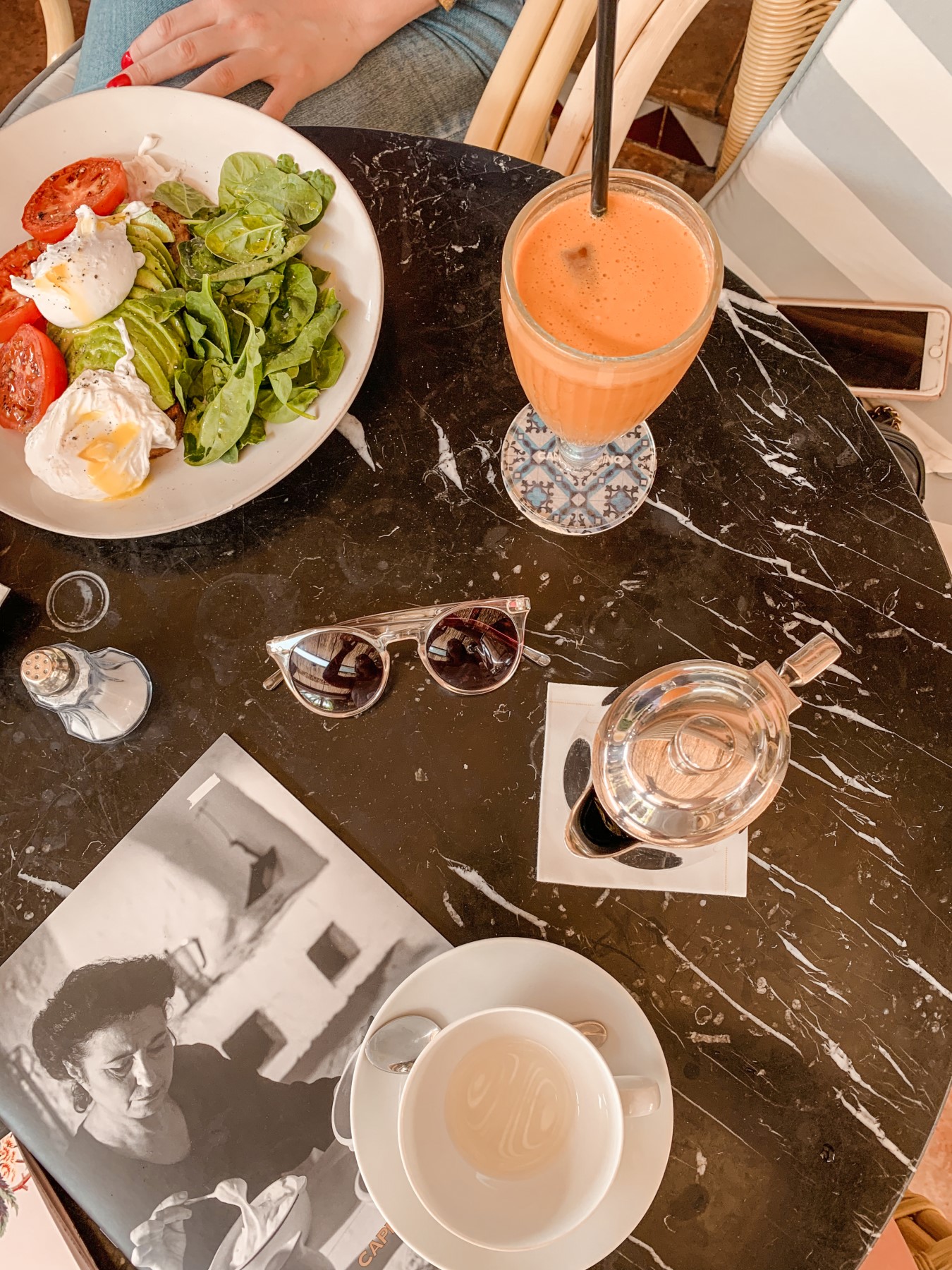 Best Instagrammable Places To Eat Brunch In Palma De Mallorca
Mama Carmen's
Location: Santa Catalina
This is my go-to place for Sunday morning brunch. I always order the avocado and poached eggs on toast which is my all-time favourite brunch dish. This is also a great place for vegans: I highly recommend you try the vegan nutella banana toast, the vegan pastries and the variety of nut milks in your coffee. If you prefer lighter options they have fresh fruit smoothie bowls and freshly made juices. Basically, all of your brunch cravings are covered here! It's our top pick for instagrammable brunch spots in Palma.
Santosha
Location: Center
If you are strolling around the old city centre of Palma, Santosha is your place for brunch. I love the fact that they have a seasonal menu: in summer I had the most amazing poached eggs on zucchini fritters with cherry tomatoes on top and in the fall the eggs were presented on a bed of onion and potato fritters. They use whatever produce is in season which adds to the exceptional taste of their dishes.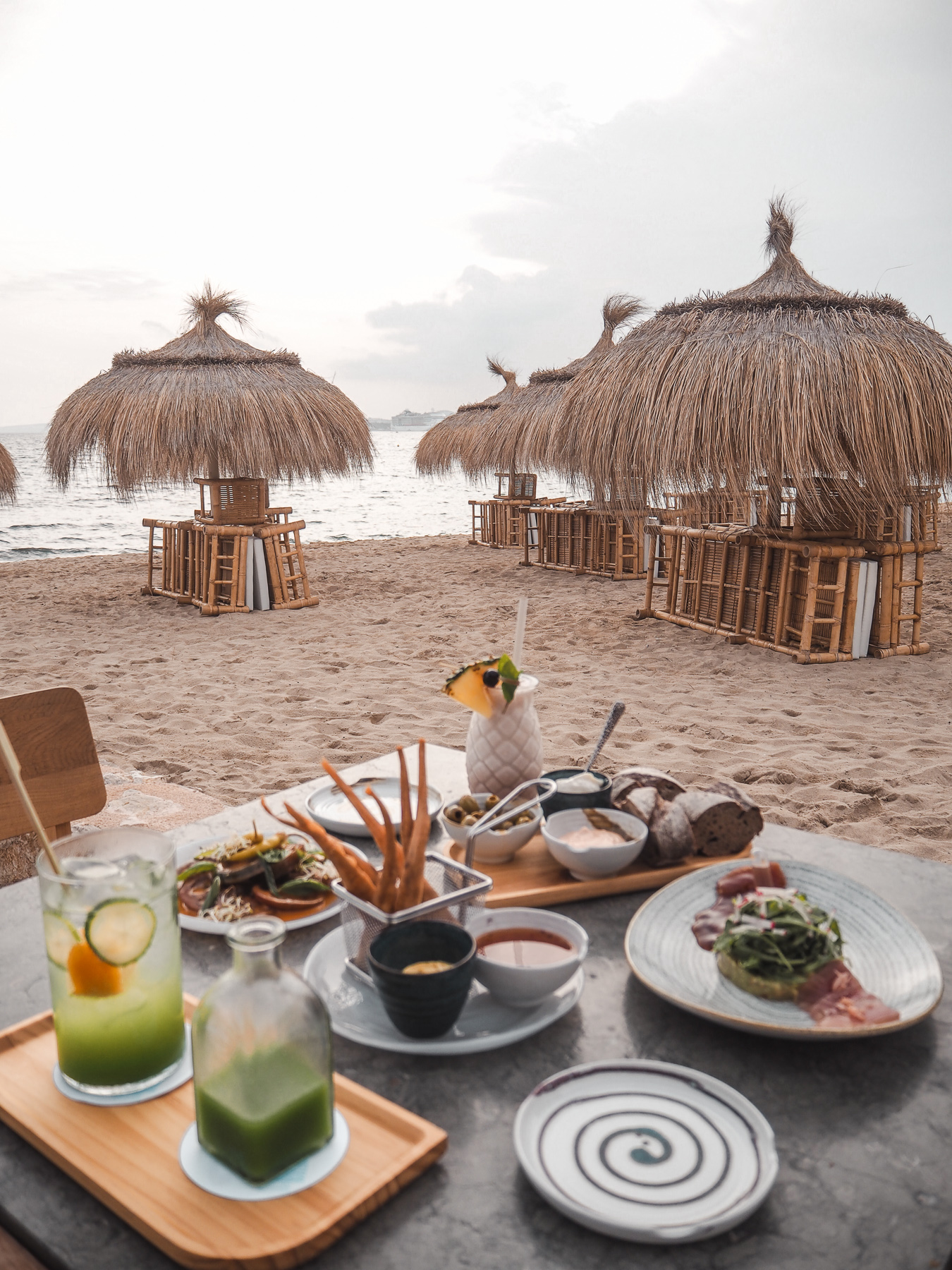 Hostal Cuba
Location: Santa Catalina
A former hostel transformed into a boutique, 4-star hotel with a chic restaurant. I think this is a pretty good summary of what you can find at Hostal Cuba. They serve classic breakfast dishes such as eggs benedict, pancakes and french toast. If you're feeling adventurous I highly recommend trying the sandwiches made with "llonguet" bread, the signature local bread in Palma. The decor is also inspiring which is why it's one of the most instagrammable brunch spots in Palma.
Mise En Place
Location: Plaza Mayor
This also a great stop when you're exploring the city centre: the full brunch costs around 12 euros and includes juice, yoghurt and fruit and a savory option. What is SO great about this place are their homemade pastries. They always offer a little piece of pastry or cake for free with your coffee which is always a nice touch 😉 The matcha and mango-filled croissants are my personal favorite, but they have all kinds of cakes and other pastries. My favourite savoury option is the Caprese Bagel. Pro tip: order it nice and toasty!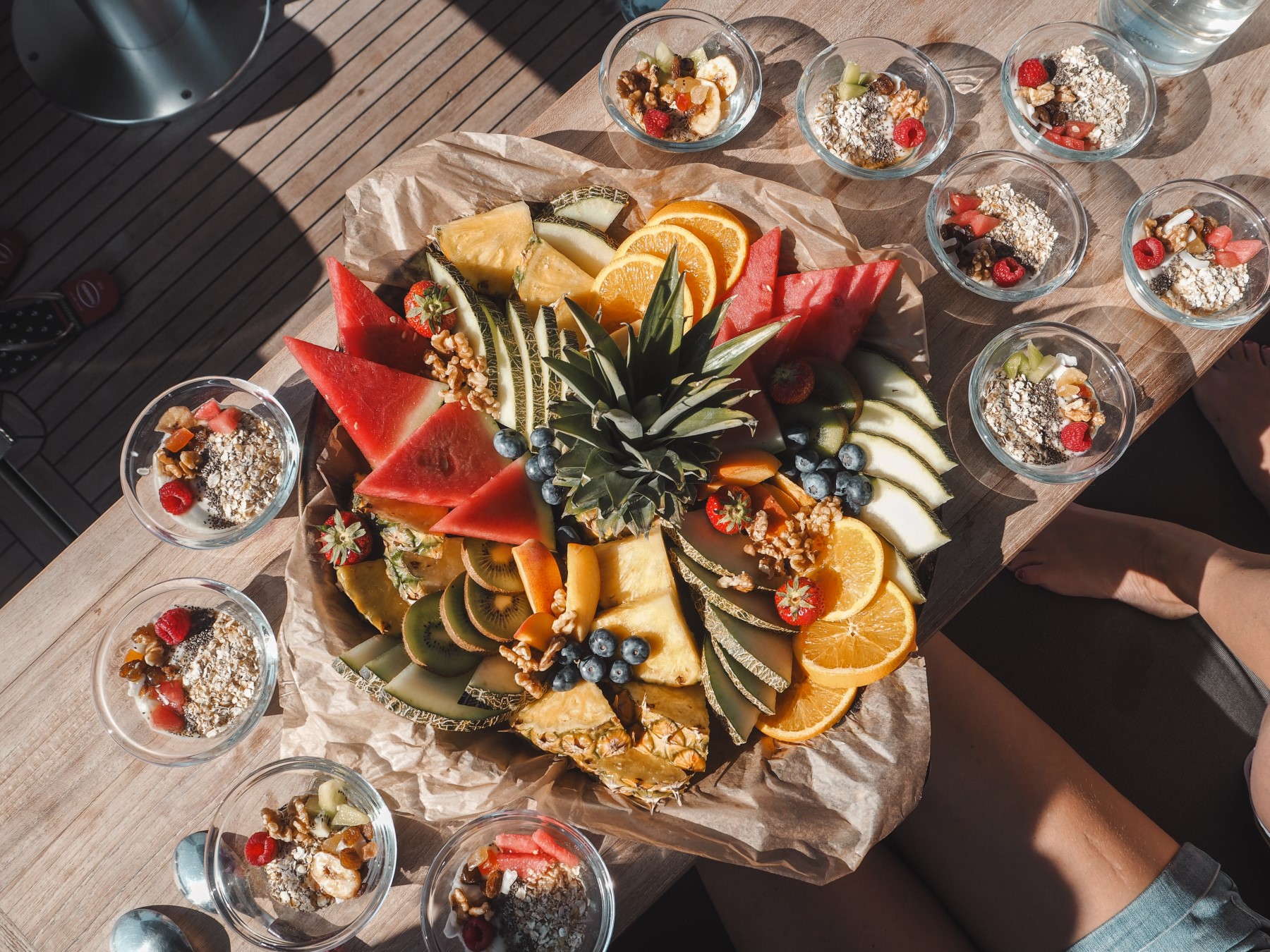 Santina
Location: Santa Catalina
This is your stop for the most instagrammable fruit bowls in Palma. From açaí bowls, to mango to chocolate, I guarantee you will find a smoothie fruit bowl for you and that you will definitely want to share it in your stories! There are also plenty of options if you're more into savoury brunch like avocado and feta toast and fresh veggie wraps. A great option on a lazy Sunday.
Simple Smart Food
Location: Santa Catalina
This is the place to be for the best smoothies and juices in Palma, made to order with the freshest fruits and vegetables. They are also always on top of the latest foodie trends. This is the first place where I ever tried the golden cumin latte! I also recommend trying the sandwiches, the tuna and sweet chilli being my personal favorite.
MyMuyBueno Deli
(closed)
Location: Center
Sometimes people are really reluctant to try vegan food. If you are one of those people you must head over to MuyMuyBueno Deli – it will definitely change your mind! They specialise in gluten free, raw vegan desserts and promise you won't miss any of your traditional ingredients at this place. It's also one of our favorite instagrammable brunch spots in Palma to grab a healthy lunch on the go.
Ziva To Go
(closed)
Location: Santa Catalina
Another great raw vegan option in Palma. The best part is the dishes are made from organic, local ingredients. For those looking for extra healthy options they make great detox juices and smoothies. They have a monthly brunch event on Saturdays so definitely look out for that and don't forget to book in advance!
Palma De Mallorca Tours
Read Next
Digital Nomad Guide To Mallorca
Best Cafes For Digital Nomads In Palma De Mallorca
Guide To Christmas In Mallorca
Top 5 Castles in Mallorca You Need To Visit
Most Beautiful Towns In Mallorca
Pin for later!