The Best Luxury Salons In Palma De Mallorca [My Experience]
One of the hardest things about moving to a new city is finding those go-to places to get pampered.
It sounds kind of silly, but trusting someone you don't know with your hair, skin, and even your nails is scary.
What if they give you a bad haircut before your big event?
What if they use low-quality products and you breakout?
What if they cut your nails too short and make you bleed?
The horror!
I think it's safe to say we have all had these experiences at some point or another, so now I am extremely picky with the places I get pampered at.
When I made Mallorca my digital nomad base for the summer I made it my mission to find the best luxury salons in Palma, ones I could trust completely, that made me feel like royalty, and that did exceptional work.
These are my top picks.
The Best Luxury Salons In Palma De Mallorca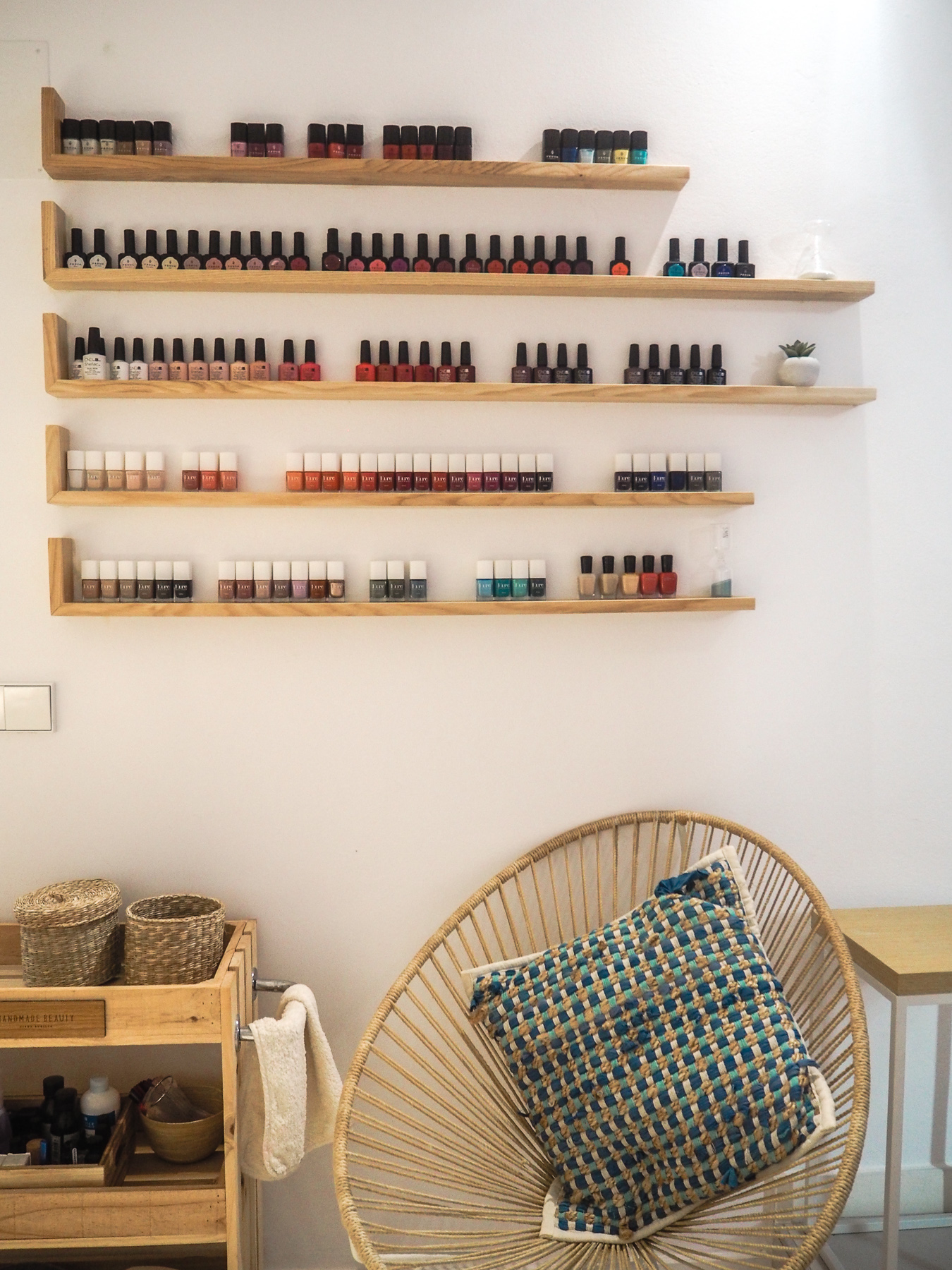 Calm Slow Beauty
For: Natural, Vegan Beauty
I came across Calm Slow Beauty on a random stroll through old town.
It was so stunning I had to do a double take when I found it.
Seeing this beautiful salon in the heart of Palma made me fall in love with this up-and-coming city even more.
It's easy to find natural, health-focused, and even vegan beauty salons in big cities like Los Angeles, London, or even Barcelona, but I was not expecting to find it in a smaller city like Palma.
Calm Slow Beauty is Palma's answer to natural beauty, and the impeccably decorated salon will have you coming back over and over again. As soon as I saw the salon I knew it would become a go-to spot for pampering in Palma.
My experience at Calm Slow Beauty exceeded my expectations and I was pleasantly surprised to be treated by a kind team of experts from around Europe.
I booked the "organic spa experience" mani-pedi and the whole experience took around 2 hours.
I had two technicians working on my hands and feet simultaneously.
They were really going above and beyond to make sure I left looking impeccable.
Both the manicure and pedicure involved gentle exfoliation and deep hydration using organic, all natural, and toxin-free vegan products.
These products included a hydrating mask of aloe vera and avocado for my hands, and an exfoliating pomelo, sugar, and jojoba oil blend for my feet.
Apart from the overall good vibes, decor, and experience, what really attracted me about Calm Slow Beauty is that all their products are natural and vegan – even their nail polish.
The salon owner, Rosario, is doing an amazing job at keeping with their philosophy and introducing more natural beauty into the city.
This is definitely one of the best luxury salons in Palma.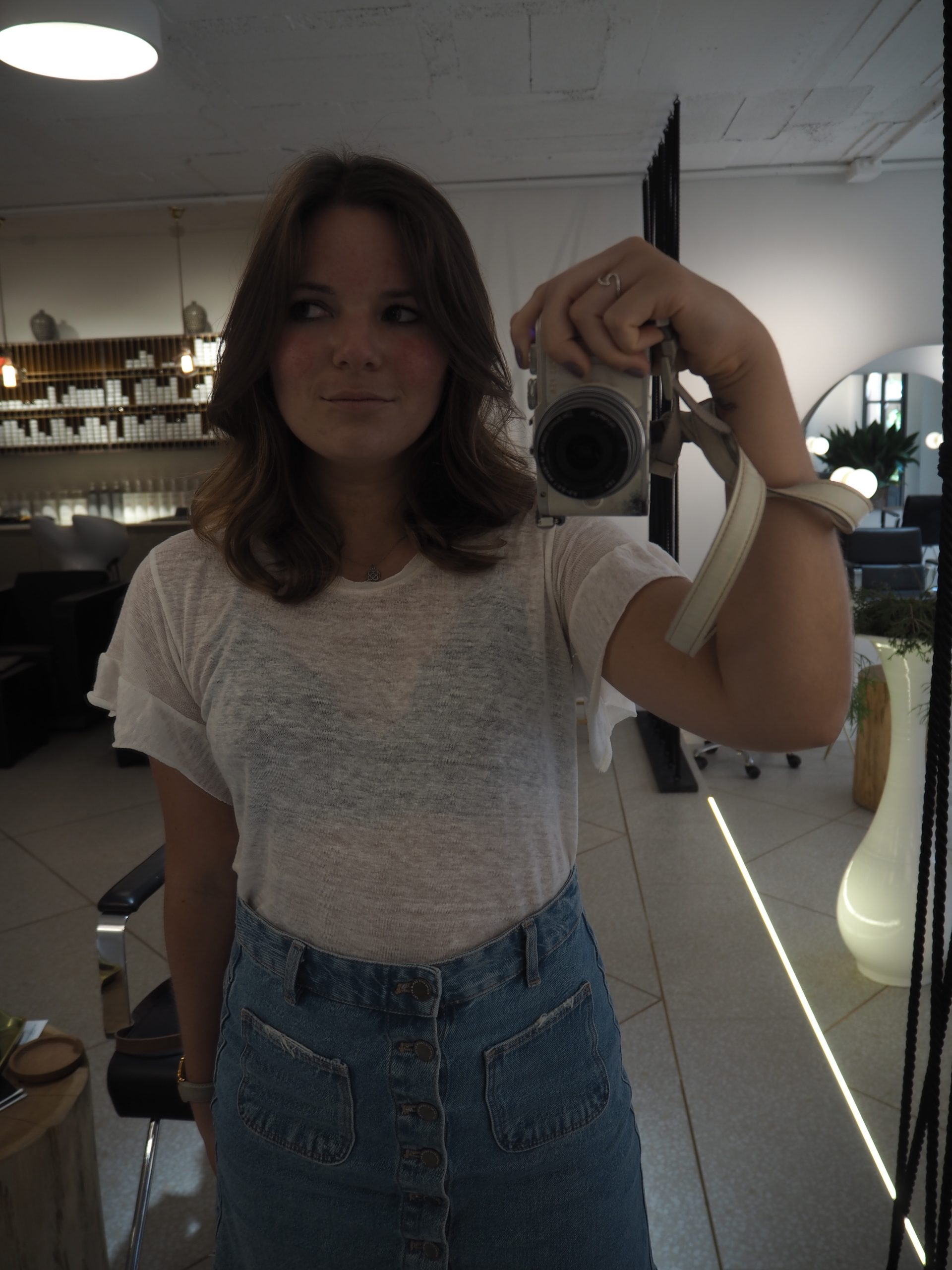 Silke Von Rolbiezki Salon
For: Luxury experience 
Silke Von Rolbiezki Salon is possibly the most luxurious salon in all of Palma.
Their space is beautifully decorated in a way that feels upscale yet homey, making you want to stay there getting pampered forever.
And you basically can!
Silke Von Rolbiezki is now a full-service salon with the addition of skincare services apart from hair and nails.
Here they use only the highest quality products for all of their services, including the popular Olaplex, which I was lucky enough to try.
I decided to try Silke Von Rolbiezki as I desperately needed a haircut.
My hair was very dry from all my beach time (I MUST swim & dunk my head in the ocean) so they kindly suggested I try the Olaplex treatment.
If you haven't heard of Olaplex don't fret, I hadn't either at the time, but now I'm hooked!
Olaplex is a deeply nourishing and repairing hair treatment that magically fixes your damaged hair. No joke. My hair looked like something cows would be grazing on when I came in and suddenly my hair shined and flowed when I left. MAGIC.
After my treatment I got my much-needed haircut.
Typically I am very picky with haircuts and am never 100% satisfied, but Erin styled my hair to perfection.
She trimmed some of the dead ends, gave it shape and texture.
She even made it less dense so it flowed better. She checked everything off my haircut wishlist. 
It's no wonder they are one of the best luxury salons in Palma!
I came into Silke Von Rolbiezki for a haircut and left with luscious, healthy hair, an uplifted spirit, and even vegan cafe recommendations from the salon's host!
I felt like I had gone for a spa day vs just a haircut.
Everyone at Silke Von Rolbiezki is just lovely and will make you feel like a princess (or prince) during your visit.
Next time I will be trying out their skincare as well as they had some great suggestions for calming rosacea.
Definitely recommend trying them out if you're looking for an ultimate luxury experience in Palma de Mallorca.
You Might Also Like To Read:
Most Instagrammable Spots In Mallorca
Most Instagrammable Brunch Spots In Palma