Ready to sip your way through Catalonia's finest vineyards?
Look no further, because I've got the ultimate guide to the best Penedes wine tours from Barcelona just for you!
As someone who's explored the wine regions of Spain and beyond, trust me, Penedes is a must-visit for any wine enthusiast.
Ever felt overwhelmed by the sheer number of wine tours out there? I get it, it's like a maze of options.
That's why I've narrowed it down to the real gems.
My Top 3 Picks: Best Penedes Wine Tours From Barcelona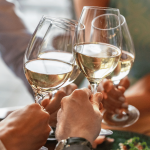 ⭐️⭐️⭐️⭐️⭐️
Wine, Tapas & Cava Private Tour from Barcelona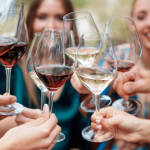 Penedes Wine & Cava Tasting & 4WD Vineyards Tour from Barcelona
Best Combination With Montserrat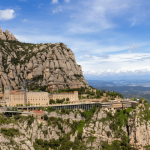 Montserrat and Vineyard with Wine Tasting Small Group Tour with Hotel pick-up
Best 7 Tours To Penedes From Barcelona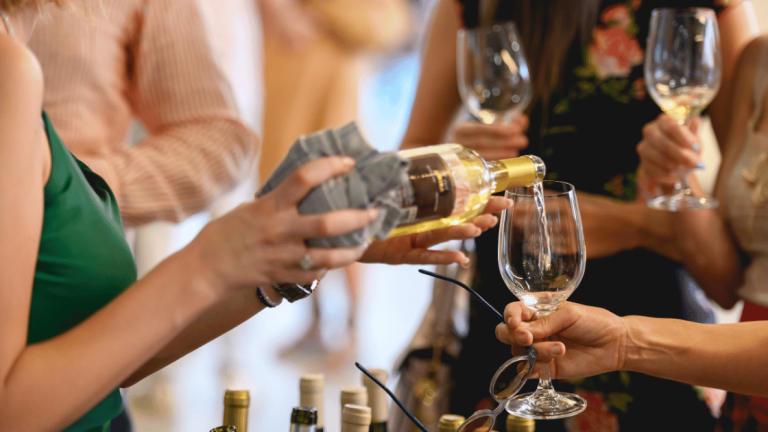 1. Wine, Tapas & Cava Private Tour from Barcelona
⭐️ RATING: 5/5 Stars | ⏳ TOUR LENGTH: 6 hours | ✅ Book it!
Ready for an intimate wine experience that's as authentic as it gets?
This tour takes you to 2 traditional family-run wineries (with a guide), where you'll get to taste up to 7 local products, including award-winning wines and cavas.
First stop, Finca Ca n'Estella, an 18th-century masia (that's Catalan for a country house). Managed by Anna Vidal, a third-generation winemaker, you'll be served a traditional tapas meal right on the veranda of Anna's family home, paired with their top-notch cava.
Their Rabetllat i Vidal cavas and Clot dels Oms wines have even snagged international awards, including the Best Chardonnay of the World.
Next up, Oller del Mas, where family ownership and a deep connection to local identity make for some truly authentic winemaking.
A heads-up though: due to logistics, you might visit another equally charming cellar. And don't forget to pack a jacket – wineries can get a bit chilly.
"This tour was one of our favorite parts of the trip! Having the private tour pick us up and drop us off at our location made things super easy. Our tour guide Jon was the absolute best. Not only was he very accommodating but he was very friendly and knowledgeable of the history and the wineries. We enjoyed having him with us for the day to talk with. We never felt rushed at either of the wineries and were able to get the most out of the experience. Highly recommend" – Adrienne_B (Read more reviews)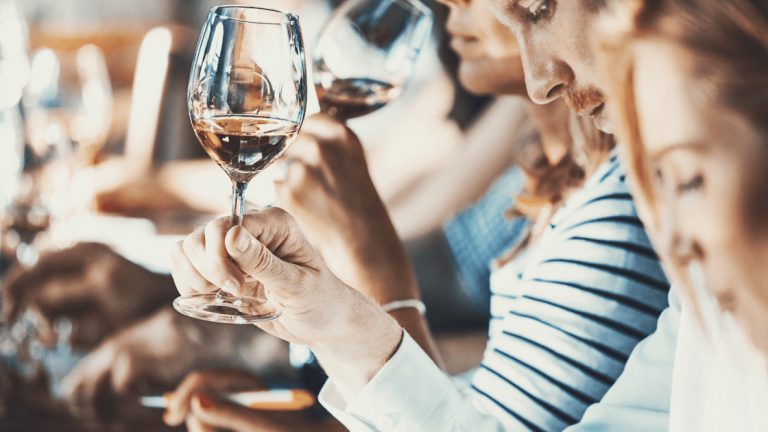 2. Private Wine & Cava Tasting Tour In Penedés Region with hotel pick up
⭐️ RATING: 4,5/5 Stars | ⏳ TOUR LENGTH: 6 hours | ✅ Book it!
This private tour offers a local-guided visit to two distinct wineries, where you'll sample a variety of 4 local wines and 4 cavas, all paired with an array of organic tapas like olives, Catalan sausage, and cheese with quince jelly.
As you drive from Barcelona, you'll catch a glimpse of the iconic Magic Mountain of Montserrat.
Your first stop, Avinyonet del Penedes, includes a walk through the vineyards and a visit to the Romanesque church of San Juan Salem.
The second stop, Sant Pau d'Ordal, specializes in sparkling wine.
Here, you'll get exclusive access to the Capella, the underground caves where the winery's longest-aged cavas are stored.
After touring the cellars and production plant, you'll taste four Gran Reserva Cavas, again accompanied by tapas.
! If you have any dietary requirements, make sure to specify them when you book.
The tour is also available in other languages.
"Laia at Pere Ventura was excellent in knowledge and energy and personality and personal attention. Our driver David was professional , polite and very punctual throughout the tour." – James_B (Read more reviews)
3. Penedes Wine & Cava Tasting & 4WD Vineyards Tour from Barcelona
⭐️ RATING: 5/5 Stars | ⏳ TOUR LENGTH: 6 hours | ✅ Book it!
This tour takes you to a family-run winery that's been in the grape game for over 2,000 years.
Hop into a 4×4 Jeep with a local viticulturist and rumble through ancient vineyards, soaking up knowledge about the intricate process of wine and cava production.
At Sant Sadurni d'Anoia, you'll delve into the cellars where the magic happens, learning both age-old and modern techniques for making cava.
You'll even get to taste four of their top-notch Cavas.
A quick transfer to Subirats gives you another deep dive—this time into wine.
Tour the cellars, learn the winemaking process, and cap it off by tasting three distinct wines.
And let's not forget the tapas! Throughout the tour, you'll indulge in a variety of local delicacies.
"This was a wonderful tour. We started off the day with a tour of a small winery Can Bas that did red/white wines. The owner came out and introduced herself and the property. Our tour guide Estaire (I am spelling this wrong) was great! We then got a tour of the property in open top Land Rovers. We then went to a Cava winery that is owned by the same family. The wine caves were awesome! Our tour guide there Rosie was very informative. Great wines from both places. Small tapas were included for all the wine tastings. Highly recommend this tour." – Michelle_C (Read more reviews)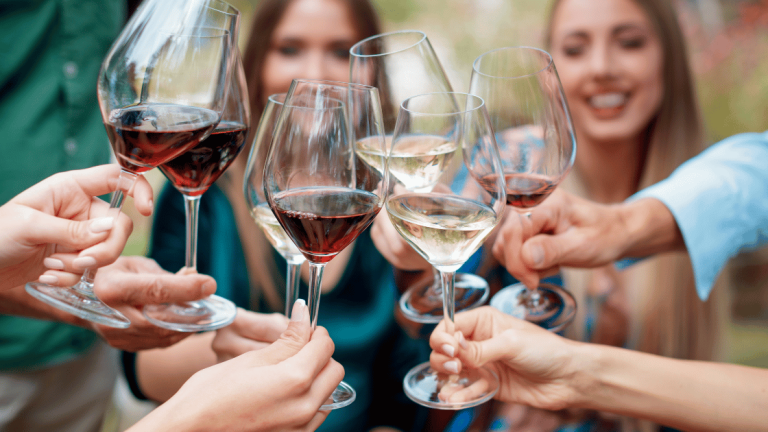 4. Traditional Food and Wine Small Group Tour from Barcelona
⭐️ RATING: 4,5/5 Stars | ⏳ TOUR LENGTH: 10 hours | ✅ Book it!
The tour starts from Barcelona and takes you to the Catalonian countryside in an air-conditioned minivan.
You'll visit a medieval farmhouse to sample locally made cheese and wine, all while enjoying views of Montserrat mountain.
Then, you'll head to the Benedictine monastery of Santa Cecília for more culinary delights like home-cured meats.
The tour also includes a visit to a 16th-century farmhouse where you'll learn about olive oil production and enjoy a traditional Catalan lunch.
Finally, you'll explore a Penedés winery, touring its cellars and tasting four different types of cava and wine.
The tour is a small-group experience with a maximum of 16 travelers and is only available in English.
And remember, you've got to be at least 18 to enjoy the wine tastings!
"The tour was outstanding: the sights, the food, the wine and learning about the history and culture of Catalunya from a wonderful guide, Jordy. Getting out of the city and eating at authentic restaurants was a great opportunity. Jordy gave us wonderful perspective on the food, the culture, the wine, the history, sports, etc. It was definitely the best tour I have taken." – Kelly_M (Read more reviews)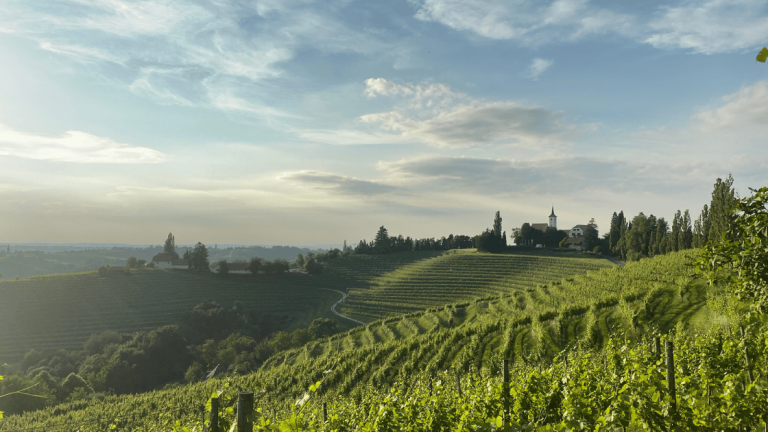 5. From Barcelona: E-Bike Tour in the vineyards with 2 Wineries
⭐️ RATING: 5/5 Stars | ⏳ TOUR LENGTH: 7 hours | ✅ Book it!
You'll be riding an electric bike.
The tour includes visits to two wineries where you'll taste premium organic wines and cavas, along with some snacks.
The group size is small, capped at 10 people, and you'll have a knowledgeable guide leading the way.
The tour starts at Plaça de Catalunya in front of the Apple Store and ends in Vilafranca del Penedès.
From there, you can either take a train back to Barcelona or extend your day by visiting Sitges, a nearby coastal city.
The company has also a half day tour on e-bikes as well. But you'll only visit one winery instead of 2.
"Totally recommend that way of exploring new places! Penedes Ecotours is the business idea which combine passion for wines, curiosity about the world and people and appreciating charm of surrounding of Barcelona. I'm totally in love 😍 Hope to have possibility to repeat this experience! Ps. Thomas, thanks for sharing knowledge with us! It was totally awesome. Br Joanna" (Read more reviews)
Penedes + Montserrat In One Day
For a well-rounded experience, look at these tours below that offer the best of both worlds: the spiritual serenity of Montserrat's mountainous landscape and the indulgent pleasures of Penedès' renowned vineyards.
These combo tours let you soak in breathtaking views and sip on exquisite wines, making for an unforgettable Catalonian adventure.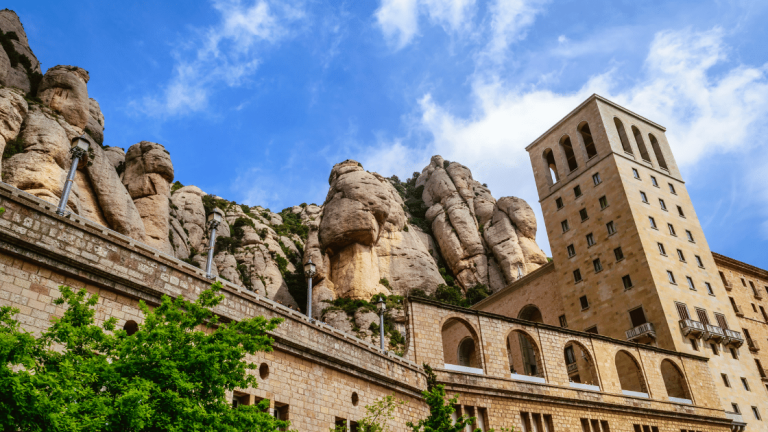 6. Montserrat Day Trip with Lunch and Wine Tasting from Barcelona
⭐️ RATING: 5/5 Stars | ⏳ TOUR LENGTH: 9 hours | ✅ Book it!
Kick off your day with a journey to Montserrat, a jaw-dropping mountain that's home to a Benedictine Abbey dating back to 888.
Don't miss the Escolania boy's choir and the famed "Black Virgin" while you're there.
After soaking in those heavenly vibes, you'll head to a countryside restaurant for a traditional Catalan lunch.
The day wraps up at a boutique winery in Penedès, where you'll get to taste local wines and cavas.
Plan your visit on a weekday to hear La Escolania – one of Europe's oldest boys' choirs. According to the announced schedule on the Montserrat website, the choir does not perform on Saturdays. However, on Sundays, you have the wonderful opportunity to witness their enchanting performance during the mass. Also please be aware that there are no choir performances during the summer holidays, certain afternoons, and over the Christmas holidays
"This was my favorite excursion of the week! The 9-hour itinerary was well planned and the van was clean and comfortable. We were lucky to have Stephan as our host for the day. He's extremely knowledgeable and offers lots of interesting info throughout the entire tour. We learned so much! Stephan is very kind and thoughtful…making our trip to Monserrat a memorable one. We started the tour with a hike up the mountain overlooking the Monserrat monastery and could hear the sounds of the church bells ringing in the distance. The views are breathtaking, the lunch was delicious, and the winery offered tastings from several varieties of their awesome wine. If you are looking for a fantastic day with a great person, book this tour with Stephan!" – Lisa_C (Read more reviews)
🤩 Check Prices and Availability!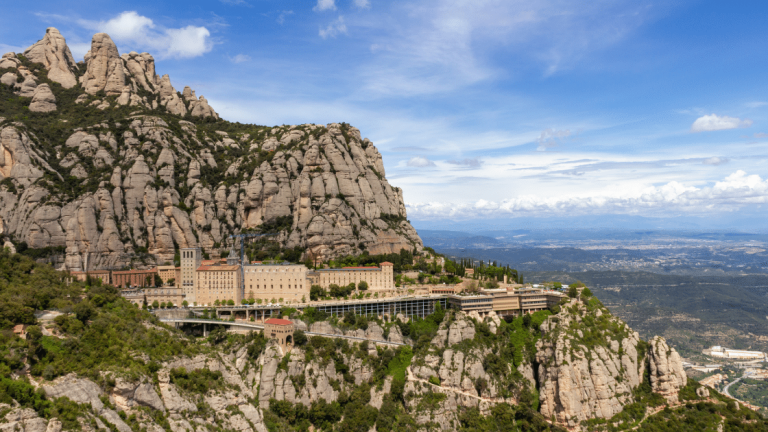 7. Montserrat and Vineyard with Wine Tasting Small Group Tour with Hotel pick-up
⭐️ RATING: 5/5 Stars | ⏳ TOUR LENGTH: 10 hours | ✅ Book it!
Once at Montserrat, you'll explore its Benedictine monastery, home to the revered Black Virgin, and even catch the choir. (Just check their schedule in advance).
Then, you're off to the Penedès wine region where you'll delve into atmospheric wine cellars and learn about Catalonia's winemaking history.
You'll head to Sant Sadurní d'Anoia, the capital of Cava. You'll explore the origins of this sparkling wine and take a walking tour through the town, where modernist facades tell the story of a wine boom dating back to the late 19th century.
The tour is intimate, capped at just 8 people. Note that cava cellar visit and tasting is included for an additional 18 EUR.
"The guide Ramon is excellent! He is very knowledgeable. The tour pace is wonderful, sightseeing in the moring, and a very nice vineyard visit in the afternoon. A surprising experience beyond usual city tour sightseeing."- Yingpei_W (Read more reviews)
FAQs About Best Penedes Wine Tours From Barcelona
What wine region is closest to Barcelona?
The wine region closest to Barcelona is Alella, located just a short drive away from the city. Other well-known wine regions near Barcelona include Penedès and Priorat, both offering a variety of local wines and unique tasting experiences.
What wine is from the Penedes region?
The Penedès region is renowned for its Cava, a sparkling wine made using the traditional method. In addition to Cava, the region also produces red wines from a variety of grapes including Garnacha, Carinena, Monastrell, Tempranillo, Merlot, and Cabernet Sauvignon.
What sparkling wine comes from Penedes Spain?
Penedès is famous for its Cava, a sparkling wine made using the traditional method and crafted from three local grape varieties: Xarel-lo, Parellada, and Macabeo. Besides Cava, the region offers four other labeling options for traditional method sparkling wines: Clàssic Penedès, Corpinnat, and Conca del Riu Anoia.
Final Thoughts
If you're serious about exploring the Penedès wine region, a guided tour is the way to go.
You'll not only taste some of the best Cavas and red wines but also gain valuable insights into the area's rich history and culture.
It's a comprehensive experience that solves the hassle of planning and maximizes your time.
Ready to expand your wine horizons? Head over to our post on the Best Priorat Wine Tours From Barcelona and discover another must-visit wine region.