Last Updated on April 4, 2021
Palm Springs is one of those places you constantly see on Instagram. Ever since Coachella became a world-wide phenomenon people from all over flock to Palm Springs for weekend escapes, and to get a photograph with that pink door. Let's not be so basic here and point out the obvious Insta-famous spots in Palm Springs. Everyone and their mama already has a photo with #thatpinkdoor and frankly, I'm sure the neighbors aren't too thrilled about its fame. Other common Instagram-photo spots? Hotels – The Parker, Arrive, ACE, Korakia Pensione, etc. While these are all beautiful places, they are not a true representation of the desert landscape and don't show any natural beauty. If you want to capture those #desertvibes then move away from the Insta-famous spots and head to these underrated photography spots in Palm Springs instead.
The Best Underrated Photography Spots in Palm Springs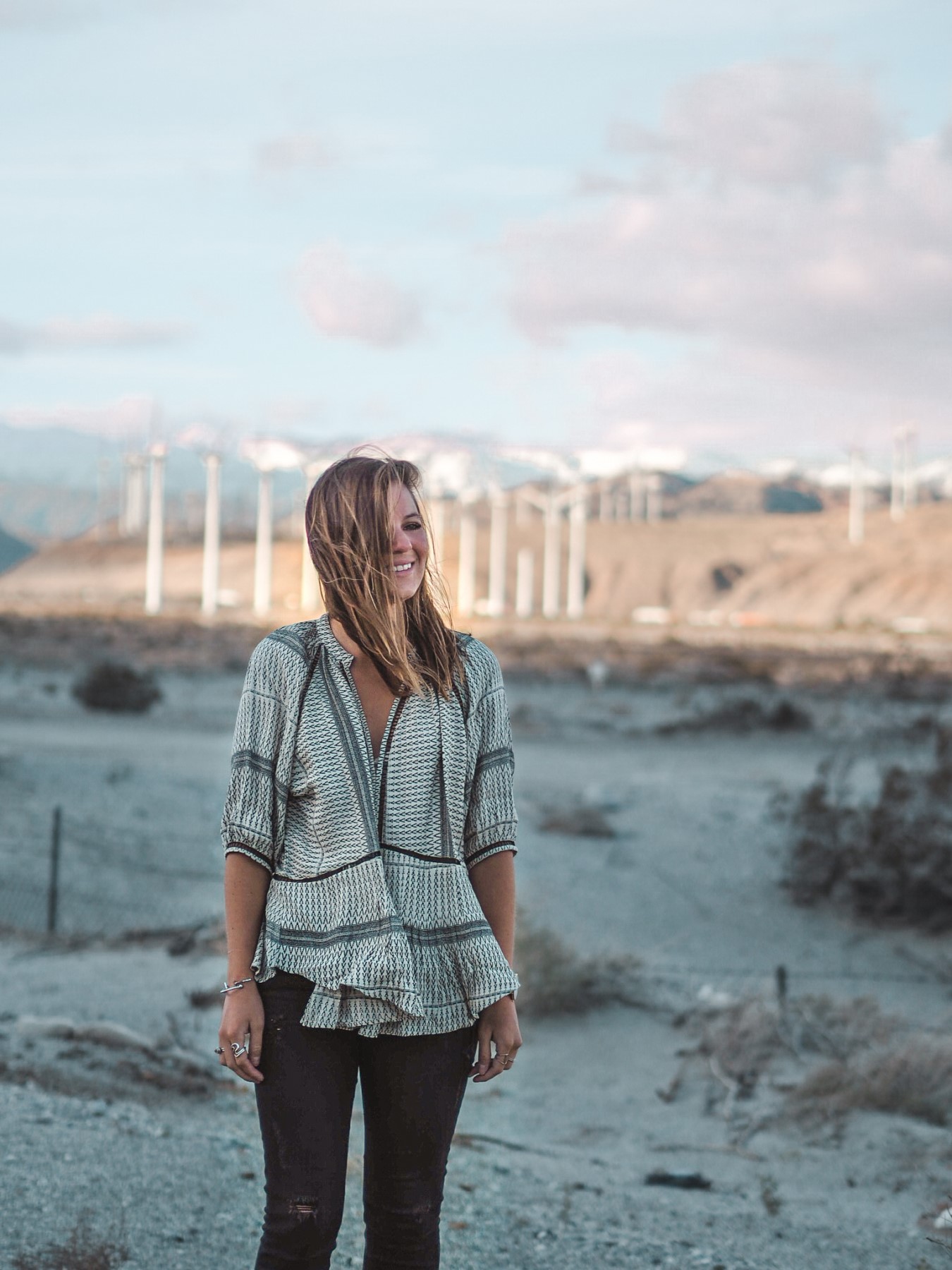 The Windmills
The key to getting the best photos at the windmills is to go for sunset. Golden hour is magical here and you are bound to see at least one other photoshoot going on. Here you will catch the beautiful colors of the sunset set against an open desert landscape. The mountains have a misty glow that will give you some amazing photos.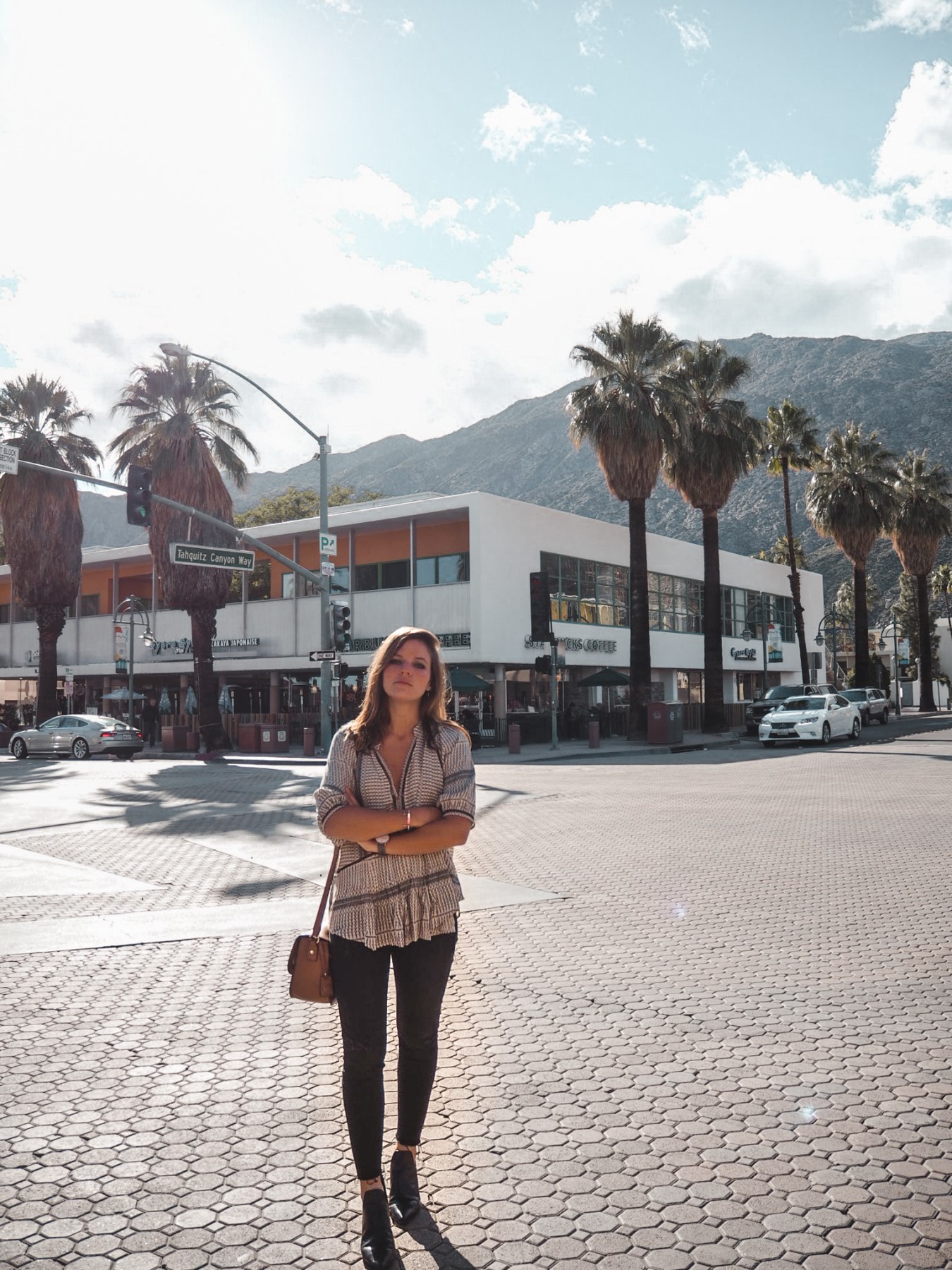 Residential Streets by Palm Canyon
Step slightly out of the downtown area and into the residential streets and you'll find some great underrated photography spots in Palm Springs. The streets are lined with palm trees and have great mountain views – both amazing backdrops for a road pic. We found a street near the Korakia Pensione that is perfectly lined with palm trees.
Morten Botanical Garden
This place has become more popular on Instagram, and for good reason. Morten Botanical Garden is located near downtown Palm Springs and is full of cacti. The admission fee is $5 per adult and $3 per child. The whole place is filled with beautiful varieties of desert flora, but the main photography spot is the greenhouse. Therefore, this is where you'll get perfect lighting no matter the time of day, and it's full of the coolest cactus and succulents you could ever imagine.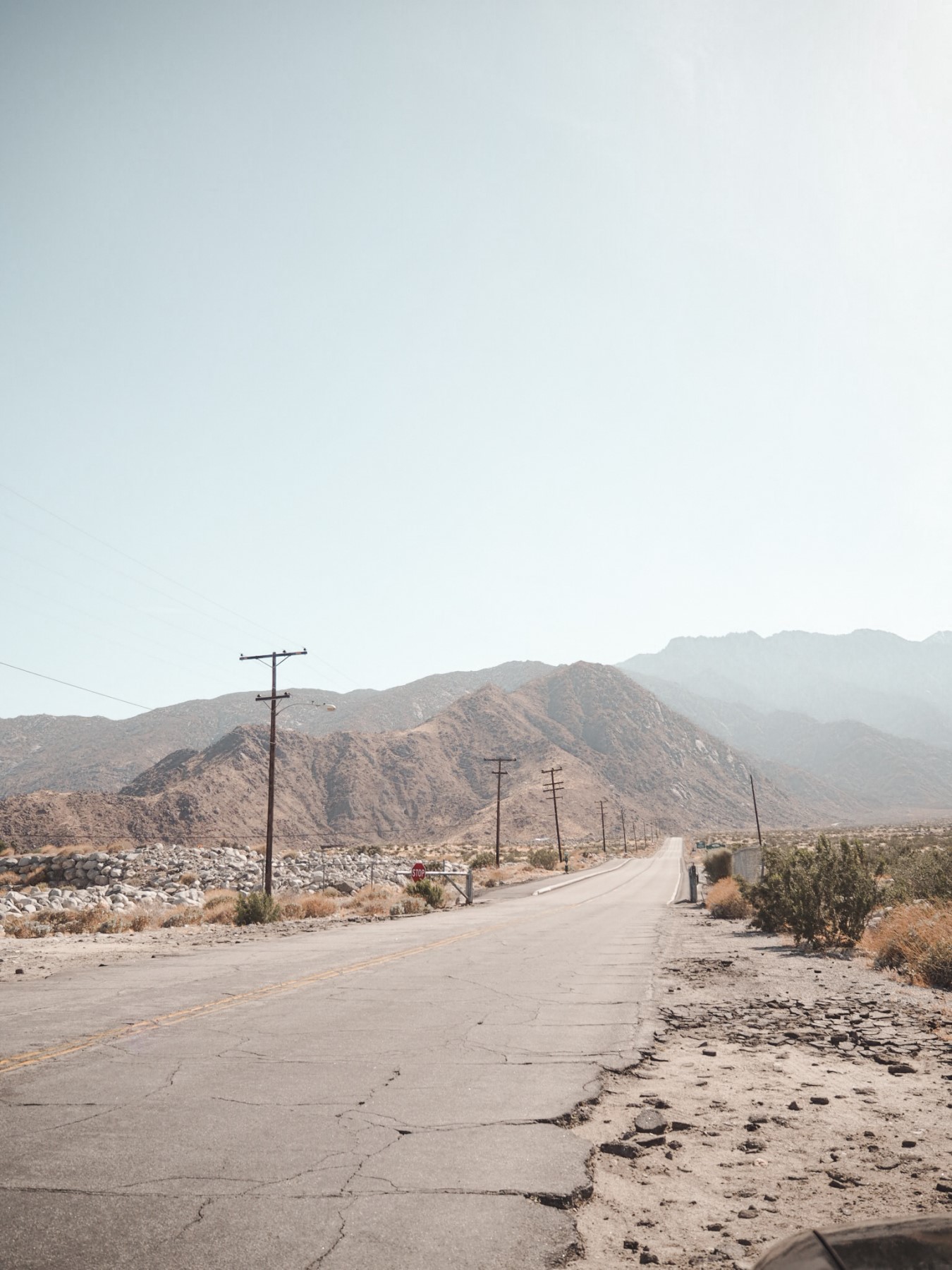 Empty roads off of Highway 111
Keep your eyes peeled when heading back to the freeway. As you get closer to the I-10 you'll find some amazing empty cracked roads. They are what road trip dreams are made of! Pull over and get in the middle for the perfect desert road trip photo op.
Pin for later!