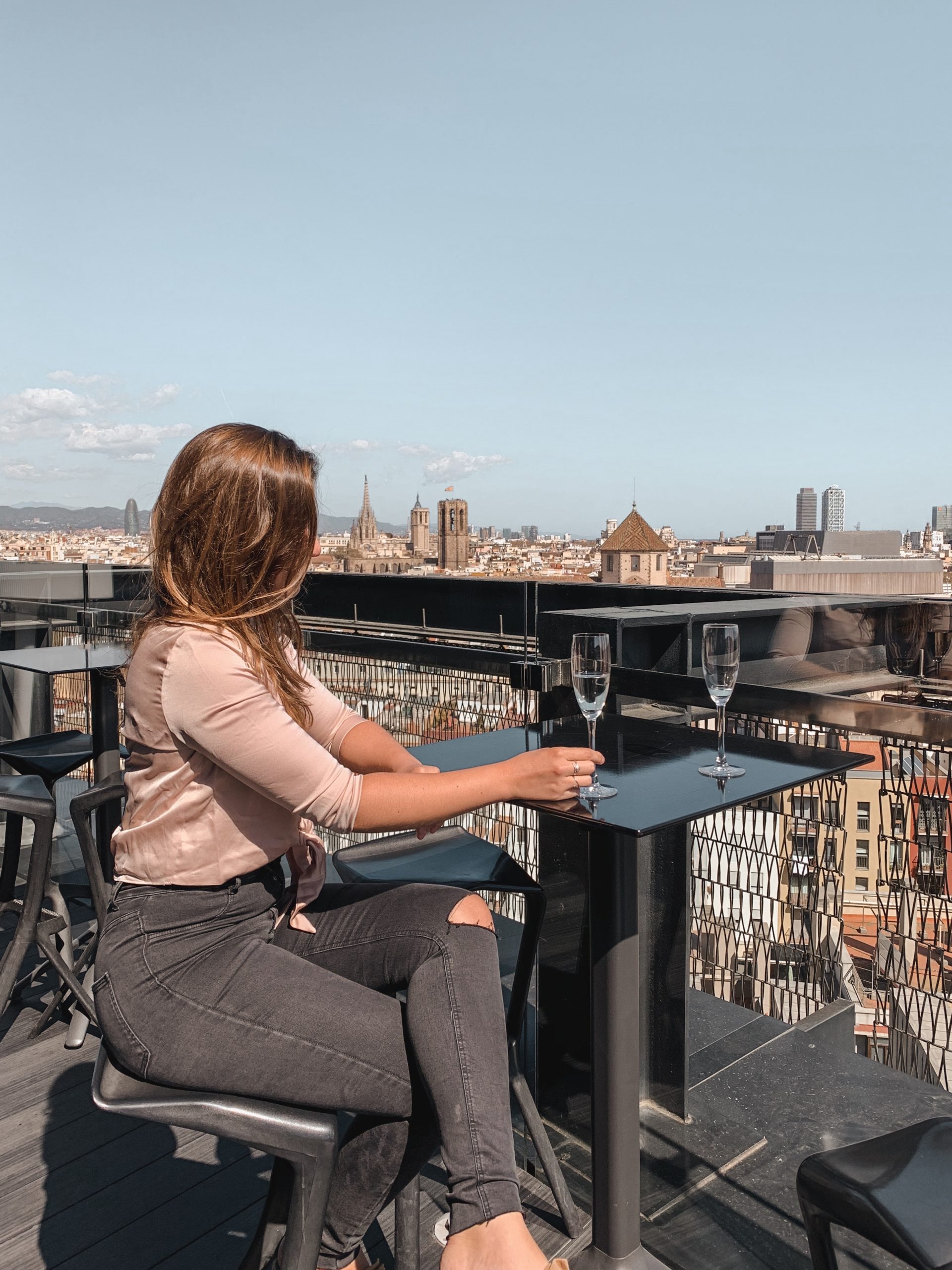 Barcelo Raval has become a go-to hotel for me in Barcelona. It's my second time staying here, my first being in 2017 when I came to Barcelona for a short work trip, prior to moving to the city. Because of this it holds a special place in my heart (& in my BCN google maps!).
Barcelo Raval is a unique hotel that features modern and colorful decor. It has cool rooms and amenities, and the most amazing 360 degree rooftop. This rooftop is one of my favorites in the city as it gives you undisturbed views over ALL of Barcelona. You can see the beach, cathedral, Sagrada familia, Montjuic, Torre Agbar, and Tibidabo from here. Basically all of the Barcelona landmarks. Talk about some amazing Instagram photos!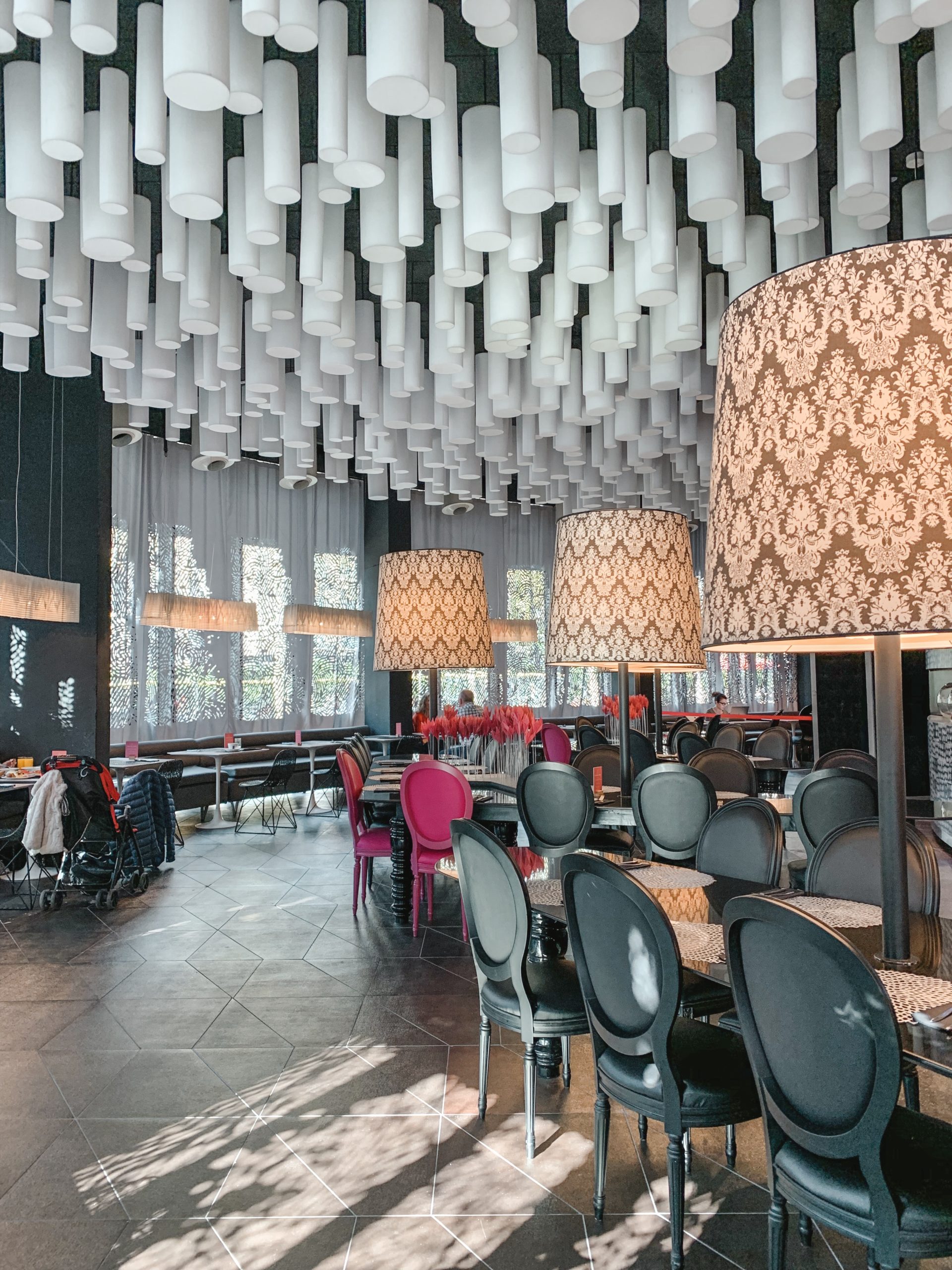 Apart from their cool decor and rooftop, Barcelo Raval also stands out from its service and lovely staff. Everyone that works here is quick to welcome you, answer any questions with a smile, give great recommendations around the city, and provide overall guidance to make sure you make the most of your time in Barcelona. It's a much appreciated gesture for any first-timer in the city and something my mom loved about the hotel.
The location is also great as the hotel is located right on La Rambla del Raval, a street lined with terraces where you can enjoy a nice sangria and tapas. Nearby is also the famous "La Rambla" which is the most touristy avenue in Barcelona. You can walk and be there in about 5 minutes. Although you must walk this street for your visit in Barcelona, I definitely don't recommend you eat or spend much time there. Instead opt to go to one of the many cafes and brunch spots in the quirky neighborhood of Raval. Just ask the hotel staff for recommendations and check my brunch guide 😉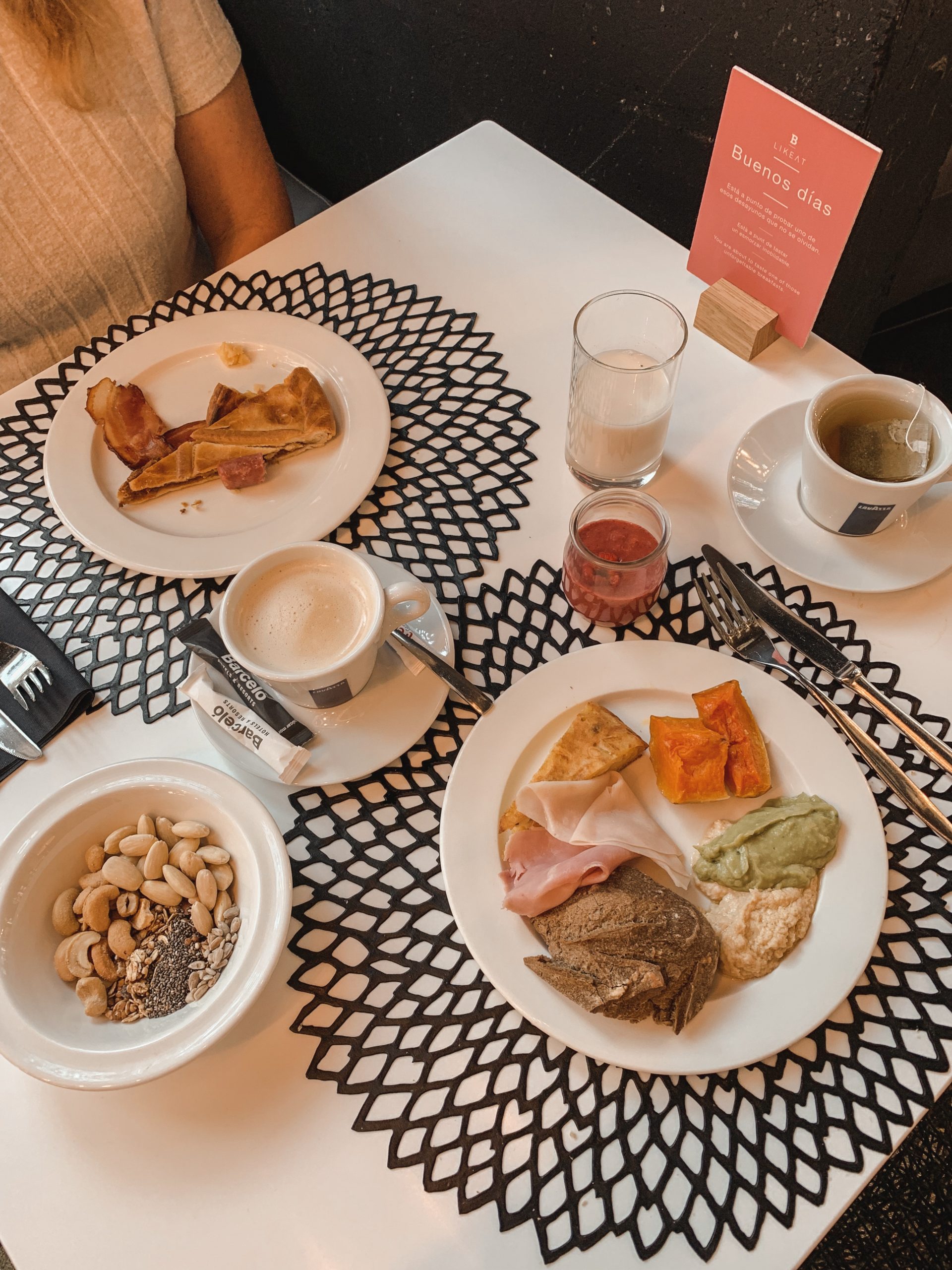 Speaking of brunch – the breakfast at Barcelo Raval is pretty amazing! They offer a wide variety of typical breakfast items like scrambled eggs, cereal, and juices. They also include local specialties like tortilla de patata, fresh squeezed OJ, manchego cheese, lots of jamón, and healthy/vegan options! I loved having their fruit selection, nuts, dark breads, hummus, fresh juices, and nut mylks. They had all the things I would have for breakfast at home (including my addiction – green tea!).
After visiting Barcelo Raval for a second time I continue to be impressed by their service, breakfast, and comfortable rooms, as well as their amazing rooftop. This is an amazing option for anyone looking to make the most of their time in Barcelona!
Pin for later!